GARDENS OF DELIGHT
By Patricia Canole
There was a time when hotels were only thought of as a place to stay in an exciting destination. Then came the era when every-hotel-had-to-boast a celebrity star restaurant. And, of course, not to be overlooked was the full-service spa next to every fully-equipped fitness center. Well, that was then. This is now. Today, along with Frette sheets and Parisian bath amenities come the gardens of delight. That's right. More and more hotel chains are sporting on-site gardens producing enough ingredients to be used in their restaurants—and even bars. Let's take a look at what's happening in New York City and beyond.
---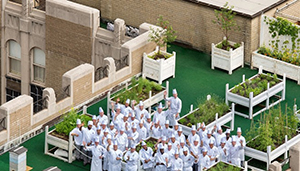 NEW YORK CITY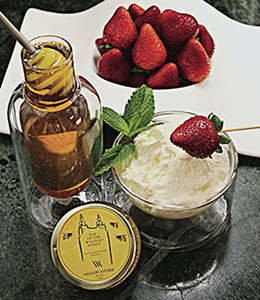 It may be called Big Apple, but New York City is not exactly known for farming. However, the iconic Waldorf Astoria New York
(waldorfastoria.com)
has changed that perception with their introduction of a rooftop garden and apiary. The vegetable gardens and active bee hives are making enough food to be served at the restaurants and bars. Even their world-class spa utilizes honey in their facials (a life changing experience). With proximity to Central Park, there is a guaranteed green space to fuel the honey production. In return, the hotel bees also help to pollinate the city's horticultural assets and ensure the greenery continues to flourish for decades to come. It's New York honey in every sense, sourced from Central Park to the trees and flowers that line our streets and avenues. Staying at the Waldorf Astoria? Then take a rooftop tour and learn about this initiative that's making this city green.
---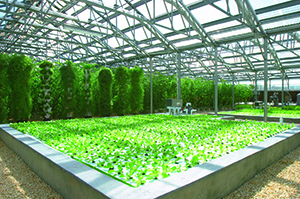 ANGUILLA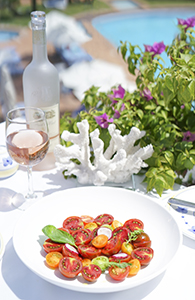 The Cuisinart Golf Resort & Spa
(cusinartresort.com)
is considered by many travel experts to be the granddaddy of the farm-to-table dining experience. Nestled between the sugar sands of the Caribbean and the Greg Norman golf course, the resort's hydroponic gardens have been producing tasty organic goodies for decades. In addition to the crown jewel crop of cherry tomatoes, the non-soil greenhouse boasts eggplant, pepper, cucumber and broccoli rabe; all are showcased in the property's restaurants. The herbs, including lemongrass, mint, and more, are utilized in the eateries and the resort's renowned spa. Bonus: Guests have the opportunity to unleash their inner "Iron Chef" in the hotel's Hands-On Class, where students work together under the tutelage of a chef to prepare a three-course lunch. You'll create artful dishes such as grilled mahi-mahi and hot chocolate soufflé with banana rum sauce. Take the two-and-a-half-hour Master Class, and you'll tour the property's expansive farm and pick ingredients to be incorporated into your lunch. In the kitchen, you'll watch a demonstration as the chef prepares the delightful meal.
---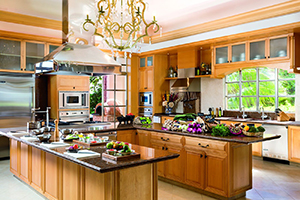 YUCATAN PENINSULA, MEXICO
Gardens are abundant as well south of the border: Thanks to luxe resorts, amazing Mayan ruins, and miles of beautiful beaches, the Yucatan Peninsula is one of the most famous regions of Mexico. Add to that a myriad of trendy nightspots, high-end shopping, artisan boutiques and fabulous spas, and you have a world-class destination. The Ritz-Carlton, Cancun (ritzcarlton.com) sits in the heart of Cancun. Look closely,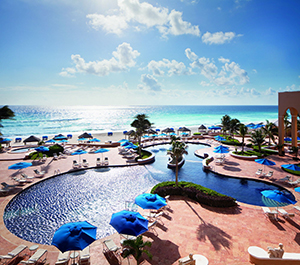 though, and you'll find a beachfront garden abundant with herbs, spicy chilies, squash, tomatoes and the like used by chefs in the resort's daily menus. Within steps is the hotel's Culinary Center which offers guests a chance to experience local cuisine at its best. The center hosts classes, including sessions that focus on traditional Mayan recipes, modern BBQ techniques, and DIY healthy spa meals. Also, there's a food and wine class, which tackles the art of pairings. Each session at the center begins with time to enjoy views of the ocean from the giant windows while sipping a margarita. Then, it's out to the center's garden to pick the fruits of the earth. Back inside, you'll set up at one of four cooking stations, to prepare and eat your choice meal. It's a fun way to learn how ethnic cuisines are developed and presented.