ITALIAN LUXURY IN TEXAS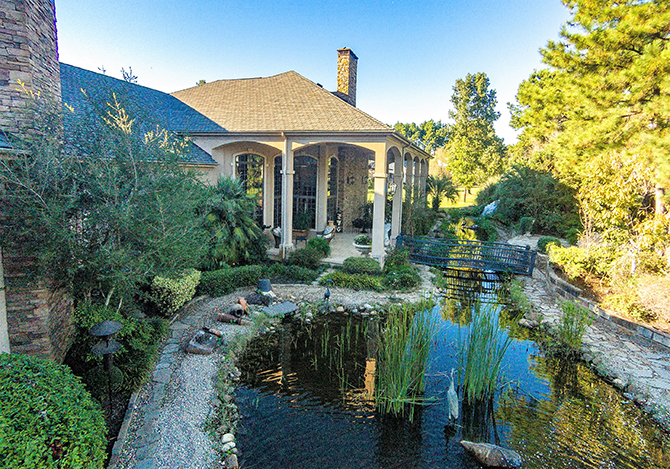 By Lyle Selzer
You may feel as though you stepped into an Italian villa, but it's actually a 12-acre luxury estate located in East Texas offering panoramic views and manicured gardens. Within driving distance of Dallas is Marshall, Texas, and this exceptionally beautiful property—your ticket to heaven on earth.
---
CONVENIENCE TO EVERYTHING
It's prime location makes Marshall an ideal place to be: It's just 45 minutes from Shreveport, Louisiana—known to many for its riverboat casinos, nightly entertainment, fine restaurants, and horse racing. Traveling by air is a breeze, too, with an airport conveniently located in Marshall.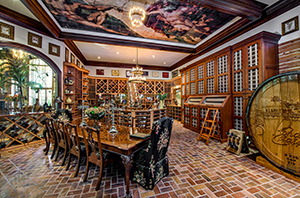 FIRST-CLASS LUXE
No expense was spared when this property was built: Casual elegance, perfect for entertaining, high ceilings, an outdoor dining area are just a few of the luxurious features. Hours of relaxation await the owner of this haven.
This remarkable estate was designed by one of the country's leading entrepreneurs for his private property, to balance opulent tranquility with lavish entertaining. Once you arrive, the first feature you encounter is the open rotunda as you approach this 12,000-square-foot estate. Upon entering, you will find yourself mesmerized by museum-like details throughout the estate. The main den captures your imagination with its double-wide fireplace with a huge mural of an Italian countryside cottage. There's also plenty of natural light with with 30 foot high ceilings and almost floor-to-ceiling windows. It's museum-quality throughout. The property boasts a 7,000 bottle capacity wine cellar with its authentic Italian ceiling painting. Not to be overlooked, of course, is the four-car garage with its climbing ivy exterior. And if cars are your passion, there is a 7,000-square-foot car museum (cars not included, of course). And this is just the main house.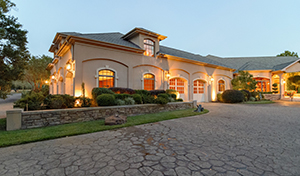 BE MY GUEST
The 5,000 square-foot guest house is just as amazing with a generous entertaining area—equally as impressive as the main house—a full kitchen, two bedrooms, and two baths. But the real beauty of this estate is on the 12 acres of gated landscape with lush foliage intermixed with water features and sculptures. One must see this home for themselves to appreciate the passion for living. Offering at $4,995,000.
Marilyn Hoffman is currently the listing agent on this property. Marilyn is an international real estate broker and founder of Hoffman International Properties Inc. She has brokered some of the most expensive real estate transactions throughout the country. You can obtain more information about this listing, please visit: EastTexashowplace.com and MarilynHoffmanRealtor.com.
For more information, please contact: Marilyn Hoffman: (214) 698-1736 | MarilynHoffman@sbcglobal.net