LUXURY IN THE OTHER CHINA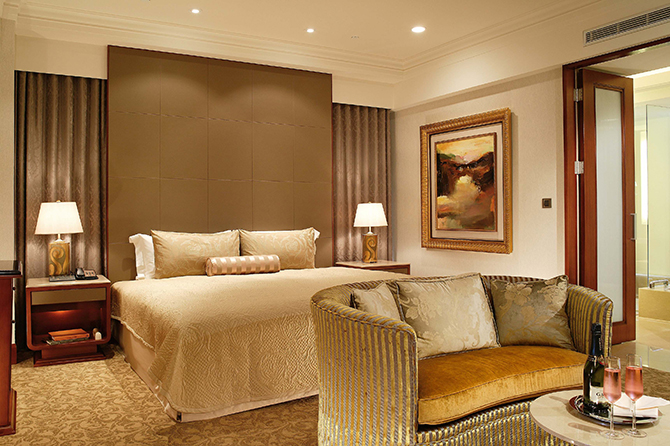 By Mark Laiosa
Taiwan punches beyond its weight: Off the coast of Mainland China, this small island has world-class attractions—museums, natural wonders, shopping and sights to be seen nowhere else.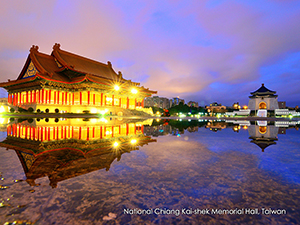 A THUMBNAIL HISTORY
The Chinese Civil War broke out at the end of World War II, Mao Zedong led the People's Liberation Army and Chiang Kai-Shek, his Kuomintang Army. Mao gained the upper hand and Chiang Kai-Shek with his troops, fled to Taiwan, with historical artifacts. Many objects left behind were destroyed by the Red Guard during the Cultural Revolution. Fortunately, Taiwan's National Palace Museum in Taipei displays approximately 650,000 items in changing exhibitions, the majority from Beijing's Forbidden City. Sign up online for one of the two daily English-language guided tours (signup.npm.edu.tw).
THE BEST STAY
Taiwan's capital, Taipei has over 800 hotels. One unique property is the
San Want Residences,
81 rooms that give a nod to Taiwan's colonial past, ending with Japan's defeat in World War II. It overlooks Lien Park.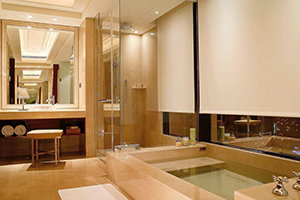 Pampering is experienced before you arrive at the San Want Residences. They will arrange transportation from the airport via Skoda or Mercedes-Benz, and for your entourage, a luxury coach. Upon arrival, you are personally escorted to your room and greeted with a welcome tea, sweets, and fruit tray with 24/7 fruit peeling services. Room service is available, and if required a butler will take care of your needs. The smallest preferences, like meal seating, banquet or chair, food choices and allergies are noted. A pillow menu can add comfort, along with a plush lounging robe or Japanese-style pajamas. There are in-room coffee and tea service. Further evidence of Japanese influence is a soaking tub and bath salts. After a quick shower and a relaxing soak, you'll be ready for a refreshing night's sleep. To keep in touch with your business needs, each room comes supplied with a fax machine, computer, and printer.
Morning greets you with the English language Taipei Times, nestled in a felt door hanger. Breakfast can be ordered, or explore Chinese, Japanese and American cuisine at the buffet. If you find yourself returning in the early afternoon, there is a lounge with complimentary fresh fruit and an assortment of hot and cold drinks.
The main floor lounge with comfortable seating options has Japanese-style snacks and hot and cold tea throughout the day, and a selection of magazines and newspapers. The lower level holds a modest gym with equipment featuring English language displays. On the way to the gym, you'll pass through a collection of contemporary art created by Asian artists, crowned by a chandelier that rises three stories.
Many people in Taipei speak English, and the San Want Residences continue your pampering by offering a complimentary loaner cell phone. Think of it like a life-line to the front desk, a virtual local tour guide. The San Want Residences is a member of the Small Luxury Hotels of the World. Visit them at slh.com.
WHAT TO SEE AND DO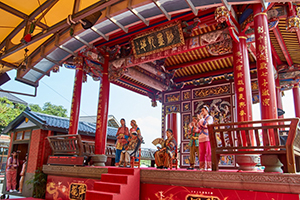 TAIPEI 101
One site, not to be missed is Taipei 101, at 1667 feet, the tallest building in Taiwan. An international mall fills the first five floors with a food court on the lower level. After a quick elevator ascent, you arrive at two floors enclosed with a 360-degree viewing of the city and surrounding mountains. When winds are low, the 91st-floor outdoor observation deck is available for spectacular viewing. Taipei 101 can be seen from almost every part of the city and come evening is a colorful accent to the skyline, lit with a different color each night.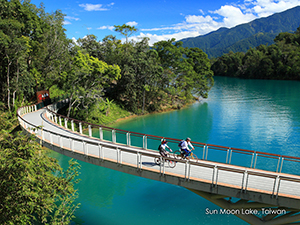 HOT SPRINGS
For an exciting break, experience Taiwan's hot springs culture. Less than an hour outside of Taipei is Beitou, filled with hotels, world class restaurants, and day spas with hot springs, a refreshing day trip from Taipei.
NIGHT MARKETS
Near the San Want Residences is the Si Ping night market. Take in a glimpse of Taiwanese culture with its fascinating foods or see the assortment of jade in every shape and size.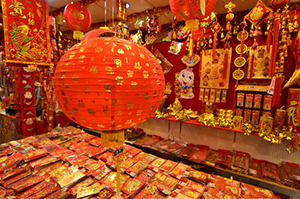 TEA WITH A VIEW
A trip to nearby Maokung will sweep you off your feet, via the glass bottom Gondola that quietly soars over a lush green mountainside dotted with tea gardens. In twenty minutes you arrive into a land of tea shops, a tea museum, tranquil temples, local and touristy restaurants.
Taipei's cultural and natural offerings with luxury accommodations are not to be missed!