A PRIVATE RESIDENCE CLUB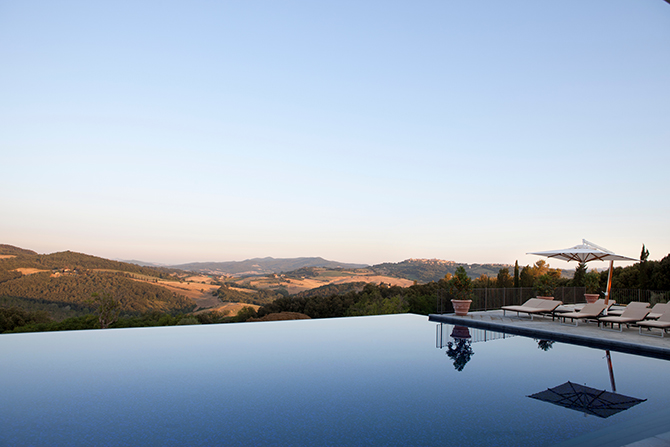 By Daniel J. Bollinger
Sometimes it's hard to decide where to go for a getaway with the family. Walk the beaches of Hokuala, Kauai or enjoy the soul of Italy's Tuscany and all it has to offer. With winter holidays approaching quickly, a fun-filled ski retreat in Vail or Aspen can be one of the most joyous ways to cherish the season. While it can be hard to decide where to make new memories next, Timbers Resorts—one of the largest independent developers and operators of private boutique resorts—presents a rare opportunity to both experience and own some of the most sought-after areas of the world.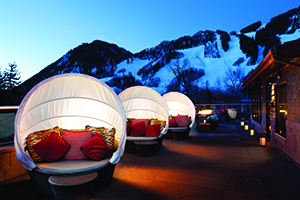 LOCATION, LOCATION
Those lucky enough to experience time with family at Timbers Resorts are granted one-of-a-kind experiences and services, as well as the ability to trade vacation time with other destinations in the portfolio. This means you don't have to decide where to go; you just have to find the time to visit them all. With fifteen properties and growing, Timber Resorts owns and operates excellent boutique hotels, residence clubs and resort communities in some of the most sought after destinations in the world. Current Timbers Collection properties can be found in Italy, Hawaii, Northern California, Colorado, Mexico and other coveted locations in Arizona, Florida, and the US Virgin Islands.
What makes Timbers unique in that they represent more than a luxury vacation package. Since its start in 1999, Timbers has been committed to being authentic, unique and respectful of each destination. Also, representatives of Timbers have sought to create unforgettable experiences for the whole family where memories will continue to be made and the gift of time spent together will be cherished forever. With Timbers' quality and service never compromised, owners experience Paradise Perfected at whichever property they visit. These unique aspects of the company are just a few reasons why Timbers has tremendously grown their portfolio of award-winning properties in the most sought-after high barrier-to-entry markets worldwide. Their talented team of professionals has worked to perfect every aspect of ownership and the experience since the start.
REAL INNOVATION
David Burden, co-founder of Timbers Resorts, and CEO, Greg Spencer, have worked together to establish this unique model for private vacation residence ownerships and their success has largely revolutionized the fractional real estate industry. What started as an idea while living in Aspen and enjoying the slopes surrounded by multi-million dollar homes only being used two-to-three months of the year, has led the Timbers team to develop a "better use" concept for these beautiful assets. Spencer has used skills he learned at Columbia University while studying for his Masters of Real Estate Development and has aided with the successful growth of Timbers Private Residence Club concept. The development of this groundbreaking idea, where one could match "usage to need" in a more profitable and efficient way, has been created for a lifestyle that allows owner flexibility through a rare exchange program. Referred to as the Timbers Reciprocity Program, ownership provides the opportunity to trade vacation time with other owners and experience destinations throughout the entire Timbers' portfolio. The Timbers Collection Travel & Lifestyle Partners programs are designed to ease and enhance the ownership experience, allowing owners to focus on what is most important—treasured time with family and friends.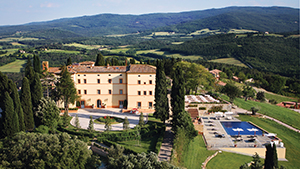 Depending on preference, there are different types of ownership levels available. Options include a deeded residential interest through an exclusive residence club or 100 percent ownership of the desired vacation house. And for the true visionary, there is the opportunity to build a dream getaway on one of the available private estate properties in Timbers' portfolio.
THE BEST OF EVERYTHING
Aside from this revolutionary concept, the item that sets Timbers apart is The Timbers Touch. Timbers professionals work to make each guests stay effortless so that they can spend as much quality time with family and friends. Unrivaled amenities make every moment of your stay rewarding and welcoming. Award winning spas, fitness facilities, pools with breathtaking views, and irresistible spots for dining and cocktails make residents looking forward to their next trip to a Timbers Resort.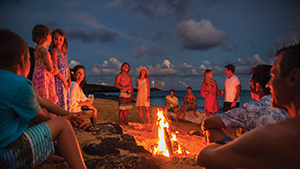 Timbers also show the utmost dedication to the preservation of land. For example, at Castello di Casole in Tuscany, the estate is comprised of organic and biodynamic olive orchards and vineyards. At The Preserve at Botany Bay in St. Thomas, USVI. Timbers works with archaeologists, botanists, and local historians to preserve, protect, and enlighten those who visit. All of Timbers locations offer an opportunity for experiencing the culture, people, and history of each unique destination.
Timbers not only provides a rare opportunity to invest and own in some of the most exclusive locations in high-value real estate markets, but the 5-star lifestyle experiences are free of the hassle and worry of typical ownership. To learn more about their options or to invest and become an owner, visit timbersresorts.com.