ON THE BIG SCREEN
By Pat Collins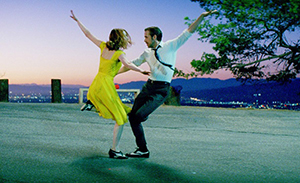 LA LA LAND
Rated PG-13
Iconic Hollywood musicals such as Singing In The Rain, Top Hat, and Bandwagon inspired director Damien Chazelle to create a contemporary romantic musical comedy set in LA. Emma Stone and Ryan Gosling who previously co-starred in Crazy Stupid Love and Gangster Squad reunite again to play lovers struggling to find success in a town overpopulated with similarly motivated young talent. Mia Dolan (Ms. Stone) is an aspiring actress who works as a barista. Mr. Gosling's character Sebastian Wilder plays piano in dingy bars. Both stars have good singing voices although Ms. Stone appears more comfortable bursting into song. She received positive reviews for her Broadway debut in Cabaret two years ago. Those in the know predict Ms. Stone will be Oscar nominated.
---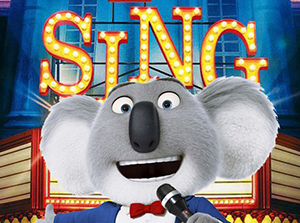 SING
Rated PG
A 3D computer animated musical comedy (think American Idol with both barn and wild animals) features anthropomorphic creatures competing for the top prize in a singing competition. Reese Witherspoon, Matthew McConaughey. John C. Riley and Scarlett Johansson are on board to entertain a family audience and those who just want to hum along. Stevie Wonder added an original song to the score of more than 80 classics.
---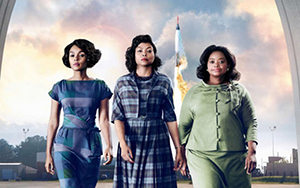 HIDDEN FIGURES
Rated PG
During the 1960's Cold War three brilliant African American women made an invaluable contribution to NASA's space program. Their little-known accomplishments are the subject of one of the year's, must see films. Physicist and mathematician Katherine Johnson (Taraji B. Henson), math genius Dorothy Vaughn (Oscar winner Octavia Spencer) and engineer Mary Jackson (Janelle Monae) calculated flight rocket trajectories for Project Mercury in 1969, the Apollo 11 flight to the moon, and John Glenn's 1962 Friendship 7 mission. This guaranteed him a place in history as the first American to orbit the Earth. However, the earthbound black female team which helped America win the space race was segregated from the white women working for NASA. Hidden Figures is based on Margot Lee Shetterly's nonfiction book of the same name and directed by Theodore Melfi. Eleven-time Grammy winner Pharrell Williams co-produced the film and wrote the original music for it as well. Kevin Costner plays Space Task Group Director Al Harrison. The remarkable real life Ms. Johnson is now 98 and a recipient of the Presidential Medal Of Freedom.
---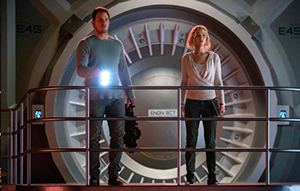 PASSENGERS
Rated PG-13
Jennifer Lawrence playing a journalist and Chris Pratt as a mechanical engineer are on board a huge spaceship which once it is airborne functions no better than Sandra Bullocks and George Clooney's space shuttle in Gravity or Matt Damon's Mars Ascent Vehicle in The Martian. A love story unfolds as the two figure out a survival strategy. Of course, both charismatic, physically fit stars are up to the task.
---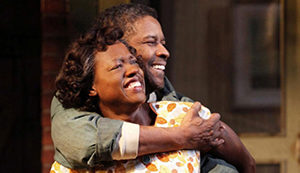 FENCES
Denzel Washington and Viola Davis who took home Tony Awards for their electrifying performances in the 2010 revival of August Wilson's play reprise their roles in a film version directed by Mr. Washington. Mr. Wilson was awarded the Pulitzer Prize and the Tony in 1987, and like the others in his Pittsburgh Cycle, Fences examines racial inequality in a segregated America. Troy Maxson (Mr. Washington) and his wife Rose (Ms. Davis) are a hardworking, middle-aged, lower middle-class married couple with a teenage son. Troy, a sanitation truck driver, was a star player in the Negro Baseball League. He was denied the opportunity to move on to the majors because of the color barrier which existed before 1947 when the sport was integrated. That disappointment adversely affected every aspect of his life from then on. Before his death in 2005, Mr. Wilson stipulated that a movie version of Fences must have an African American director. He could not have asked for a better man for the job than Mr. Washington. Academy members and journalists greeted the film with a standing ovation at an LA screening and Oscar buzz is building for the movie and its stars.
---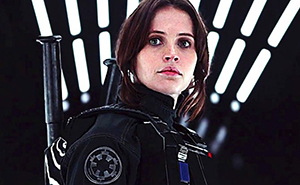 ROGUE ONE: A STAR WARS STORY
Millions of Star Wars fans will turn out in full force on December 16 to be among the first to experience the prequel to George Lucas' 1977 groundbreaking blockbuster.
Rebel spies Jyn Erso (Felicity Jones) and Cassian Andor (Diego Luna) are involved in a plot to steal top-secret plans which will prove essential to Luke Skywalker when he destroys the Death Star in the franchise's first film Star Wars: A New Hope. The legendary James Earl Jones again supplies the voice of Darth Vader. Director Gareth Edward's film is Felicity's first outing in an action movie. She was Oscar nominated for the hit indie film The Theory Of Everything. FYI: Over the years Mr. Lucas' first film has grossed a total of over $775 million at the worldwide box office.
---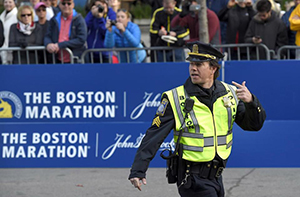 PATRIOTS DAY
RATED R
For Mark Wahlberg who was born and raised in Boston, bringing Patriots Day to the big screen was a way to honor the victims of the Boston Marathon bombing and the city's police force led by its Commissioner Edward F. Davis (John Goodman). The film based on Casey Sherman and David Wedge's book Boston Strong recreates the horrific events of April 15, 2013, and the manhunt to capture the terrorists-Chechen brothers Dzhokhar and Tamerlan Tsarnaev. In addition to co-producing, the film Mr. Wahlberg plays police sergeant Tommy Saunders. The cast also includes J.K. Simmons, Kevin Bacon, and Michelle Monaghan.
---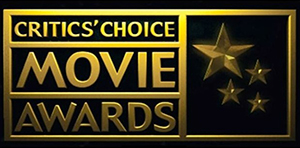 CRITICS CHOICE AWARDS
The first of many awards honoring the best films of 2016 will be broadcast on Sunday, December 11 at 8 PM (EST) on A&E.
---
COMING SOON: My list of the best and worst movies of 2016 will be in the January 2017 issue.
---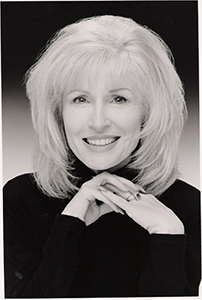 About Pat Collins
Pat Collins is a three-time Emmy award-winning film, theater and entertainment critic/reporter. Her outstanding media credits include WCBS-TV, Good Morning America and WWOR-TV. She is a contributor to CUNY-TV's Arts and The City program and the host of several Broadway specials including Kinky Boots On Broadway, Fiddler On The Roof: Back On Broadway, and The Road To The Tonys.