NEW YEAR GLOW!
By Miki Makrillos
LUMINOUS RADIANCE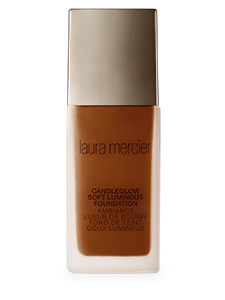 LAURA MERCIER
Candleglow Soft Luminous Foundation/1 oz./$48 A sheer to medium foundation that gives skin a lit from within glow. A mosaic of nature's most luminous natural ingredients gives skin a candlelit glow at any time of day or night. A calibrated blend of radiant pearl mica, embedded in an ultra-lightweight formula, mimics the reflective glow of just lit candles. This mica mélange mingles with refreshing purified water to give skin a burst of hydration and help foundation glide onto skin for lasting smoothness and natural luminosity. A luxurious blend of lightweight oils locks in this moisture to leave skin balanced, soft and beautifully ignited. Made in USA.
---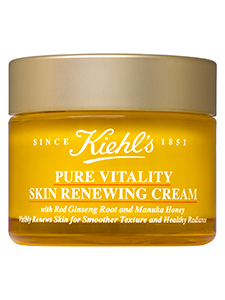 KIEHL'S SINCE 1851
Pure Vitality Skin Renewing Cream/1.7 oz./ $60
A 99.6 percent natural formula that balances ingredients from Eastern and Western traditions to boost skin's natural resilience. Revitalizing Korean Red Ginseng Root accelerates cell renewal for a vibrant glow, and fortifying New Zealand Manuka Honey infuses skin barrier layers with the supple strength to smooth creases and fine lines. With newfound strength to bounce back against the visible signs of aging, skin is smoothed, refined, and glows with more youthful vitality. KOREAN RED GINSENG ROOT: A botanical highly regarded and praised for its health benefits, it has been used for centuries in Asian traditional medicinal practices. It works to help increase cell turnover rate and skin vitality, and improve skin texture and glow. NEW ZEALAND MANUKA HONEY: selected for its widespread use in Western medicine, it is produced from the nectar of the Manuka Tree and is composed of the highest polyphenol content found in honey. It helps strengthen and fortify the skin barrier, increase skin's resistance to aging, improve skin's defense against aging and increased recovery over time. Made in USA.
---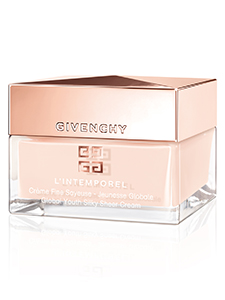 GIVENCHY
L'INTEMPOREL Global Youth Silky Sheer Cream/1.7 oz./ $155
Harness the beneficial energy of light to offer your skin a timeless youth effect Supreme comfort and relief for the driest skin. This extraordinary rich cream with its innovative texture offers a unique application experience. Perfectly smooth and firm to the touch, the cream melts into the skin to fully release its skincare ingredients on application without the slightest greasy feel. With each application, the appearance of wrinkles is improved, the complexion is more even, and the skin's elasticity, density and firmness appear enhanced. The skin is deeply nourished and looks visibly smoother, suppler and more luminous, regaining its beauty. Its rich, subtle texture and ideal creaminess bring a customized response of comfort and relief needed by the driest skin. Made in France.
---
ALLURING EYES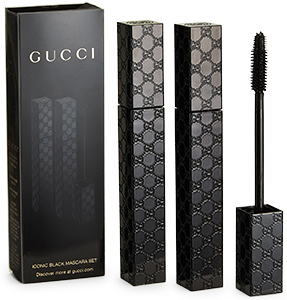 GUCCI
Opulent Volume Iconic Black Mascara Set/$62
Gucci Eye Opulent Volume Mascara defines and frames the eye using exclusive brush technology for exceptional separation and volume. Set of 2. 0.23oz. Imported.
---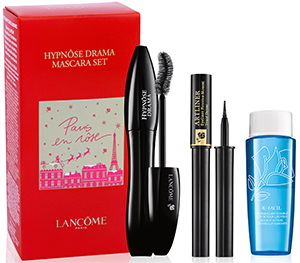 LANCÔME
Hypnôse Drama Mascara Set/$36
Get the perfect holiday party look with this limited edition makeup gift set. Lancôme, #1 in luxury mascara, brings you three lash must-haves to create bold and dramatic lashes. Set includes: Hypnôse DramaInstant Full Body Volume Mascara in Excessive Black, 0.23 oz. ArtlinerPrecision Point EyeLiner in Noir, 0.04 oz. Bi-Facil Double-Action Eye Makeup Remover 1.7 oz. Made in France.
---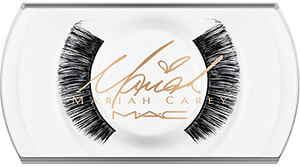 MAC
Limited Edition Eye Lashes/$18
Two sets of limited-edition lashes. One pair is wispy with a winged outer edge reminiscent of a butterfly, while the other is dense and full for drama. If properly cared for, lashes can be reshaped or adorned if desired. Luxurious packaging in champagne gold accents and Mariah's signature. Imported.
---
HIGH-IMPACT LIPS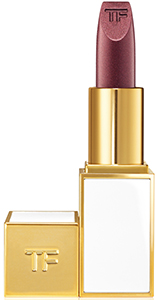 TOM FORD

CHANEL

DOLCE & GABBANA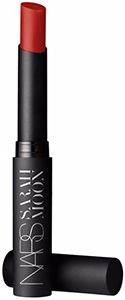 NARS
TOM FORD
Soleil Lip Foil/.10 oz./$53
Three-dimensional, ultra-fine mica reflects a vibrant mirror foil finish in a range of stunning shades, from bronzed neutral to shimmering peach and pink, to sparkling plum. Glides on lips with smooth, even application for brilliant, luxurious vibrancy. Presented in signature soleil packaging. Made in USA.
---
CHANEL
Rouge/Double Intensité Ultra Wear Lip Colour/$37
Glorious long-lasting colour paired with high-shine gloss delivers full-coverage colour that lasts all day. Glossy top coat imparts brilliant shine and superb hydration, while the innovative fluid texture of the base colour coat applies smoothly, comfortably, with perfect adherence to lips –and no transferring or feathering. 0.1 oz. Made in Italy.
---
DOLCE & GABBANA
Wild About Fall Shine Lipstick/$36
From the Wild About Fall Collection. Enhance the natural color of the lips with Shine Lipstick. Shine Lipstick imparts a look of ethereal sensuality, with a nod to ultra-feminine glamour. The range of semi sheer color high shine lipsticks adds luster and volume to the lips. The perfect balance between lipstick and lip-gloss, this ultra-light formula combines color and light. .12 oz. Made in Italy.
---
NARS
Moon Matte Lipstick/.05 oz./$28
Opulent. Original. Otherworldly. Shift lips into soft focus with Moon Matte Lipstick. This new, high pigment matte formula features innovative, soft-matte powders filled with hyaluronic acid to deliver velvety payoff and improved hydration for supple, lavish wear. Developed to intensify with a diffused effect, the richly evocative range channels the dream-like work of Sarah Moon. Limited edition. Innovative soft-matte powders for diffused intensity. Hyaluronic acid and Vitamin E deliver comfortable wear and hydration. Creamy, high-impact shades. Made in USA.
---
CITRUS RELAXATION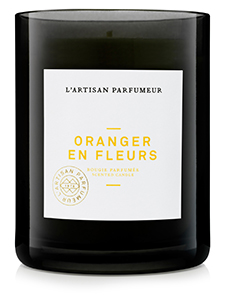 L'ARTISAN PARFUMEUR
Oranger En Fleurs Candle/8.8 oz./$69
The South of France when nature is in full bloom. The scent of blossomed flowers, vibrant like neroli, luminous and soft like jasmine. Burn time 60 hours. Made in France.
---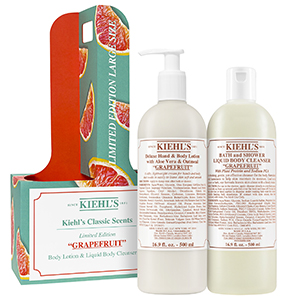 KIEHL'S SINCE 1851
Classic Scents Grapefruit Edition Duo/$45
Cleanse and hydrate your skin with these luxurious scented formulations from Kiehl's. Available together in a limited-edition duo, the all-over cleanser and body lotion leave your skin refreshed, soft and moisturized. Set includes Deluxe Grapefruit Hand & Body Lotion with Aloe Vera & Oatmeal, 16.9 oz. and Grapefruit Bath & Shower Liquid Body Cleanser, 16.9 oz. Made in USA.
---
SAKS.COM