THE STATE OF LUXURY REAL ESTATE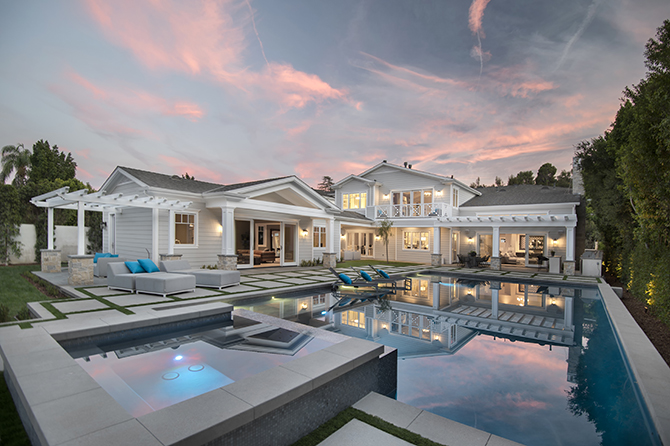 By Daniel J. Bollinger
New York Lifestyles Magazine recently had the pleasure of meeting up with global real estate expert, James Harris, co-star of Bravo's Million Dollar Listing LA. The popular real estate television series (also starring David Parnes) premiered to record ratings and continues to generate acclaim. Their no-nonsense approach to closing deals and their network of high-net-worth clients have enabled them to sell over $250 million worth of real estate in 2015. They are on target to sell over $300 million in 2016. Their firm also recently sold the Playboy Mansion.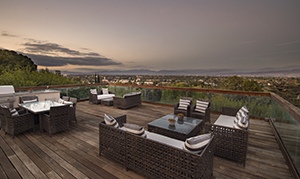 How is the real estate market on the West Coast doing?
It's crazy! It's very interesting because we feel the California market is still undervalued compared to NYC, Miami, and London. There is a lot of momentum, and we are seeing record breaking numbers with three back-to-back sales that just closed in the $100 million range. There are numerous developments coming to market from The Hollywood Hills to Bel Air. This market is very confident.
What's your take on the synergy of the NY and LA markets?
Even though we're on opposite sides of the country, there are a lot of similarities. There are huge amounts of similarity between our cities. The arts, entertainment industry, top restaurants, tech and financial business can be found on either coast. Many HNWI (high net-worth investors) own in both NYC & LA. We just took on the NYC project One West End so that we could better serve our HNWI clients on both coasts.
I read that one-quarter of the worlds' wealthiest one percent plan to purchase luxury real estate in the next three years. I know NYC is right in the middle of this trend (and the world), but what is your take on this statistic and how does it relate to both NYC and California?
Statistics are interesting because they are changing every day. The one percent are so used to buying in NYC, but California is not on the map like NYC. People are considering LA—and California—as a key major city in the USA now. We've seen the trend up north where the tech industry has created a surge in the market in areas like Palo Alto and San Francisco, and now with the recent number of $50 million-plus sales in LA, we are not far behind.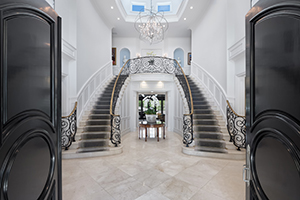 Why do you think there is such high confidence in these statistics and trends?
At the end of the day, trends are cyclical, markets go up, and markets go down, but there is value here in California. You can build a house, but you cannot create more land. California has land. There are billions of dollars in commercial development all over Los Angeles right now. People used to think of California just as a vacation state but now people want to buy, people want to own here now.
What does this multi-billion dollar luxury real estate buying spree mean to the rest of us and the global economy?
Globally this is a good thing. With interest rates at historically low rates right now this gives people leverage to buy real estate. It doesn't matter where in the world right now as long as it happens for the right reason then it stimulates the economy. In London during the 2008 financial crisis, it was a very attractive market, the ultra-wealthy were buying non-domicile residences, but it wasn't stimulating the economy. Now when the luxury real estate goes up, it creates confidence: hotels, restaurants, and high-end retail stores develop too, and that creates momentum for other players' confidence.
Having worked in the commercial real estate industry in NYC, I know currency fluctuations factor greatly in international buying and investing. What are your views on the current financial climate in relation to currency fluctuations?
Currency fluctuations are a key component to the international investor no matter where. Right now a Londoner would have to look carefully at the currency conversion in order to buy in the USA, because of the currency exchange but an American might be more apt to buy in London. When you are trading currencies to buy real estate it is a major factor. It's hard to tell what is going to happen with all that is going on in the world right now like BREXIT and Donald Trump's presidency. But most people base their decisions on converting their money to U.S. currency.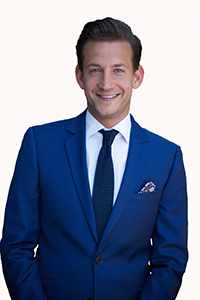 James Harris
Let's talk amenities: In NYC they are real "in" right now. From The Sound Lounge designed by Lenny Kravitz at The Kent to the most state-of-the-art parking facility at 252 East 57th—amenities in NYC buildings continue to get bolder and more luxurious. What are some of the amenities that your clientele seek and why?
Developers are always looking to be bigger and better than their competitors to set themselves apart from the pack. In California amenities are for single family homes. In NYC amenities are included for buildings. But in California, we have seen bowling alleys and IMAX Theaters. We have even seen a Jellyfish room (a room dedicated to jellyfish) and an ice room for chilling vodka (like the Ice Hotel in Finland). We have seen it all including pools off the master bedroom; one new house has four pools. We have even seen a doctor have a surgery room in his house so he could perform operations right in his home. The trend is to expand on what's already been done and to outdo your next door neighbor.
Let's talk about real estate as an investment. I heard you make your clients millions of dollars in profit in under a year. Please do educate us on how you can do that. Making money isn't easy today. Nothing changes in the formula. The number one component is location, location, location. In California, it's about buying land, retaining an architect, and creating a vision. I will give you an example: A client of ours bought about one acre in Bel Air for $8.6 million. He retained an architect and created/designed a 25,000 square foot approved project and then flipped it for $15 million. He created a vision with a rendering which is a common theme now. People don't want to wait; they want to build now. Timing is critical.
Since you're in NYC, what are some of your favorite things to do here?
Walking! With a stay at The Carlyle on the Upper East Side, my wife and I just walked everywhere. Up and down Madison and Fifth Avenues, all over Tribeca. The character of NYC reminds me of London. The architecture and scale of NYC are so beautiful I could walk until my feet bleed!
I know California has In 'N' Out burger, but we have The Corner Bistro, a real NYC experience tucked away in the heart of the West Village. Next time you're in NYC and I'm in California we're going to have to have a taste test and see how they compare. You down for that?
I'm in 100 percent! We're going to eat a burger at Corner Bistro and go Development Shopping. Cheers!