REAL ESTATE SPOTLIGHT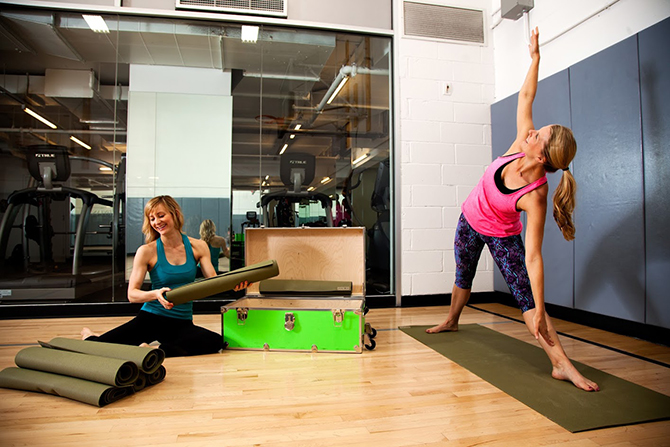 By Daniel J. Bollinger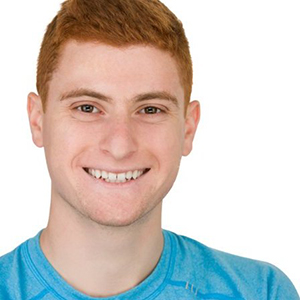 Meet Ryan Freed, a co-owner of hOM which delivers amenity management and programming to residential buildings—regardless of square footage—at a fraction of the cost. Recently, Ryan and I had the pleasure of meeting at the Make It in Brooklyn Convention where I had a chance to learn more about his company.
What does hOM do?
Who doesn't want an Equinox gym in their apartment building? However; only one percent of the luxe properties in NYC can have an Equinox or Equinox-style fitness service. At hOM, we make those services available to the other 99 percent of properties. We leverage technology to manage and program existing amenity spaces at one tenth the price and twice the reach of current options. We run yoga classes out of vacant apartment units, game night in your lounge, and boot camp on your rooftop. Additionally, we automate management tasks through our tech platform to help property managers sign residents up for their amenity spaces, coordinate key fob delivery, maintain equipment, and have a customer service team of professionals.
How long have you been in business?
We've been operational for two years now and have seen rapid growth.
How did you come up with this concept?
The name is a combination of Hope, my mother's first name, and OM; it just happens to make perfect sense for our business. My mom was diagnosed with ovarian cancer 13 years ago. She used doctor prescribed wellness techniques like yoga, meditation, and a completely healthy lifestyle makeover to transform her life.
In order to get access to these services currently, you have to carve two-and-a-half hours out of your day, pay $30 for a group session or $160 for a private service. Very often for a newbie, your first experience can be awkward leading you never to return. We knew we had to create a solution that spread these practices to everyone in a convenient, affordable, and relatable way. That's when hOM was born.
How does hOM benefit building owners?
At hOM we believe knowing your neighbor well enough to split a bottle of wine with them keeps you in a building longer than a gym that looks similar to the gym down the street. And those two neighbors renewing their leases saves that building thousands. For that reason, hOM is a strong tenant retention tool recording renewal rates among our tenants—well above the national average. This translates to eight million dollars in turnover savings across our eight thousand plus units.
How does hOM benefit individual co-op/condo owners?
We're only in multi-family. However, we expect to expand to condos/co-ops, commercial, hospitality, hospitals, schools, and any other type of asset class that benefits from amenities.
What are some of your favorite amenities?
Well, I guess I am biased. I like to look at my popular amenities as experiences that bring you together with a neighbor or replace your cost and time of finding that same experience elsewhere in the city. I'm a huge fan of yoga so having free yoga and fitness classes, where some of our properties have up to 50 classes per month is my favorite. You save the 60-minute commute to and from a studio and the $200 per month/$35 per class it costs. On top of this, a few of our management companies grant you access to take class across all of their properties allowing you a diversified and full studio of classes to access. Cool!
What else is hOM working on?
We currently have a mobile web app. Our iPhone/Android app is in development which comes with a fresh crowd-sourcing feature. We noticed our landlords have trouble identifying their tenant's favorite types of events and the best times to hold those events to make their budget more efficient. So we are in the midst of expanding our platform to be like a kick-starter where one resident can pick their favorite event, like a night bike ride around the neighborhood, and then choose a time for other residents to hop on with them. This feature will allow landlords to get to know what their tenants desire like never before. A whole lot more will be packed into this app from our years of learnings.
How can we learn more and get in touch with you in the future?
Feel free to email me or any of my hOMies. My email is ryan@iamhom.com.