ACUPUNCTURE: NATURAL HEALING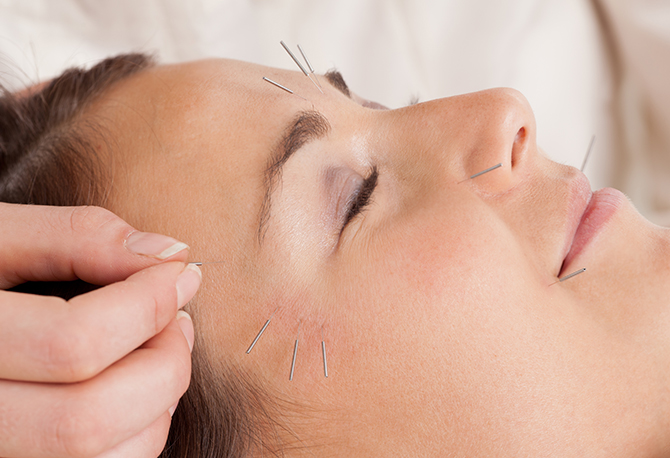 By Daniel J. Bollinger
Acupuncture is defined as a technique in which practitioners stimulate specific points on the body—most often by inserting thin needles through the skin. It is one of the practices used in traditional Chinese medicine.
At Prinz Acupuncture NYC, patients live a pain-free, more balanced life through the safe and effective modalities of acupuncture, Chinese Herbs, nutrition, exercise and lifestyle changes. Erika Prinz Freed is a licensed practitioner who has been practicing acupuncture for five years and has been voted one of the top twenty acupuncturists in 2016. Her specialty is musculoskeletal injury and pain, including sports injuries, and women's health, including fertility. With exceptional credentials including training at the Beijing Traditional College of Acupuncture in China, it's easy to see why she is in the top of her class. She also gives back to the world by donating her medical services to volunteer organizations such as The Humla Medical Service Mission which provides free medical treatment to the people of Humla, Nepal.
THE HOLISTIC APPROACH
She was first introduced to acupuncture after sustaining injuries as a ballet dancer. Not only did she experience long-lasting pain relief from acupuncture treatments, the experience immediately resonated with her with the holistic and compassionate approach to healing. Through her experience as a patient, she realized her life calling as a health practitioner.
Acupuncture sparks the body's remarkable capacity to heal itself by restoring a natural state of balance. Often, all the body needs is some gentle encouragement to realize its full potential for health. Unlike many medical modalities, acupuncture looks at the "full picture" of an individual, including body, mind, and spirit, not just one isolated symptom, providing a holistic and highly personalized level of care. Erika delivers just that in her practice. With your first appointment, you will receive a full assessment by discussion on lifestyle as a whole including diet, exercise habits, feelings, and overall well-being.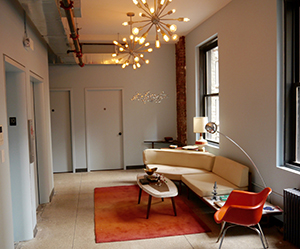 Acupuncture is one of the best treatments for treating pain as well. New medical studies continue to prove the effectiveness of acupuncture for relieving migraines, arthritis, and chronic back, neck, and shoulder pain. There is a well-known saying in Traditional Chinese Medicine, bu tong ze tong…tong ze bu tong. This translates to no free flow, pain…free flow, no pain. This reflects the understanding that blockage—whether it is in our muscles, body systems, emotions, or thoughts—creates problems that may manifest in physical discomfort or illness. Acupuncture unlocks these blockages, enabling energy to move without obstruction. By restoring our body's free flow, discomfort and pain will diminish or even disappear.
ABOUT FACE
A growing part of Erika's practice is Acupuncture Facial Rejuvenation. It is a safe and effective way to rejuvenate the skin, stimulate and build collagen, and reduce lines/wrinkles; it's much more natural than Botox and fillers. So, if you experience pain, sleep disorders, sports injuries, fertility problems, or if you just want an organic facial rejuvenation Prinz Acupuncture NYC just may be your answer.
Prinz Acupuncture NYC
160 Broadway, Maiden Lane Wing, 10th Flr.
917-359-7974
prinzacunyc.com