ON THE BIG SCREEN
By Pat Collins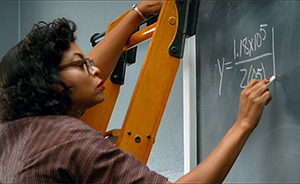 HIDDEN FIGURES
The Cold War drama/comedy which opened last month in select theaters is the first must-see movie of the New Year. The little-known but true story focuses on three brilliant African American women who worked for NASA and played a major role in the agency's ambitious plan to a put a man in space. Math geniuses Dorothy Vaughn (Oscar winner Octavia Spencer) Katherine Spencer (Taraji P. Henson) and Mary Jackson (Janelle Monae) calculated flight rocket trajectories for many missions including John Glenn's orbiting the earth in Friendship 7. Despite their invaluable contribution, the women were discriminated against because of their race and gender. In one memorable scene, the impatient Space Task Group Director Al Harrison (Kevin Costner) chastises Dorothy for being late to an important meeting. After she explains she is forced to dash across the large NASA campus to use a restroom for non-whites, Harrison destroys the "whites only" sign over the nearest ladies room with a baseball bat. Jim Parsons, in a non-comedic role, plays the head of NASA's Space Task Group. Pharrell Williams co-produced the film and wrote its original songs including "Crave."
---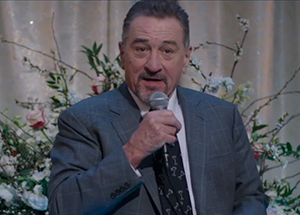 THE COMEDIAN
Robert De Niro has the title role in this dramedy but do not expect a movie comparable to The King of Comedy in which he starred and was directed by the master Martin Scorsese. He departed this film as did subsequent directors Sean Penn and Mike Newell. The job eventually was passed to Taylor Hackford whose resume includes Ray and An Officer and A Gentleman. De Niro's character Jackie Burke, an aging standup comic, lands in jail for assaulting a heckler. Upon release, he is obligated to perform community service. Similarly obligated is Harmony (Leslie Mann) who is charged with assaulting her husband. The 70-something Jackie and the 40-something Harmony forge an unusual relationship which borders on the romantic despite their age difference. The Harmony role was offered to and declined by Kristin Wiig and Jennifer Aniston. The supporting cast is impressive: Emmy winner Edie Falco as Jackie's long-suffering manager; Danny DeVito bears no physical resemblance to his on-screen sibling, Mr. De Niro; Cloris Leachman; Harvey Keitel; Charles Grodin; and the reliably funny Billy Crystal (playing himself) are the other bold-faced names. Given the film's postponed opening date (December 2nd) and the unenthusiastic buzz surrounding it, The Comedian's producers may not have the last laugh.
---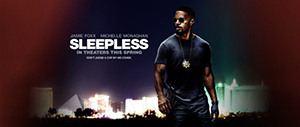 SLEEPLESS
Oscar winner Jamie Foxx cannot be accused of overexposure. His most recent major film was Annie two years ago. He played William Stacks a Daddy Warbucks-like billionaire. His Sleepless character Vincent Downs and Derrick Griffin (played by T.I. the actor/rapper/author) are corruptible Las Vegas police detectives with ties to the gambling capital's criminal underground. Downs and Griffin's ill-considered theft of a sizeable amount of cocaine from a mob boss puts their respective sons' lives in danger. The movie is a remake of a 2011 French film Nuit Blanche. Other cast members are Gabrielle Union, Michelle Monaghan, Dermot Mulroney and Young Jeezy. Given Mr. Foxx's star power, Sleepless could be a sleeper hit—or it could be another dud shot in Vegas that should have stayed in Vegas.
---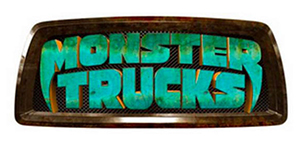 MONSTER TRUCKS
The 3-D computer-animated action comedy's release date is well timed-January 13th for parents and babysitters looking for ways to entertain active children ages 8 and up whose interest in their Christmas toys and computer games has temporarily waned. Tripp (Lucas Till) a high school senior whose monster truck is built from junkyard cars, befriends an enormous subterranean creature in a PG adventure with Amy Ryan, Danny Glover, Rob Lowe and Jane Levy.
---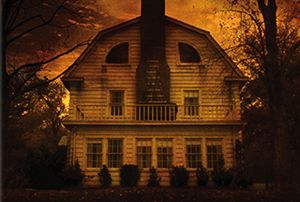 AMITYVILLE AWAKENING
The plot of Amityville Awakening, the 17th in the series, is not dissimilar from Amityville: Curse, Amityville Horror, and Amityville Demon (aka Amityville 3-D) and other sequels. A financially strapped single mother (Jennifer Jason Leigh) fails to inform her three children of the previous horrific events which occurred in their new home. Belle (Bella Thorne), her kid sister Juliet (Mc Kenna Grace) and Juliet's comatose twin brother James (Cameron Monaghan) are the unsuspecting siblings. James' expensive medical care necessitates the move. There may be a message here about the country's health care system, but the movie producers' interest in reviving the franchise is based on bringing in more bucks at the box office by rebooting a 37-year-old franchise. The first Amityville (1979) was made for $4.7 million and grossed $86 million. Awakening's scheduled release date was January 2015. Test screenings reportedly did not go well. Go with low expectations.
---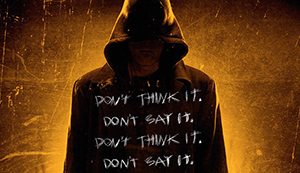 BYE BYE MAN
Another supernatural movie set in a spooky house could persuade the young and easily frightened to buy a spacious trailer. Three college students have the misfortune of living in a house on campus haunted by the titular character whose connection to a possessed serial murderer does not bode well for the new occupants. Faye Dunaway is the only boldface name in the cast. The younger stars Douglas Smith, Lucien Laviscount and Cressida Bonas, should consider deleting Bye Bye Man from their resumes. The film is based on the chapter "The Bridge to Body Island" in Robert Damon Schneck's book The President's Vampire. Bye Bye Man was originally scheduled to open June 3rd of last year. The date was then changed to October 14th and changed again to Friday, January 13th. In general, a movie which opens months after its original release date is a grade D dud.
---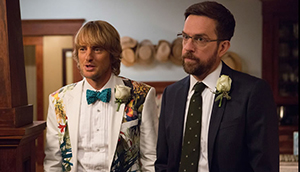 BASTARDS
Owen Wilson and Ed Helms who co-starred in the blockbuster Night At The Museum: Battle For The Smithsonian are brothers searching for their father in a road trip comedy. Their mother Helen Baxter (Glenn Close) a promiscuous habitué of Studio 54 in the 70's cannot recall which intimate partner is the father of her children. Likely baby daddies are Rod Hamilton (Ving Rhames) Ronald Hunt (J.K. Simmons) or Terry Bradshaw as himself. Owen and Ed resemble neither. The glorious three-time Tony winner Glenn returns to Broadway in a revival of Sunset Boulevard in February at the Palace Theater.
---
THE BEST & WORST OF 2016
THE BEST
Manchester By The Sea
Love And Friendship
Hell Or High Water
La La Land
Moonlight
Zootopia
Loving
Fences
Lion
Sully
---
WORST
Mike And Dave Need Wedding Dates
Pride, Prejudice, And Zombies
My Big Fat Greek Wedding 2
Batman vs. Superman
London Has Fallen
Ratchet And Clank
Dirty Grandpa
Suicide Squad
Mother's Day
Max Steel
---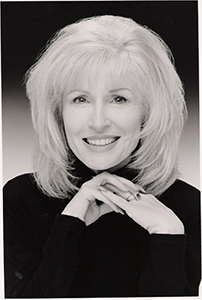 About Pat Collins
Pat Collins is a three-time Emmy award-winning film, theater and entertainment critic/reporter. Her outstanding media credits include WCBS-TV, Good Morning America and WWOR-TV. She is a contributor to CUNY-TV's Arts and The City program and the host of several Broadway specials including Kinky Boots On Broadway, Fiddler On The Roof: Back On Broadway, and The Road To The Tonys.