CLOTHES MAKE THE MAN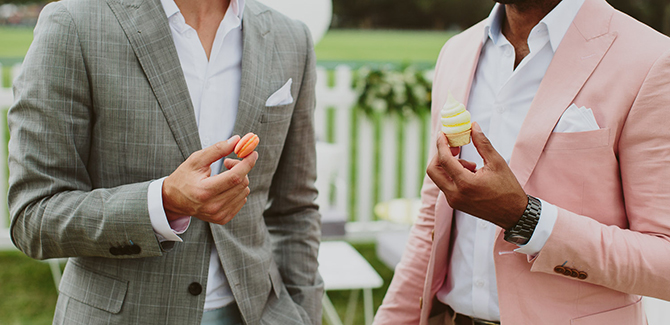 By Daniel J. Bollinger
Mark Twain once jokingly said, "Clothes make the man. Naked people have little or no influence on society." Though it is humorous, the statement is true; clothes truly make the man. People will judge you according to the way you dress. A study from Northwestern University reveals that what you wear affects how you think and even perform.
Researchers have found that students wearing white lab coats performed better on cognitive tests than those who didn't sport any jackets. The phenomenon is called "enclothed cognition," or the influence your clothes can have on the way you think, feel, and behave, says study co-author Hajo Adam, Ph.D., a management professor at Northwestern. "Many pieces of clothing carry a symbolic meaning. For example, the robe of a judge signifies justice, an expensive suit signifies power, and a white lab coat signifies a scientific focus and attentiveness," Adam says.
"Our research indicates that wearing clothes exerts influence through this symbolic meaning." Since people associate wearing a suit and tie with hard work and professional conduct, Adam suggests that "wearing such attire increases performance at work." It's true: You can earn at least 5 percent more than the other guy simply by looking sharp, according to a study in the American Economic Review.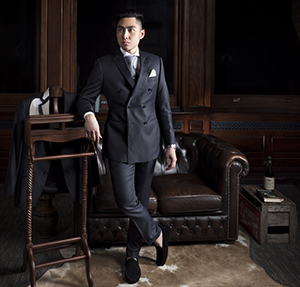 DRESS FOR SUCCESS
If success is what you seek, then InStitchu is the place to start and offers made-to-measure menswear with world class tailoring of the highest quality. They create custom suits and offer a perfect fit guarantee with free shipping, alterations, and measuring. Their fourteen body measurements are sure to help you design a perfectly fitted suit.
InStitchu was launched in 2011 when co-founders and high school friends, Robin McGowan and James Wakefield, realized the difficulty of building their own professional wardrobes. They were tired of the endless search for high-quality affordable business attire and as it turned out they weren't the only ones who were looking for a better experience and easier way to shop for a suit or shirt to wear to work.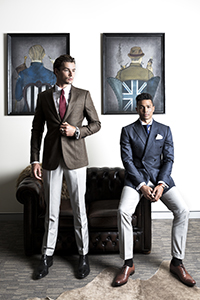 Today, InStitchu is Australia's leading made-to-measure suit provider, with four locations across the country including Sydney and Melbourne. They have also recently opened overseas showrooms in New York City and Auckland, New Zealand. InStitchu offers the newest designs of shirts, jackets, vests, and pants, all at affordable prices. They have their collection of garments or you can simply custom design your own.
SUITS
There are over 100 suit styles to choose from on their website. If formal attire is what you're after, then The Windslow will be a great addition to your wardrobe. All black with a shiny lapel, this suit can be worn to weddings and other black tie events. The Saltash is a double breasted style of suit that is also quite formal and ideal for any cocktail style events. For a less formal but still professional look try The Chesham or The Harwich. There are many more styles as well.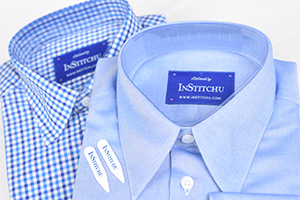 SHIRTS
There are hundreds of shirts to choose from in the InStitchu collection. Button downs, standard collars, and even the stylish Large cutaway collar like on their Belize edition. From playful prints like their Alcatraz and Belvedere editions to banker's shirts like their Bequia shirt and everything in between. Their Maravilla is a good casual shirt for every day. The pastel-colored New Caledonia and Ombergris shirts will make you feel as if you're in the Caribbean. InStitchu also has thousands of fabrics to choose from for a custom shirt of your liking.
ACCESSORIES
InStitchu is a one stop shop for all of your accessory needs. In addition to suits, shirts, pants, and jackets they offer all the accompanying accessories you will need including: bow ties, cufflinks, pocket squares, shoes, socks, ties, and more.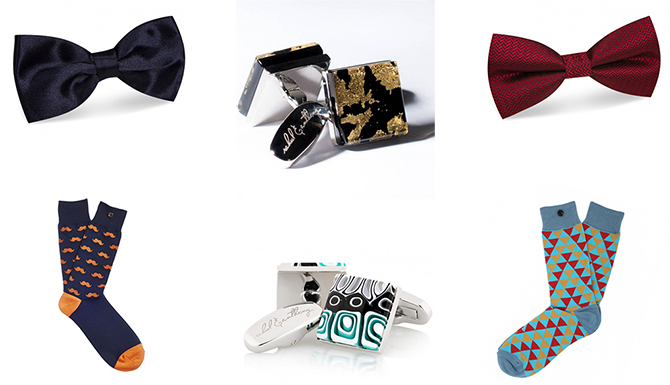 Clothes really do make the man. InStitchu knows this and wants to help you see success this year. Showroom manager Monet Bourne will give you a suiting experience second to none. Shipped right to your door, InStitchu creates high-quality custom menswear at reasonable prices.
For more information and shop online, visit institchu.com