NOTES FROM DB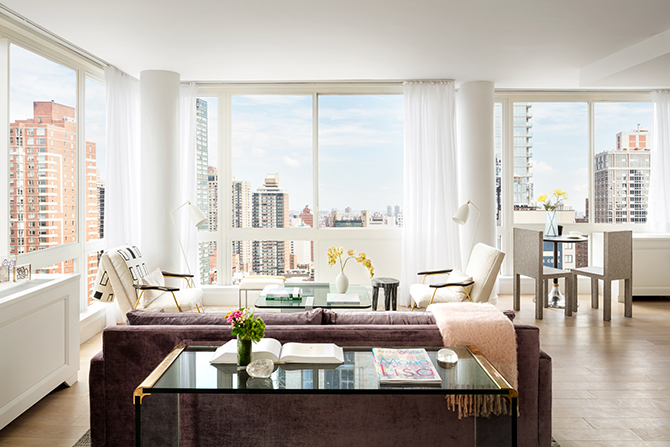 By Daniel J. Bollinger
REAL ESTATE TRENDS
The New York real estate market has had quite a year. At the end of 2015, we were looking at a market that had split—with luxury new development reaching for unheard of pricing, while the resale market waited for much needed inventory to bring everyday buyers back into the fold.
While the first quarter of 2016 saw the average price for all co-ops and condos cross the $2 million threshold for the first time, it also marked the beginning of a shift in the luxury market, where supply outpaced a limited buyer pool. Meanwhile, the resale market was gaining steam, with a significant return of inventory for the first time in several years.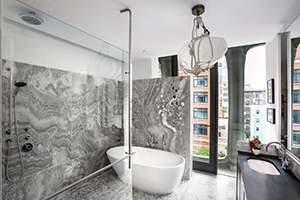 Fast forward to the end of 2016 and we see that the trends that first took hold in the beginning of the year have cemented a shift toward a "new market". Inventory levels have continued to increase, buyers now have more choices and sellers cannot realistically get the aspirational prices they had believed to be possible based on recent years. Overall, the new market is operating at a slower pace, but a steady one; the transaction volume reflects how buyers are unwilling to bite on out-of-touch priced listings. As a seller, it's crucial to come to terms with the new market and price accordingly or risk having your property sit on the market indefinitely. Quarter 4, 2016 also saw a much anticipated increase in both interest and mortgage rates. However, neither came close to levels that were feared, and mortgage rates are still within historic low territory.
As we look ahead towards Quarter 1, 2017, many industry experts are trying to predict where the market will take us in the coming year. While there is no crystal ball, we do expect a few things: fewer new development permits than in the previous year and adjustments in new development unit types and pricing to better reflect the demand for housing in the lower to middle luxury market. There is also much speculation as to what, if any, impact the new President will have on the real estate market. Uncertainty about policies that could be enacted by the incoming administration and how they might manifest remains to be seen.
In this market, sellers and buyers are having an increasingly difficult time judging inventory based on comparable sales, and now more than ever, it's important to have an expert in the industry to educate you and guide you through the market.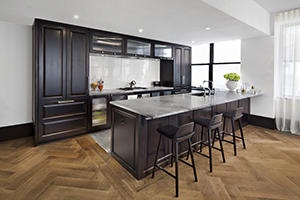 THE NUMBERS
The average price increased only slightly compared to the previous quarter at $2,075,311, still hovering over the $2 million mark and up 7.23 percent year-over-year. The median price was down 8.25 percent year-over-year and down 4.37 percent quarter-over-quarter at $1,030,000. Overall sales transactions were also down 10.22 percent quarter-over-quarter and down 6.45 percent year-over-year. The number of days a property was listed on the market peaked at the start of the quarter at 76, reaching the fewest days in mid-November at 65 before increasing again into December and peaking at 74 at the end of Quarter 4, 2016. Overall, the average number of days properties for all inventory were listed on the market increased 23 percent from last year and showed almost no change since the beginning of this year. We saw a slower-paced market, with more inventory, a slight decrease in prices, and fewer transactions. This could be attributed to a continued shift to a market favorable for buyers who have more to choose from in the reemerging resale market, and who do not feel compelled to purchase aspirationally priced homes when they can take their time in choosing what best suits their needs from a wider pool of properties.
THE LUXURY MARKET
The luxury market is defined as the top 10 percent of all co-op and condo transactions. The entry threshold for Quarter 4, 2016 was $4,450,000. The average price for Quarter 4, 2016 was $9,451,092, up 18.36 percent year-over-year and up 5.12 percent quarter-over-quarter. The median price ticked-down slightly from the previous quarter to $6,567,712, but was up 10.17 percent year-over-year. The average price per square foot for Quarter 4, 2016 was $2,956,000 up 3.61 percent from the previous quarter and up 4.55 percent from last year.