15 MINUTES WITH JEAN SHAFIROFF
By Baruch Shemtov
Jean Shafiroff has made a name for herself as a key figure in New York's social and charitable circles. Armed with an MBA from Columbia Business School, Shafiroff focuses her efforts on making a difference through philanthropy. And, while she's frequently photographed dressed in the finest couture gowns at charity events, Shafiroff is known for the hard work she's devoted to a range of organizations. Now, in an effort to empower others with the ability to contribute, Shafiroff has written Successful Philanthropy: How to Make A Life By What You Give as a way to share her message with today's philanthropists.
Why did you become involved in philanthropy?
My parents and teachers instilled in me the importance of helping those in need. My father taught music in a public school, and my mother was a homemaker. They always believed that helping those in need was an important part of life. My teachers also taught me the necessity of helping the underserved. Those who have resources have a responsibility to give back.
How has giving back changed your life?
It has brought much more meaning to my life. The saying is true: you gain more by giving than receiving. My daughters have finished school, and as a result, I have more free time and can volunteer more. Today I serve on seven charity boards and have recently been appointed as an Ambassador for the American Humane Society. Also, each year I chair and host several charity galas. The process of giving has been enormously fulfilling. It brings me closer to both those in need and those who share my goals of giving.
Why is New York the best place to be a philanthropist?
New York is my home city, and I love it. But it has its needs. One out of three children lives at or below the poverty level. This is a shocking statistic. Our homeless problem is growing, and so are the number of children who come to school hungry each day. In a city with so much to give, none should be wanting.
Which causes are you most passionate about right now?
I am especially committed to the needs of underserved populations, women's rights, animal welfare and children in need. I serve on boards that reflect these passions, and they include the New York Women's Foundation, NYC Mission Society, Jewish Board of Family and Children's Services, the Southampton Animal Shelter Honorary Board, French Heritage Society, The Couture Council, and Southampton Bath and Tennis Club Charitable Foundation. Most recently, I became an Ambassador for the American Humane Society.
What's the best way for people to become philanthropists regardless of their ability to contribute financially?
Giving time and knowledge is of vital importance. This does not mean that financial gifts are not important. If you have the means, you must give. For young people just starting out, volunteering a little available time and lending your knowledge is a great way to start. As resources grow, financial gifts can and should be made.
What's next for you?
Looking ahead, I hope to write at least one more book, and I'd like to become more involved in national and international causes. In this regard, I am very interested in furthering the rights of animals and people in our country and the world.
Jean's New York Favorites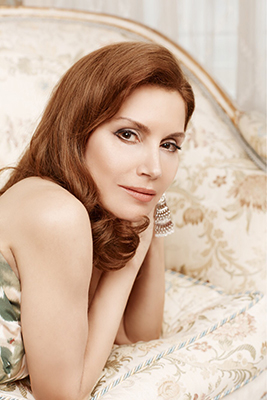 A Coffee…
Starbucks, for sure. The coffee is delicious, and I love it!
A Gift…
I get tremendous joy out of buying gifts for people who may not necessarily buy for themselves. This can include a nice article they can wear or something else they can use. Bloomingdale's is one store where purchases and returns can easily be made. Gifts must show that you took the time and effort to show someone you care about them.
A Dinner…
I love Jean George's at the Mark Hotel. It is a relaxing place with great people making connections and enjoying delicious food. For lunch, I like Michael's for great conversation and food.
Some Time Alone…
Home is the best place to spend time alone.
A Celebration…
A celebration can be anywhere. All you need are people and a good cause.