CUSTOM FIT DESIGNS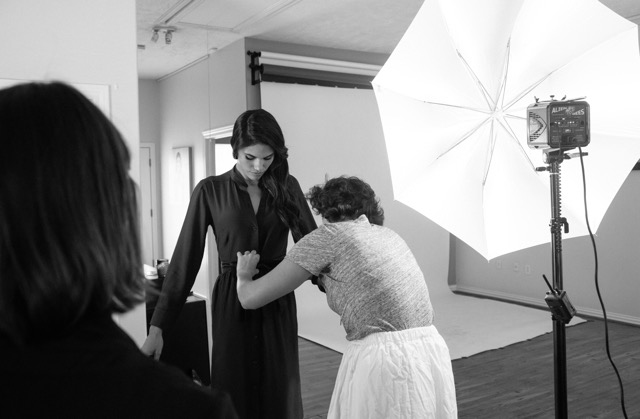 By Miki Makrillos
Fashion is trending not only the right look for this season but most importantly the right fit. Attention to detail is every designer's mission. Customizing an affordable look and fit for each unique individual is becoming a growing trend. Whether online or in person, find the fit that works for you.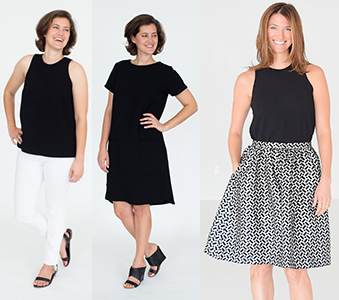 KIT
Kit is an innovative, made in America, clothing start-up changing the scope of the fashion industry. Merin Guthrie launched Kit in 2015 as a solution to the ill-fitting dresses she wore as a businesswoman in Washington D.C., where she worked for non-profit organizations with educated women who "put up with limited dress options."
Merin's inspiration was a vintage custom black dress from her grandmother, which lasted nearly half a century. The craftsmanship, handmade custom tailoring, and long-lasting wearability are what she strives to recreate for today's consumer.
Upon moving to Houston Texas, Merin who had no fashion background explored custom designs for friends and family. Before launching Kit, Merin having an organizational and business knowledge conducted lots of informal surveying of geographically diverse women of varying ages, and found that 20 percent of women prefer to shop in stores, 10 percent online and 70 percent were willing to do either because time was a factor for in-store shopping. This determined Merin's digital platform.
She is committed to making clothes that "women can feel confident in, fit and wear well."
Following a brief fit quiz, all garments are made to order and ready for shipment within two weeks. This is possible because design and manufacturing occur all in one place which helps monitor quality control.
Each Kit garment is then handcrafted to fit their wearer by a dressmaker trained by the Alliance for Multicultural Community Services, a nonprofit that helps recently resettled refugees get on their feet, in Houston, TX. The beautiful fabrics are sourced directly from the finest European, American, and Asian textile mills. Kit's company motto is to treat every customer like family. For more information on Kit, visit kitmade.com.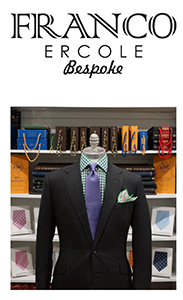 FRANCO ERCOLE BESPOKE
Custom tailoring is an old world tradition that is currently a fashion fit must for everyday professionals and special occasions. Franco Petrungaro, master tailor and business owner of Franco Ercole Bespoke Custom Tailors on Madison Avenue explains how this "lost art" is making a comeback within the fashion industry among clients that want a "lifestyle fit" without compromising superior quality. Franco follows a family tradition started by his father Ercole who apprenticed and learned the trade in Calabria, Southern Italy. After arriving in the U.S., Ercole opened his own custom tailoring business in Dyker Heights, Brooklyn, where suits are made by hand by experienced tailors with over 20 years of training. Franco, a graduate of FIT, chose to follow his dream and continue to work on creating a "quality custom fit" that is reasonably priced for his clients.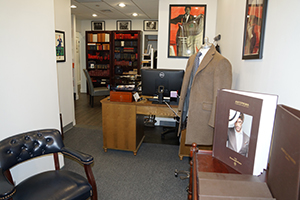 The cost of a luxury custom suit begins at $2,500. A color matching, lifestyle interview, and personal measurement initiate the process with a new client. Following, the actual creation of an individual paper pattern is made for each client. Three fittings and approximately 72 hours of labor later, the final product is ready. Custom men's shirts ($300), ties ($200), as well as classic women's suits and separates, are also item options. For more information on Franco Ercole Bespoke, visit francoercole.com.