GREAT ESCAPE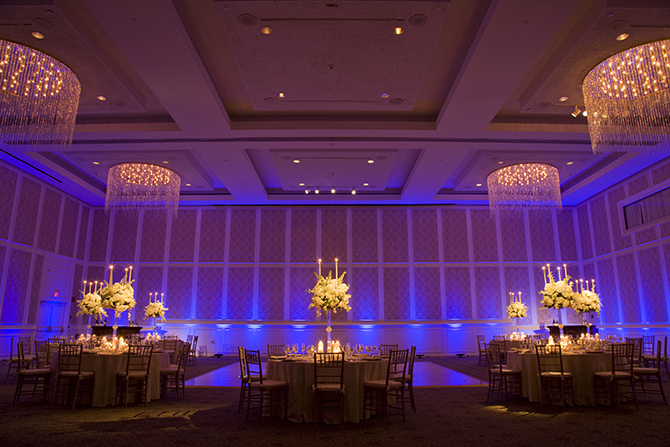 By Gretchen Kelly
As someone who grew up in Westchester, I must confess that I don't associate White Plains or the county itself with the term "resort." So when we drove up to the 114-acre sprawling Doral Arrowwood Resort in Rye Brook (near White Plains), I felt like I'd fallen into an alternative reality. I had no idea that the option for a weekend getaway at a real resort—a short half hour train ride or a 30-minute drive from Manhattan—even existed.
The Doral Resort is a bit of a sleeper. Primarily known in the hospitality industry as a meetings venue, it's also a real life hedonistic haven—a short drive from the scenic village of Sleepy Hollow in Washington Irving country. I checked into my suite with views over the award-winning Robert von Hagge nine-hole golf course and prepared for dinner at the hotel's award-winning restaurant, Atrium. Presided over by Austrian chef, Michael Schmutzer, (a charmer with an Arnold-like "I'll be back" accent), Atrium's food is clean, locally sourced and surprisingly sophisticated. I had an excellent pork chop so tender it was falling off the bone and veggies so crisp; they actually snapped when you bit into them. Wines are also extensive, and the restaurant has won the Wine Spectator Award of Excellence for five years in a row. After dinner, a full-bodied glass of cabernet by the Pub's open fireplace capped off the evening, and I slid between the sheets warmed and drowsy for an early evening.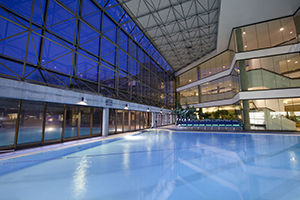 SOOTHE THE BODY & SOUL
In the morning I had a swim in the huge indoor-outdoor heated pool and a no-nonsense, expert, deep tissue massage in the spa/fitness center before heading out to explore nearby Sleepy Hollow and Tarrytown. I was frankly surprised at the quality of the massage. The spa is small, so I thought I'd just get a cursory rubdown, but my masseuse was one of the best I'd ever had. I dressed for my day of exploration feeling warmed, relaxed and excited to explore Washington Irving's legendary town where Ichabod Crane met the headless horseman.
Sleepy Hollow with its new TV following (personally, I liked the Johnny Depp/Tim Burton film version best) can lure you from the resort for a full day of exploring. I wandered through the village's historic cemetery, had tea in town, and shopped in vintage stores (and bought way too much!) till the moon rose over the Hudson, and it was time to drive back through the resort's palatial gates.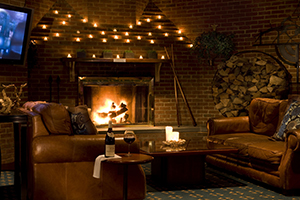 Back at Doral, I toured some of the property's legendarily well-appointed common facilities. Airy and mid-century-modern in feel, you get the impression that Don Draper would be right at home holding forth in a meeting here, cocktail in hand.
Sunday Jazz Brunch was my farewell send off. It's a local favorite and was chock-a-block with chatty guests both from the resort and from local Westchester towns who know Atrium as one of the best restaurants in the country.
On the short drive back to Manhattan, I slipped back through that alternative reality to city-speed but felt like I'd been away a long time. A little like author Washington Irving's tale of Rip Van Winkle.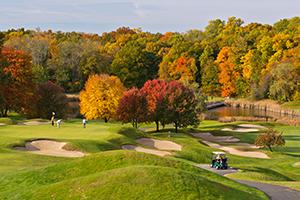 IF YOU GO
Doral Arrowwood Resort is a short drive from NYC, but you can also take the Metro North train to the Tarrytown Station and short cab/Uber ride to the resort from there.
Sleepy Hollow is a main local attraction, but you can also visit places like Washington Irving's Sunnyside overlooking the Hudson River. Your guide—dressed in period costume—will explain how the author designed this home and its grounds himself. Another not-to-be missed estate is Kykuit, the 100-year old home of John D. Rockefeller where you can tour the house and also see gardens containing Governor Nelson A. Rockefeller's collection of 20th-century sculpture. Artists represented include Pablo Picasso, Henry Moore, Alexander Calder, Louise Nevelson, and David Smith, among many others. There are also underground art galleries with Governor Rockefeller's collection of Picasso tapestries, and the Coach Barn, with vintage collections of classic automobiles and horse-drawn carriages.
For more information on Doral Arrowwood Resort, visit doralarrowwood.com.