STATE OF THE MARKET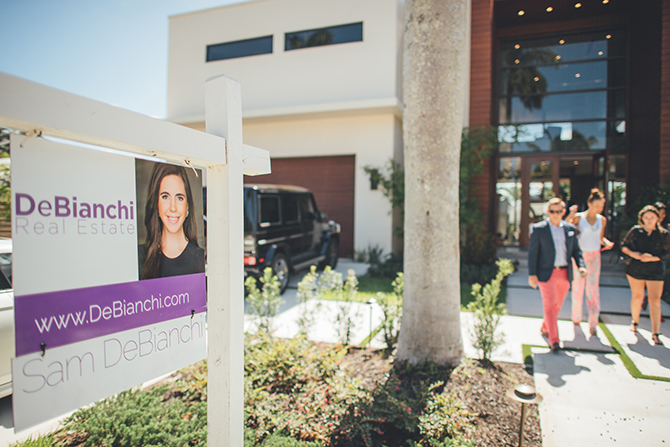 By Daniel J. Bollinger
We recently met with Samantha DeBianchi, founder of DeBianchi Real Estate, a top Florida real estate firm. She is featured regularly on Fox News and CNBC and has appeared on the popular show "Million Dollar Listing Miami" which airs on Bravo TV. If that weren't enough, Sam also writes the popular weekly column "Real Estate Advice" for South Florida's Sun Sentinel. With over $150 million in sales under her belt and a growing team of 13 agents on staff, she took the time to share her views on the real estate market in Miami and New York.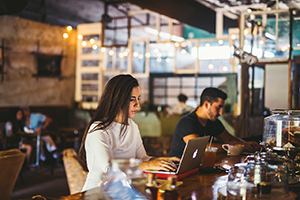 How is the Miami market for 2017?
The South Florida market is looking good for 2017. Now more than ever, we see a significant increase in foreign investment in our market, and with the strong U.S. dollar, I am optimistic that the luxury residential market will thrive this year. There's been much hype that the appointment of our new president would affect the market, but that hasn't been the case thus far. Furthermore, the election of a new president did not have a significantly negative impact on Latin American currencies, and with South Florida's strong appeal to buyers in those countries, I think that will be key to the region's upswing.
There is a synergy between Miami and New York City. Do you see any trends?
Miami has changed in significant ways over recent years, which has attracted New York City's wealthiest real estate buyers. Miami is a global city, and with its new luxury developments, New York City's affluent, business moguls and creative types are flocking south in droves. For New York City buyers, who in their home state are burdened with high taxes and a high cost of living, Miami is an excellent option to purchase a second residence. Luxurious new developments, with New York City-style amenities—including concierges, fitness centers and spas, and much more—are becoming the norm in Miami, and that alone is a big appeal for New Yorkers.
Do you have a lot of New York clients in Miami (and vice versa)?
A lot—about 50 percent of my clients. South Florida's Miami-Dade County is commonly referred to as "the sixth borough," and that's not by accident. The markets overlap, and I feel through word of mouth, more and more New York City-based clients are coming to me. I'm in New York City about once a month to meet with my clients, speak on TV about business, the market and, of course, visit friends!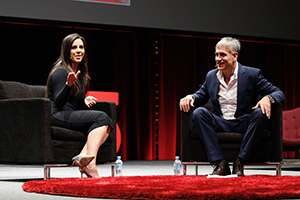 New York City is experiencing a development boom with some of the most beautiful buildings in development. I read Miami is also experiencing this. What do you think is one of the main differences between New York City and Miami markets?
Miami has also seen a boom in new luxury developments. The properties are similar in their features, amenities, and style, but the big difference comes in what local buyers are willing to pay in each market for the same type of property. Also, unlike New York City, Florida has no state income tax, which is a great reason buyers take up the second residency there.
What are the similarities?
The U.S. housing market has been surging in recent years, with home prices soaring more than 50 percent on average since their lowest in early 2012. Miami and New York City are two top markets that are seeing this bubble the most. Also, as stated luxury is king in both markets. Quite a few New York City developers have moved into the Miami real estate market. And Miami, like New York City, is a large market with ultra-high condo sales prices.
How do you see this Miami building boom going forward?
I think with the rise in foreign buyers, and with an increasing number of domestic buyers seeking out South Florida for a second residence, the building boom will continue. Miami is continuing to mature and become culturally relevant, with its global cuisine, museums and international buyers, and as a result, residential developers are achieving high prices at new condominiums.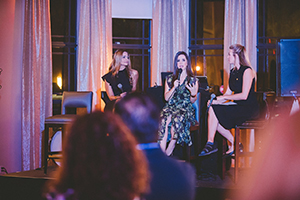 With your vast experience, what advice would you give a potential buyer/seller?
My best piece of advice for a potential buyer would be: Don't wait. When buyers say they will wait until spring or summer to buy, I would advise any buyer to start their search early, to face less competition and have just as many homes for sale to consider. For sellers, price to sell. Home prices nationwide are expected to rise 3 percent this year compared to last year, so I would recommend pricing a home adequately for the market.
How is the luxury Miami market doing? In New York City, the $1-3 million luxury market is going strong, but the ultra-luxury market ($6 million and above) has stalled somewhat.
In Miami, we have more luxury inventory than we've ever had in the city. With the surplus in inventory, sales of ultra-luxury properties are currently on the slow side, but I do expect that to turn around in 2017, given the price adjustments that are being made by luxury sellers.
New York City is currently experiencing a buyers' market. Has Miami seen this change in the market?
With the surplus of inventory, we see price adjustments by sellers to account for the explosive growth Miami has recently experienced. The increased inventory is helping bring sellers to the point of acceptance that their prices must change. That said, it's currently a buyer's market.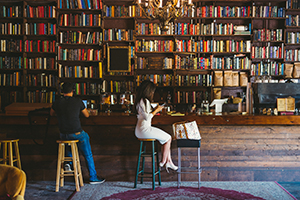 What advice would you give to a potential buyer?
I think it's important to truly interview real estate agents before you dive into working with someone. So many people out there have a real estate agent, and very few (agents) actually know what they're doing. Aside from them being knowledgeable (they should are aware of their inventory and be experienced in transacting), it's also important to make sure you click; you should be able to communicate well. The agent should understand you, and you should trust them and their abilities. When you're a buyer, your agent should be your advisor, and with real estate being one of the riskiest investments out there, it's imperative to choose wisely.
How do you think the 2017 real estate market is going to shape up this year?
For buyers looking to enter the market, 2017 will be a great year. With the political and economic uncertainty shifting with the new president, buyers will be able to get into the market aggressively and get great deals (not steals) on beautiful property. Many people fear that we could be on the verge of another recession, with the likelihood that the president will cut government spending dramatically in his first year and the stock market is in a state of uncertainty. With that said, another year of low-interest rates could be upon us. As a result, home buying should remain active in 2017.
Aside from conducting business in New York City, what are your favorite things to do here?
When I'm in New York City, I love visiting new restaurants and some old favorites, including my top pick Bond St. It's a sushi restaurant in NoHo, and aside from having delicious sushi, their dishes are plated to look like works of art. I also love shopping, the shows, and just getting lost in the city. There's always something new to experience every time.