GET FIT NATURALLY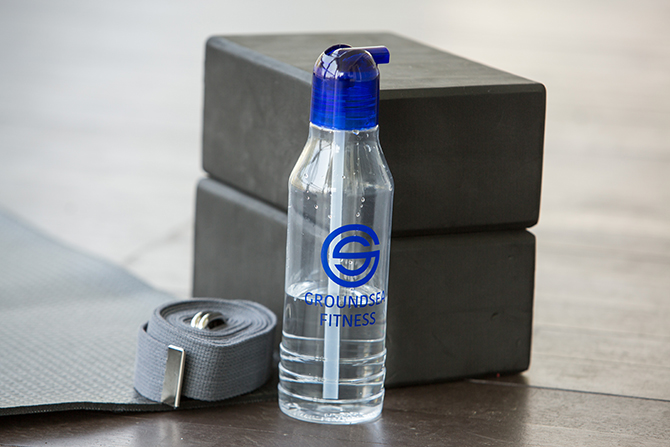 By Joanna Roberts
Every few months three friends, Tracy Gaslow, Hollie Levy, and Denise Kleinman, used to fly off to the Ashram, the popular fitness retreat in the California mountains, to hike, do yoga, eat organic food and detoxify. While they loved their time off—they have three husbands and seven kids among them, so stress levels are often high—it was exhausting to haul across the country just to detox. It was also expensive.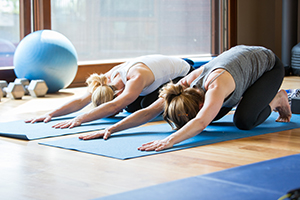 WEST COMES EAST
But rather than complain (and who would feel sympathy, really?), they decided to bring a little bit of the West Coast back East. Last year, the three women opened Groundsea Fitness, a wellness retreat in the Berkshires, a mere three hours from Manhattan.
"After numerous trips out West we realized the East Coast had nothing that could even compare," says Gaslow, a former teacher, and actress. "From that point we started building a team, finding a location close enough to NYC to make it accessible by car and putting together a program that met all our requirements."
They have succeeded. Groundsea has everything a workout fiend could want: Early morning yoga. Mid-morning hikes. Afternoon fitness classes. Late afternoon massages. Plus an Ovo-vegetarian meal plan, incorporating whole grains, beans, legumes, and seeds—along with a variety of essential proteins and fiber. Best of all there's caffeine, often verboten at many detox programs. A typical menu may include the following:
---
BREAKFAST
Sunshine Parfait
Utilizing local ingredients, and incorporating the color and vibrancy of breakfast fruits—in addition to the sustaining dietary fiber found in ancient grains like quinoa, this delicious parfait is chock-full of packed, long-sustaining fulfillment perfect for consumption before a long hike.
---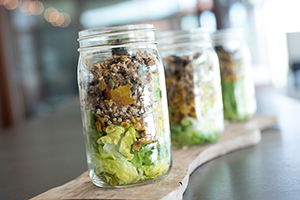 LUNCH
Artful Arugula Salad
This small-but-mighty salad packs vitamins and proteins in raw greens with the benefits of purple berry anti-oxidants, along with the long-understood properties of sesame tamari. Topped with a house-made veggie burger that combines sprouted red rice (increasing the properties of dietary fiber and reducing digestive impediments), and beets.
---
DINNER
White Bean Soulful Soup
Besides the inherent properties and proteins found in beans, white beans, in particular, when in combination with other carbohydrate sources, transform calories into energy instead of fat.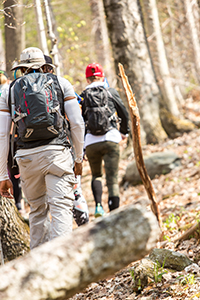 This simple but effective method of food combination ensures that calories are always consumed with purpose and implemented in our nutritional program so as to be most effective, and not only fulfilling. Using the byproducts of other vegetables prepared during the week, we crafted house-made flatbread crackers made entirely of vegetables and gluten-free flour. Garnished with local tomatoes, providing a nice acidic variant against the heartiness of the white bean, along with black sesame and local olive oil—this is a hearty, sustaining and nutritionally purposeful meal.
The average daily calories hover around 1500, which means you'll most likely lose weight, even if you don't do all the exercises. But don't worry: No one will beat you over the head with a stick of incense if you decide to chill out rather than work out. It's understandable why you might opt to kick back on the lawn, or by the pool: The retreat takes place in a gorgeous, rambling private home, smack in the middle of the woods. It's an ideal setting for getting in shape, or meditating, catching up on old reading. And if you think there aren't other benefits, guess again. "We came back from the trips so clearheaded and energized it makes us better parents and spouses," says Gaslow.
For more info about Groundsea, visit: groundseafitness.com.