ON THE BIG SCREEN
By Pat Collins

GHOST IN A SHELL
Not Yet Rated
Scarlet Johansson earned her action movie credentials as the Black Widow, in two Captain America and two Avenger blockbusters in addition to another hit Iron Man 2. She adds to her list of fearless characters the role of Major—a cyborg/human hybrid—who commands a counter-terrorist task force responsible for preventing a criminally dangerous hacker from destroying Hanka Robotics advancements in cyber technology. The sci-fi crime thriller is based on a popular Japanese manga (comic book). The casting of a Caucasian woman in a role associated with a Japanese man was criticized by many Asian Americans and other devoted fans of both the manga version and a 1995 Japanese anime (animated film) directed by Masamune Shirow. Responding to the criticism, Ms. Johansson released this response: "Diversity is important in Hollywood, and I would never want to feel I was playing a character that was offensive. Also having a franchise with a female protagonist driving it is a rare opportunity. I feel the enormous pressure of that controversy, the weight of such a big property on my shoulders." The issue, of course, has brought Ghost In The Shell additional media and public attention and that combined with a visually spectacular commercial shown during the Super Bowl could result in even higher than expected grosses at the box office. Full disclosure: A family member was involved in the production of the movie.
---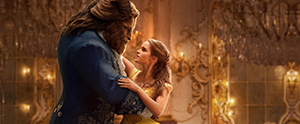 BEAUTY AND THE BEAST
Rated PG
A live adaptation of Disney's 1991 animated blockbuster with Emma Watson as Belle and Dan Stevens (of Downton Abbey fame) as the Beast will be shown in 3D, IMAX, and Real D 3D. Director Bill Condon who brought Chicago and Dreamgirls to the big screen assembled a Grade A cast: Audra McDonald, Kevin Kline, Stanley Tucci, Ian McKellen, Emma Thompson and Luke Evans as the pompous, egotistical suitor Gaston. "Be Our Guest" and "Something There," are among the memorable numbers written by Alan Menken, Tim Rice, and the late Howard Ashman. The score and title song were Oscar winners. The movie grossed close to 425 million worldwide. Will the 2017 version top that number? I predict it will.
---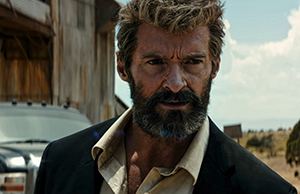 LOGAN
Rated R
The tenth film in the X-Men series is Hugh Jackman's last. Devoted Wolverine fans will see a somewhat different character than the one he played for 17 years. The year is 2029. The X-Men now fewer in number, have dispersed and Logan whose healing powers have diminished, takes on a double role as Professor Charles Xavier's (Patrick Stewart) protector and chauffeur. Another responsibility is his new paternal-like relationship with an on-the-run 'tween named Laura whose self-defense skills are similar to Logan's. Of course, there are sinister forces at work, but in addition to providing action and suspense, the film acknowledges the effect advancing age has on its protagonists. Professor Xavier's memory is failing, and Wolverine is no longer invincible. Hugh spent three hours every day for months getting in shape for his last installment. Ryan Reynolds has yet to convince Hugh to co-star in a Wolverine/Deadpool movie. Don't bet on Hugh saying "yes."
---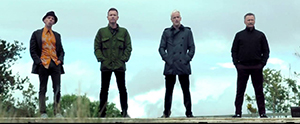 T2: TRAINSPOTTING
Rated R
A nearly two decades long grudge between the film's director Danny Boyle and its co-star Ewan McGregor is the main reason why a sequel to the 1996 film remained in limbo. The Boyle-McGregor estrangement began when Mr. Boyle gave Leonardo DiCaprio the starring role in The Beach—a role Mr. McGregor assumed would be his. In addition to Mr. McGregor, three other original cast members—Robert Carlyle (Begbie), Jonny Lee Miller (Simon/aka Sick Boy) and Ewen Bremner (Spud) reprise their roles. The characters now middle-aged reflect on their misspent youth in Edinburgh's drug underground. They are now "tourists in their own youth" as one of them observes. The film opened to positive and mixed reviews in London. The BBC critic commented, "it is not the roller coaster ride the first one was." How could it be?
---
FAMILY MOVIES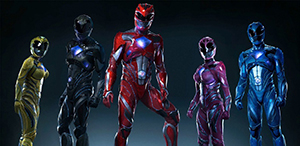 POWER RANGERS
Not Yet Rated
Five teenagers take on the witch Rita Repulsa to save the world in the third film in the series. Elizabeth Banks voices the 65 million years old villainous. Bryan Cranston provides the voice of the colorfully costumed superheroes' mentor.
---

THE BOSS BABY
Rated PG
DreamWorks' 3D computer animated comedy revolves around an aggressive, talkative baby dressed in a tiny suit and his seven-year-old brother Tim who pretends to like his obnoxious suitcase carrying sibling to keep on Mom and Dad's right side. That is Alec Baldwin's voice you hear as the titular baby. Miles Bakshi and Tobey Maguire respectively voice the young and older Tim. The movie is rated PG for what the MPAA describes as mild, rude humor.
---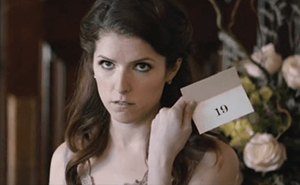 TABLE 19
Rated PG 13
Anna Kendrick, whose Up In The Air performance brought her an Oscar nomination is abruptly dumped by her lout of a boyfriend at his sister's wedding and sent to the Siberia of tables at the bridal dinner. There she bonds with other guests who are similarly mistreated by the bride and the waiters.
---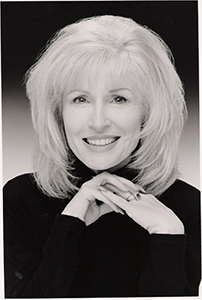 About Pat Collins
Pat Collins is a three-time Emmy award-winning film, theater and entertainment critic/reporter. Her outstanding media credits include WCBS-TV, Good Morning America and WWOR-TV. She is a contributor to CUNY-TV's Arts and The City program and the host of several Broadway specials including Kinky Boots On Broadway, Fiddler On The Roof: Back On Broadway, and The Road To The Tonys.