15 MINUTES WITH CHEF CHRIS SANTOS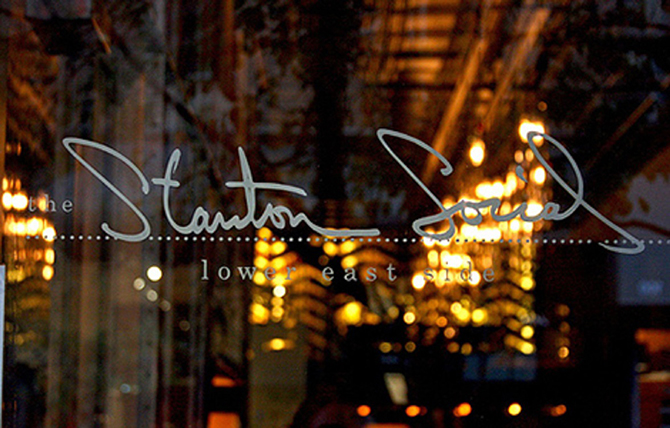 By Baruch Shemtov
Chef Chris Santos has made a name for himself around the country as the mastermind behind restaurants including The Stanton Social, Beauty & Essex, and Vandal. Santos has long advocated the concept of communal dining, and his new cookbook Share brings fresh culinary flare to dishes perfect for enjoying with family and friends.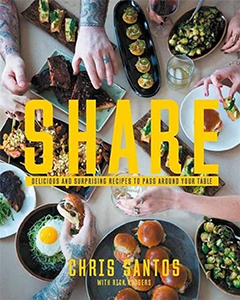 How have your restaurants changed New York's culinary landscape?
All of my restaurants are on the Lower East Side, which is not typically known as a culinary destination. It's been nice watching the neighborhood grow into just that—a culinary destination.
What's the unifying factor between your venues?
There are several things. Creating a menu of ingredient-driven fun whimsical share plates in an environment that is high energy and always with a foundation in warm, gracious hospitality.
What's the recipe for the perfect dining experience?
Good company is a huge part of it!
For the novice chef, what's the best way to get started?
Learn to be patient and take your time. Good food takes time.
What does your new book Share bring to the table?
Share brings eclectic, and varying recipes all selected so that any combination of them would work great together for a dinner party.
Why is sharing the ideal way to enjoy food?
You can have more variety and try a lot more dishes!
CHEF SANTOS' NEW YORK FAVORITES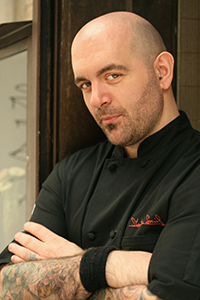 A Coffee…
El Rey has the best Mocha coffee ever.
A Gift…
John Varvatos, that's all I ever wear.
A Dinner…
Bowery Meat Company
Some Time Alone…
Enjoying the fantastic New York views from my apartment.
A Celebration…
All of my restaurants are great for celebrations!
---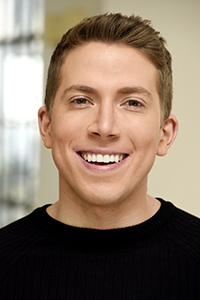 Baruch Shemtov is a New York-based television reporter. A graduate of Harvard College, Baruch has interviewed a long list of leaders and stars including Senator John McCain, Secretary of State Madeleine Albright, Prime Minister Gordon Brown, Tom Cruise, Ryan Seacrest, Yo-Yo Ma, and many more. Baruch grew up in the City and is passionate about everything the Big Apple has to offer. Visit Baruch Shemtov at baruch.tv.