SPRING AHEAD TO A YOUNGER YOU
By Daryn Mayer
As we spring forward to a new season, how do we turn back the clock on our appearance and reverse the signs of aging? The key to reversing the aging process can be found in advances in modern science and technology, and include both products and non-surgical procedures. Each has the ability to precisely stimulate our body's ability to regenerate and revitalize both our appearance and our wellbeing, inside as well as out.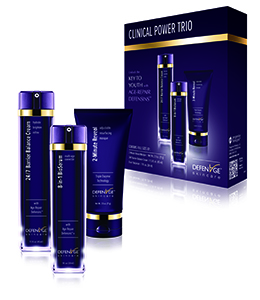 DefenAge®
FACING THE FACTS
Our faces can truly express our feelings and our age. Wrinkles, fine lines, sagging skin, redness, and brown spots can make us look older than we feel. While there are many treatments available to correct and reverse the signs of facial aging, until now none of their benefits were available in a bottle.
According to Dr. Vivian Bucay, a dermatologist practicing in San Antonio, DefenAge® is an innovative and proven skincare system that corrects up to sixteen visible signs of aging in just six weeks. Initial results can be seen after only one week.
"Utilizing the power of peptides and its exclusive ingredient, Age– Repair Defensins®, DefenAge® massages the body's own dormant master stem cells. These cells create new epidermis, which eventually becomes new skin. DefenAge® brightens and improves skin imperfections, smoothes the appearance of fine lines and wrinkles, and balances texture. This approach is absolutely revolutionary and utilizes our natural mechanism." Dr. Bucay continues, "Unlike other skincare products that distribute ingredients through the barrier layers of skin, DefenAge® is formulated to bring its powerful agents through the hair follicles located on our entire body. This ensures the most efficient and effective means for the body to create beautiful new skin, which creates a smoother, firmer, and more youthful appearance, inside and out."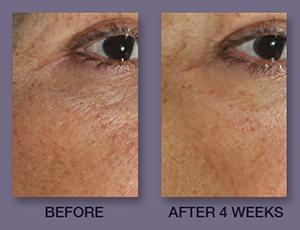 "While DefenAge® was originally developed to be used on the face, we have seen it do wonders to improve and firm the skin tone and texture on the neck, décolletage, and hands." Dr. Bucay concluded by saying, "DefenAge® is a breakthrough approach that addresses the signs of aging skin. I'm impressed with the improved appearance of the skin after using DefenAge® on myself, my patients, and on participants in a multi-center, double-blind, placebo-controlled study that we just completed."
For more information on DefenAge®, visit defenage.com; for Dr. Vivian Bucay, visit drvivianbucay.com.
YOUR BODY ONLY BETTER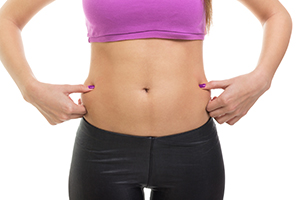 As we age, especially when we get past 35, it becomes more difficult to eliminate stubborn fat. You know, that belly pudge that won't budge, those saddlebags you just can't lose, and the excess upper arm bulge that's not arm candy.
According to Dr. Michele Green, a cosmetic dermatologist based in Manhattan, "saying goodbye to stubborn body fat can be easy with a 35-75 minute Coolsculpting® procedure done in my office on the Upper East Side."
Dr. Green continues, "CoolSculpting® is a non-invasive procedure that utilizes a controlled cooling technology and has been cleared by the FDA to eliminate fat cells. You can lose up to 25 percent of body fat and eliminate those stubborn bulges on your stomach, flanks, upper arms, thighs, and buttocks, all with no surgery or downtime. I have been using CoolSculpting® on my patients for years, and it's a safe and effective way to gently remove the soft fat that lies just below the skin without painful and intrusive surgery."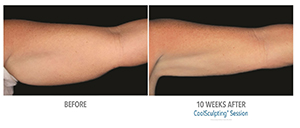 As a practicing dermatologist for over twenty years, Dr. Green is able to determine who is a good candidate for the CoolSculpting® procedure. Her technique is based on the anatomy of the body and its skin structure, which gives her the ability to treat those areas that will respond to the CoolSculpting® treatment most effectively. "It's effective technology has allowed me to revitalize my patients' bodies and their confidence. Unlike other treatments that target fat, CoolSculpting® takes the least amount of time and treatments to see the maximum results. After just one treatment, my patients notice their clothes fit loser, which makes them feel better. The results are proven and long-lasting".
For more information on Coolsculpting®, visit coolsculpting.com; for Dr. Michele Green, visit michelegreenmd.com.
HAIR FOR NOW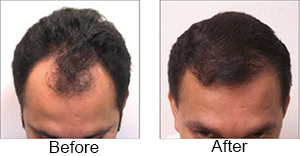 Hair loss on the scalp and brow can elicit a loss in confidence. We can affect our health with diet, exercise, and lifestyle. As we age, however, our body's ability to repair hair follicles and grow healthy new hair on its own diminishes.
According to Dr. Tim Neavin, a plastic surgeon and Medical Director of Artisan Hair Transplant Center in Beverly Hills, "While topical and oral medications like Rogaine and Propecia can be helpful in slowing down hair loss, PRP (Platelet Rich Plasma) injections are quickly becoming an effective way to actually repair damaged hair follicles without surgery. PRP utilizes your body's own blood platelets to repair damaged hair follicles and stimulate regrowth".
For those whose hair follicles are too badly damaged, Dr. Neavin recommends the NeoGraft™ process. "This minimally invasive hair restoration procedure utilizes suction-based FUE technology to gently extract hair follicles without any cutting or bleeding. The machine then harvests these follicles, which I'm then able to implant on the forehead or brow area precisely. This creates a very pleasing aesthetic result for each of my patients," says Dr. Neavin.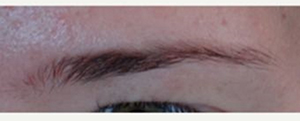 "Hair and eyebrow transplantation are safe and effective procedures that permanently restore beautiful hairlines and create fuller, more balanced eyebrows," adds Dr. Neavin.
Dr. Neavin cautions, "Stay away from plucking; it kills the hair follicles.
For more information on Artisan Hair Transplant Center and Dr. Neavin, visit artisianhairtransplant.com; for NeoGraft™, visit neograft.com.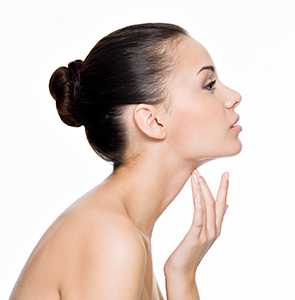 A KNIFELESS BREAST LIFT
Sagging breasts can be a drag, and even the best bra is only a temporary fix. As we age our breasts tend to droop and lose volume.
Gone are the days when a breast lift meant having to go undergo the scalpel. According to Dr. Barry DiBernardo, Board Certified Plastic Surgeon and Medical Director of New Jersey Plastic Surgery Associates, "ThermiTight® is an effective, non-surgical breast lift alternative."
ThermiTight® uses radio frequency (RF) energy to tighten and lift breast tissue up to two inches without visible scarring. The result, says Dr. DiBernardo is "a more perky and youthful looking bust line."
For more information on ThermiTight® , visit thermi.com; and for New Jersey Plastic Surgery Associates, visit newjerseyplasticsurgery.com.
---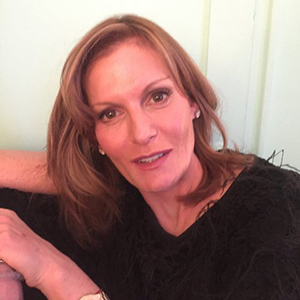 Daryn Mayer is a producer, marketing savant, journalist who has been a trendsetter in the lifestyle industry for many years. She has collaborated with outstanding media brands including Fox TV, Telepictures, NewsCorp, American Express Publishing, Hearst Media and many others. Founder of You Fortified™ (youfortified.com), Daryn provides a go-to destination and resource for the best of accessible and luxuriant lifestyle products and solution for living a fortifying lifestyle. If you would like Daryn to review your fitness class or studio for future consideration, please send an email to daryn@youfortified.com.