SPA SCENE: GEMVIE MEDISPA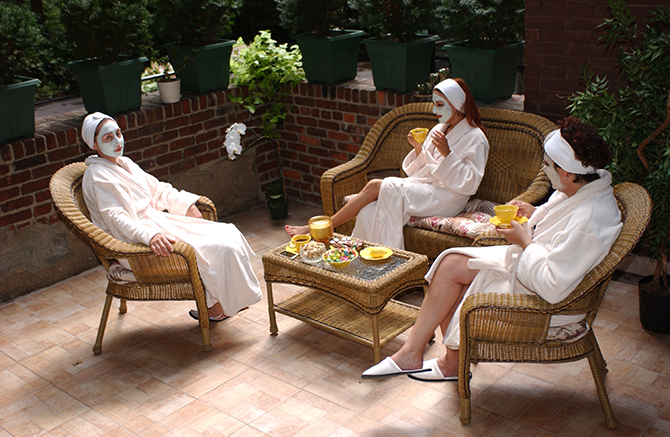 By Griffin Miller, Spa Editor
Somewhere on this third planet from the sun—the very sun that warms and ages us simultaneously—there is a magical potion that makes your skin glow, your acne or wrinkles (check one or both) disappear, and anything on your person that sags droops or simply annoys you. Correction: Nowhere on this planet does any such potion exist.
Granted, some of these beauty complaints can (presumably) be corrected through makeup, OTC creams, prescription serums, QVC gizmos or cosmetic surgery. Increasingly, though, 21st-century-ites who want to improve face and body aesthetics are turning to spas: short term for special events; ongoing for upkeep.
As for the seriously result-oriented, medical spas are the best option—and in Manhattan, one of the most respected (and impressive) is GemVie MediSpa. Here, specialized services with lasting effects require diligence, commitment and, at times, the ability to tolerate mild doses of stinging, itching, soreness, and downtime. Red-carpet fabulous is not for sissies.
While non-invasive regimens—facial peels, dermaplaning, microdermabrasion, microcurrent non-surgical facelifts, and other proven media-corrective measures—are instrumental in keeping us looking our best, not all medical spas offering these services are created equal. And big bells and whistles don't necessarily guarantee results.
AN EXTENSIVE SPA MENU
GemVie is unique in its relaxed yet comprehensive approach to what will and will not work for individual clients. According to spa director and esthetician Galina Morgovsky, not only are clients carefully vetted before undergoing a service ("What is your concern: wrinkles, discoloration, acne?"), once treatment begins, they are asked at different points how they feel (tightening, itching, etc.) on a one to 10 scale.
This approach proved a useful touchstone during my "Image I Peel the signature facelift" – a four-tiered, easy-on-delicate facial tissue treatment that promises immediate results and delivers. After my face was cleansed and prepped came the Facelift Solution, followed by an Anti-Oxidant Facial Enhancer, then a Resurfacing Masque and finally, the Vital C Hydrating Enzyme Masque. This cumulative method—no layers are removed until the end--allows for maximum saturation and a nice glow that lasts for several days. Really!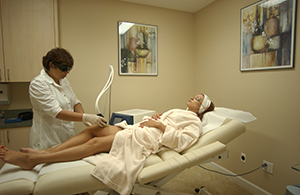 Other peels are more intense and only part of GemVie's extensive menu (check out their website—it's wonderfully diverse, including everything from waxing to massage to Botox and Juvederm).
One final note: GemVie's clientele are likely to be (or become) regulars, which is why the spa offers impressive multiple-treatment packages and frequent specials (an Intense Pulse Light Rejuvenation Treatment was recently reduced in price more than one-third).
As for the next big thing, Galina says that micro-needling promises to be the next big thing, which means that sometime soon, GemVie will be offering it to its clients. My advice? Stay tuned!
For more information GemVie MediSpa (24 East 36th Street), visit gemvie.com.
---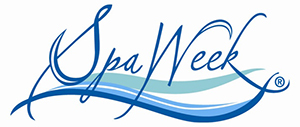 Spa Week
The Spring edition of Spa Week® is slated for April 17th through 23rd, and Manhattan is a major player with dozens of spas and wellness centers offering some of their most coveted services—normally running between $100 and $500—for a mere $50 each. For a list of participating spas, the treatments being offered, contact information for appointments and any more information on Spa Week, visit spaweek.com.