BIG SCREEN PREVIEWS
By Pat Collins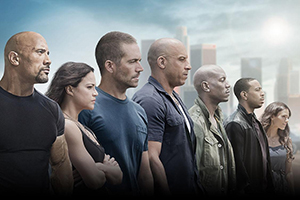 THE FATE OF THE FURIOUS
Rated PG 13
Gentlemen, start your engines. You too Michelle Rodriguez. The need for speed crew is back for an eighth installment and racing through the streets of New York City; Cleveland; Mŷvatn, Iceland: and Havana. A semi-retired Dominic (Vin Diesel) is recruited by an anarchistic criminal mastermind (Charlize Theron) known as "Cipher" whose name and nonexistent moral code would suit a Bond villain. Deckard (Jason Statham) and Luke (Dwayne Johnson) and the other pedal to the metal drivers join forces to rescue Dom and abort Cipher's mission which involves high-tech terrorism. The movie's producer Neil Moritz said the plot "marks a shift from heist films to a spy caper." Chris Bridges and Tyrese Gibson also return for more exceeding the speed limit action. New to the cast is Oscar, Emmy and Tony winner Helen Mirren. No, Dame Helen has not taken up street racing. She plays Decker and Owen Shaw's mother. Fast And Furious 7 was dedicated to Paul Walker who was killed driving his car in a 2013 collision before production on that sequel was completed. He was so enthusiastic about Furious 7 that he predicted an eighth installment would be given a green light. Vin his costar and a good friend later remarked "Furious 7 was for Paul. Furious 8 is from Paul."
---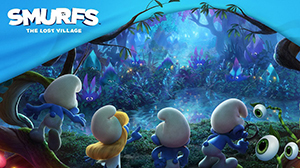 SMURFS: THE LOST VILLAGE
Rated PG
They are small and blue, and they live in mushroom-shaped houses. They are also a goldmine for Sony. The first movie, The Smurfs: A Christmas Carol grossed more than $560 million in 2011. In the new 3D computer-animated comedy the adventurous Smurfs—Brainy (Danny Pudi) Clumsy (Jack McBrayer of 000) Hefty (Joe Manganiello) and Smurfette (Demi Lovato) find a mysterious map which directs them to a lost village which they and their friends must locate before the villainous Gargamel (Rainn Wilson) does. Other stars contributing their voices are Julia Roberts (Smurfwillow) Michelle Rodriguez (Smurfstorm) and Mandy Patinkin (Papa Smurf). The movie's release date April 7th is well timed to entertain young audiences during spring break.
---
THE CIRCLE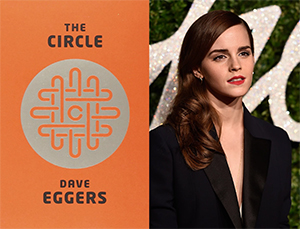 Not Yet Rated
The very busy Emma Watson, who is currently on the big screen in Beauty and the Beast stepped into the role of a new and naive employee of The Circle, a large tech, and social media company when Alicia Vikander dropped out due to a scheduling conflict shooting the next Bourne movie. As Ms. Watson's character Mae Holland rises in the ranks, she begins to contemplate the ethical repercussions of the company's probing into the private lives of those being watched as part of a Big Brother-like experiment. What started as a dream job turns into a nightmare as fellow staffers and the company's founder Eamon Bailey (Tom Hanks) question her loyalty. The film is based on Dave Eggers' bestselling novel and co-stars Patton Oswalt, Ellar Coltrane, the boy we watched grow up in Boyhood and the late Bill Paxton who tragically and unexpectedly passed away in February.
---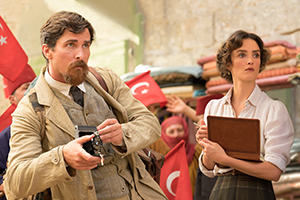 THE PROMISE
Rated PG 13
Multimillion dollar epics about love and war such as Dr. Zhivago are not as popular with movie goers as they once were. However, that fact did not deter the late billionaire and philanthropist Kirk Kerkorian from bankrolling the $100 million The Promise. He was passionate about bringing the real but little-known story of the Ottoman Empire's purging of its Armenian population to the big screen. The film set in 1914 at the start of World War I stars Oscar Issac, as Michael, a medical student of Armenian heritage and Christian Bale as Christopher, an ambitious AP reporter. Both are in love with Ana (Charlotte LeBon), an artist a long way from her home in Paris. The film received mixed reviews when it premiered at last fall's Toronto Film Festival. Most critics praised Mr. Isaac's and Mr. Bale's performances and the physical production but took issue with director Terry George's decision to devote more screen time to the love triangle rather than the Turks' genocidal war on the brave but outnumbered Armenian people. Mr. George chose James Cromwell for the role of U.S. Ambassador and Jean Reno as Commander of the French Navy. The Oscar-nominated Shoreh Aghdashloo who co-starred in Mr. George's excellent film Hotel Rwanda plays Michael's mother.
---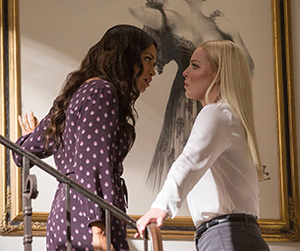 UNFORGETTABLE
Rated R
No boiled pet rabbits appear in director Denise Di Novi's tale of jealousy and revenge. "When love ends, madness begins" is the tagline in the coming attractions trailer for a thriller with a sort of Fatal Attraction-like plot. Tessa (Katherine Heigl), a vengeful, jealous, mentally unstable divorcee makes her ex-husband's and his new wife's life a suburban living hell with threats and creepy unannounced visits. One of her most vengeful acts is Tessa's attempt to frame wife # 2 (Rosario Dawson) for a murder she did commit. Geoff Stults plays Tessa's now fearful former spouse. Lily (Isabella Rice) is the young daughter from the broken marriage who lives with dad and her new stepmother. Ms. Heigl was not the movie maker's first choice. Kate Hudson and Kerry Washington turned down the psycho role. Probably a wise decision.
---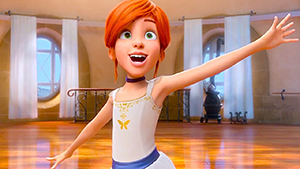 LEAP
Not Yet Rated
The 3D computer animated film which was released abroad with the title Ballerina is sure to please little girls, their mothers, and grandmothers. Elle Fanning voices the story's 11-year-old heroine, Felice—an orphan who escapes to the City of Light determined to pursue her dream and audition for the famous Paris Opera Ballet. Carly Rae Jepson provides the voice of Felice's mentor, a cleaning woman who in her youth was a ballerina.
---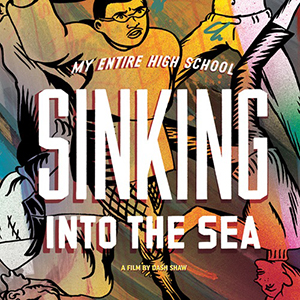 MY ENTIRE HIGH SCHOOL SINKING INTO THE SEA
Rated PG 13
In this hand-drawn animated comedy adventure two socially awkward sophomores Dash (voiced by Jason Schwartzman) and Assaf (voiced by Reggie Watts) who write for the Tides High School newspaper uncover evidence proving the school was built on an earthquake fault and will collapse under the weight of a new auditorium on the top floor. Of course their dire warnings go unheeded, and of course, disaster strikes. Dash, Assaf and a few others manage to escape and float out to sea where other perilous adventures await. One critic who reviewed the movie when it was screened at the Toronto Film Festival last fall described director Dash Shaw's unusual entry as The Poseidon Adventure meets Freaks and Geeks. The stellar voice cast members are Lena Dunham, Susan Sarandon, and Maya Rudolph.
---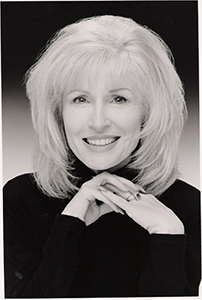 About Pat Collins
Pat Collins is a three-time Emmy award-winning film, theater and entertainment critic/reporter. Her outstanding media credits include WCBS-TV, Good Morning America and WWOR-TV. She is a contributor to CUNY-TV's Arts and The City program and the host of several Broadway specials including Kinky Boots On Broadway, Fiddler On The Roof: Back On Broadway, and The Road To The Tonys.