PAT COLLINS' PICKS OF HOME ENTERTAINMENT RELEASES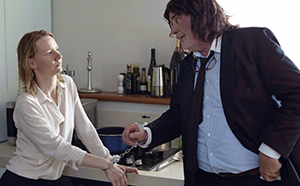 TONI ERDMAN
Rated R
Remember to prepare a few snacks if you intend to watch the long German/Austrian film which was nominated for but did not win the Oscar for best foreign language film. That award went to Iran's entry The Salesman. The central character in director/writer Maren Ade's dramedy is a divorced music teacher and a practical joker who creates an alter ego to reconnect with his estranged daughter. Jack Nicholson was an early fan of the movie and convinced Paramount to make an English language version with him in the starring role. It probably did not take long to convince the studio's execs to greenlight that project. Mr. Nicholson could add a fourth Oscar to his collection playing another unpredictable protagonist. Kristen Wiig joined the cast as a successful business woman who moves from her hometown in Germany to Bucharest to be far away from dad.
---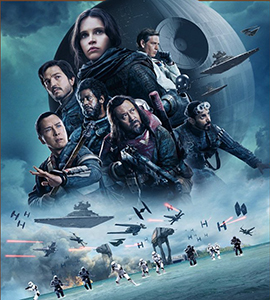 ROGUE ONE: A STAR WARS STORY
Rated PG 13
The film which attracted devoted grown up and young fans of George Lucas' first installment Star Wars: Episode IV: A New Hope was budgeted at $200 million and grossed more than a billion dollars at the global box office. Events in this stand-alone movie take place prior to those which unfolded in Mr. Lucas' 1977 unexpected hit. Felicity Jones, Diego Luna, Riz Ahmed, Mads Mikkelsen and Forest Whitaker are the key cast members in director Gareth Edwards' international blockbuster.
---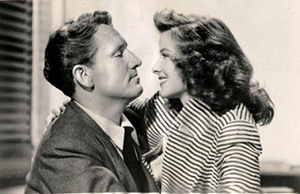 WOMAN OF THE YEAR
The Katharine Hepburn-Spencer Tracy 1942 classic directed by George Stevens is now available on Blu-Ray. It is the first of nine films the two legends made together. She is Tess Harding a renowned feminist, political commentator, and journalist. Mr. Tracy's character Sam Craig is the down-to-earth sportswriter she marries. Ring Lardner wrote the screenplay, and George Stevens directed the opposites-attract comedy which the late respected and adored Robert Osbourne described as an "essential."
---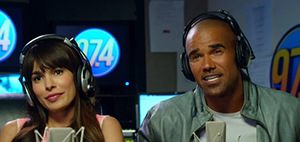 BOUNCE BACK
Rated PG 13
Hepburn and Tracy's Adam's Rib may have been the inspiration for director Youssef Delara's indie romantic comedy. Shemar Moore, the former host of Soul Train and Criminal Minds cast member Nadine Velazquez, are battling experts on the subject of personal relationships. He plays Matthew Taylor, the handsome author of a bestseller about reinventing oneself. Nadine as Kristin Peralta publicly denounces him as a fraud on a network talk show. Their on-air verbal confrontations eventually lead to a truce between the unlucky in love Kristin and the divorced Matthew. You probably have guessed how the movie ends.
---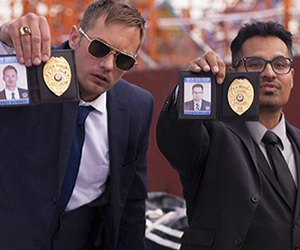 WAR ON EVERYONE
Rated R
Albuquerque New Mexico, the home of Bryan Cranston's fictional meth dealer/chemistry teacher Walter White and the location for some of the violent scenes in No Country For Old Men is also the setting for Irish director John Michael McDonagh's black comedy about two corrupt cops. Bigoted and hot-tempered Terry Monroe (Alexander Skarsgard) and his less volatile partner Bob Bolano (Michael Pena) get wind of a million dollar robbery. Do they report this important information to police Chief Gerry Stanton (Paul Reiser)? No, but they do hatch an ill-considered plan to interrupt the heist, shoot the perpetrators and make off with the money. Not all goes according to plan, and a mob boss suspects Terry and Bob of stealing the loot. Earlier in the movie, Terry is asked why he went into law enforcement. His answer: "You can shoot people for no reason." He failed to take into account members of the criminal underworld who shoot people for many reasons- revenge being one of them. The movie scored a less than impressive 54 percent among critics according to Rotten Tomatoes.
---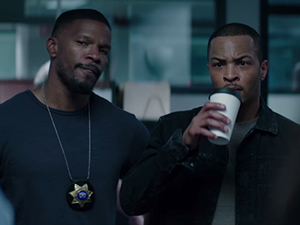 SLEEPLESS
Rated R
The snooze of a movie with Jamie Foxx and T. I. as corrupt cops who run afoul of the mob was widely ignored by filmgoers and panned by most reviewers. It scored an embarrassing 19 percent on Rotten Tomatoes' tomameter and grossed approximately $25 million. Will someone on the left coast please send Mr. Foxx a script worthy of his extraordinary talent?
---
OSCAR WINNERS/NOMINATED MOVIES ON HOME VIDEO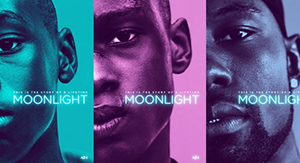 MOONLIGHT
This breathtaking indie film which won the Academy Award under dramatic and unusual circumstances is available on DVD, Blu-Ray, Amazon video, and iTunes. Mahershala Ali took home the best supporting Oscar for his unforgettable performance. Director Barry Jenkin's film also dominated the Indie Spirit Awards winning top honors in the best film, director, screenplay, and three other categories.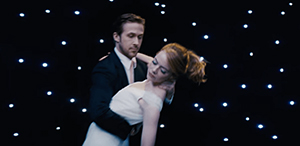 LA LA LAND
The film that brought Emma Stone and its director Damien Chazelle Oscars but lost the big prize can now be viewed on Amazon and iTunes April 11th and on DVD and Blu-Ray April 25th.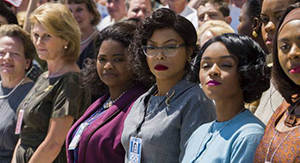 HIDDEN FIGURES
The Oscar-nominated movie which in my opinion has the best ensemble cast of 2016 is also a significant commercial success. Made for a modest $25 million, the film brought in more than $200 million at the box office.

Other nominated films available on home video are Arrival, Fences, Hacksaw Ridge, Hell or High Water, Lion and, Manchester By the Sea.