NYC'S SPRING MUSEUM ROUNDUP
By Clint Brownfield
We all know that New York City is the cultural capital off the world, and one of the biggest reasons for this distinction is the incredible number of museums of every size and description that are dotted throughout the city. They not only provide us with treasure troves of enrichment via their collections but also draw visitors from all over the globe—enriching our city monetarily as well. All the museums listed below contain permanent collections that attract millions of visitors each year, but they also mount special exhibitions throughout the year—usually at no extra charge to the price of general admission. Here we provide a glimpse into some of the dazzling special exhibitions running this spring and summer. Check the museums' websites for more information about the exhibits, hours and costs for admission. Let the culture begin!
---
THE METROPOLITAN MUSEUM OF ART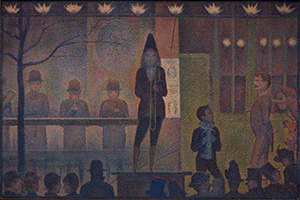 The Met greeted 7 million visitors last year who thronged to view the permanent collections and to attend special exhibitions that are offered throughout the year. The museum attracts more visitors each year than the Statue of Liberty and Empire State Building combined. Info: 1000 5th Avenue at 82nd Street; metmuseum.org.
Seurat's Circus Sideshow
Through: May 29, 2017
Which takes as its focus one of The Met's most captivating masterpieces, this thematic exhibition affords a unique context for appreciating the heritage and allure of Circus Sideshow (Parade de Cirque), painted in 1887–88 by Georges Seurat (1859–1891). Anchored by a remarkable group of related works by Seurat that fully illuminates the lineage of the motif in his inimitable conté crayon drawings, the presentation explores the fascination the sideshow subject held for other artists in the nineteenth century, ranging from the great caricaturist Honoré Daumier at mid-century to the young Pablo Picasso at the fin de siècle.
---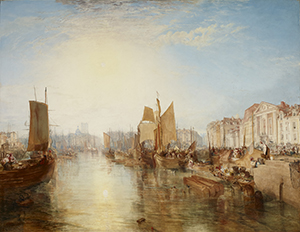 Photo by Michael Bodycomb
THE FRICK COLLECTION
Perhaps the best example of a classic home that also is a museum is The Frick Collection, which is housed in the mansion Henry Clay Frick built 1913-1914. It's rich permanent collection, as per Mr. Clay's will cannot be removed from the building. But, works from around the world can certainly be brought in to temporarily boost the permanent collection and provide more material for spectacular special shows. Info: 5th Avenue and 70th Street; frick.org.
Turner's Modern and Ancient Ports: Passages through Time
Through: May 14, 2017
Joseph Mallord William Turner (1775–1851), nineteenth-century Britain's greatest land- and seascape artist, depicted ports throughout his career, both in monumental oil paintings and in watercolors. An insatiable traveler and an artist with a deep fascination with light, topography, and local traditions, as well as with classical antiquity, Turner brought an innovative approach to the depiction of both modern and ancient ports. Turner's Modern and Ancient Ports: Passages through Time, a major exhibition that brings together some thirty-five works from the 1810s through the late 1830s in oil, watercolor, and graphite that capture contemporary cities in England, France, and Germany, as well as imagined scenes set in the ancient world. It unites for the first time the museum's two paintings of Dieppe and Cologne with a closely related, yet unfinished, work from Tate Britain that depicts the modern harbor of Brest.
---
AMERICAN MUSEUM OF NATURAL HISTORY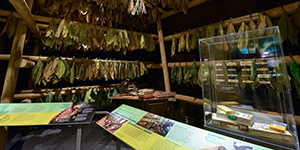 This staple on the New York cultural scene dates back to the late 1860s and is today one of the largest museums in the world—greeting around 5 million visitors of all ages each year. Say hello to the statue of Theodore Roosevelt as you mount the impressive steps up to the front entrance—his father was one if the museum's founders. Info: Central Park West at 79th Street; amnh.org.
¡Cuba!
Through: August 13, 2017
This major comprehensive special exhibition takes visitors inside the Cuban experience. Meet its people, explore its landscapes and encounter its rare and unusual species—and come away with new perspectives on this intriguing country so close to our shores. And yes, there are some snazzy vintage 1950s cars on view.
Mummies
Through: January 7, 2018
This special show offers an up-close look at one of the largest collections of mummies housed in North America. From ancient Egypt to pre-Columbian Peru, the exhibition explores the intersection between societies, their environment, and the preparations they made for their dead. With the aid of modern techniques like high-resolution CT scans and forensically reconstructed sculptures, visitors to Mummies will glimpse people from centuries ago and learn how contemporary scientists have gleaned amazing details about their ages, practices, and even their causes of death.
---
NEW-YORK HISTORICAL SOCIETY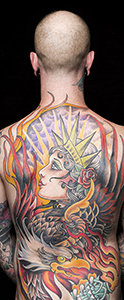 Photo by Dale Mall
The New-York Historical Society is the second oldest museum in America and is our country's oldest historical society. It continues today in its imposing building on Central Park West, just across from the park providing visitors an unparalleled glimpse into our beloved city via its permanent collection and special exhibits. Info: 170 Central Park West at 77th Street; nyhistory.org
Tattooed New York
Through: April 30, 2017
This fascinating and illuminating exhibition explores the history of tattoos in New York—from being fashionable among the social elite in the 18th and 19th centuries on through the history of body art and its resurgence in popularity today. Temporary tattoos are available onsite in case you'd like to see how one might look in real life.
Saving Washington
Through: July 30, 2017
This is the inaugural exhibition in the new Joyce B. Cowin Women's History Gallery. Showcasing the contributions of First Lady Dolley Madison and her female contemporaries to the fledgling democracy of early America as an example of how women's critical but often behind-the-scenes work gave rise to the nation's capital as a beacon for the world, it upends the familiar narrative of our American founding as a power struggle among men. The exhibition opened on International Women's Day, March 8, 2017 and remains on view through July 30, 2017 The groundbreaking exhibition illustrates the mission of the Center for Women's History: to reveal the often-overlooked stories of women who shaped American history.
---
WHITNEY MUSEUM OF AMERICAN ART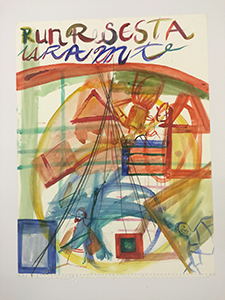 Courtesy of the artist and Bridget Donahue
The museum commonly just called The Whitney by New Yorkers, made U.S. art history in January of 2015 when it moved to its new headquarters--designed by world-renowned architect Renzo Piano. It's located just at the downtown entrance to the High Line Park, which is also a much beloved addition to the New York cultural scene. Info: 99 Gansevoort Street, West Village/Meatpacking District; whitney.org.
The 2017 Whitney Biennial
Through: June 11, 2017
This is the first of the Whitney's famed biennials to be housed in the new 200,000-square-foot building and promises to be the most well attended in the museum's history. The 2017 Whitney Biennial, the seventy-eighth installment of the longest-running survey of American art, arrives at a time rife with racial tensions, economic inequities, and polarizing politics. Throughout the exhibition, artists challenge us to consider how these realities affect our senses of self and community. The Biennial features sixty-three individuals and collectives whose work takes a wide variety of forms, from painting and installation to activism and video game design.
If you want to be up-to-date when it comes to the contemporary art scene in America today—this is the place to be!
---
BROOKLYN MUSEUM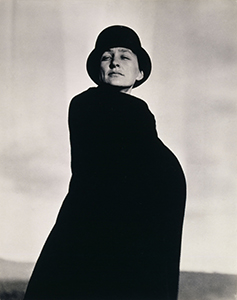 If you think the new Whitney building is impressive at 200,000-square feet, then plan a visit to the Brooklyn Museum. It weighs in at 560,000 dazzling beaux-arts square feet. It's original architecture was by the noted firm of McKim Mead and White and sculptural details were the creation of Daniel Chester French, sculptor of the statue of Abraham Lincoln, which is the centerpiece of his eponymous memorial in Washington, D. C. Info: 200 Eastern Parkway; brooklynmuseum.org.
Georgia O'Keeffe: Living Modern
Through: July 23, 2017
Do not miss this exhibit! If you're lucky enough to live in Brooklyn these days, then just amble on over to the museum. If you don't, then make a special trip and plan to stay awhile—not only to see the Georgia O'Keeffe exhibit but to view one of the most comprehensive collections in any museum in the world.
Georgia O'Keeffe: Living Modern takes a new look at how the renowned modernist artist proclaimed her progressive, independent lifestyle through a self-crafted public persona—including her clothing and the way she posed for the camera. The exhibition expands our understanding of O'Keeffe by focusing on her wardrobe, shown for the first time alongside key paintings and photographs. It confirms and explores her determination to be in charge of how the world understood her identity and artistic values.
In addition to selected paintings and items of clothing, the exhibition presents photographs of O'Keeffe and her homes by Alfred Stieglitz, Ansel Adams, Annie Leibovitz, Philippe Halsman, Yousuf Karsh, Cecil Beaton, Andy Warhol, Bruce Weber, Todd Webb, and others. It also includes works that entered the Brooklyn collection following O'Keeffe's first-ever museum exhibition—held at the Brooklyn Museum in 1927. Go to this exhibit!