STEP RIGHT UP! STEP RIGHT UP!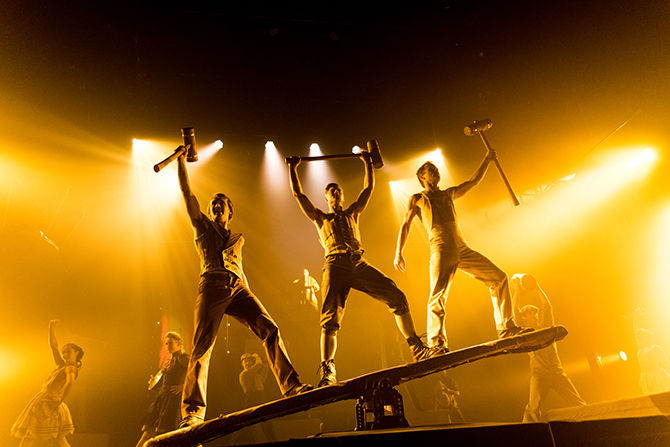 By Patricia Canole
Welcome to the world of CIRCUS 1903—The Golden Age of Circus; it's the circus reimagined and a show for all ages! In this world premiere event that takes place Wednesday, April 5th through Sunday, April 16th, producers of the world's biggest magic show, The Illusionists, have teamed up with the award-winning puppeteers from War Horse. CIRCUS 1903—The Golden Age of Circus presents a thrilling turn-of-the-century circus spectacular, that has all the thrills, and daredevil entertainment one would expect from the circus—with an exciting new twist. The vintage circus combines the daring sensibilities of Cirque du Soleil with the Broadway puppetry production of War Horse.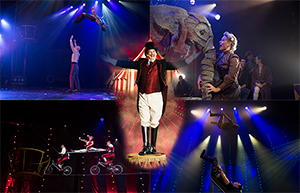 Experience over two hours of edge-of-your-seat entertainment with an incredible cast of the most unique, spellbinding and dangerous circus acts from all four corners of the globe. Sensational puppetry puts elephants back in the ring as never seen before while Ringmaster Willy Whipsnade takes you on a mesmerizing journey through the magic of the circus.
As the show's producers explained it's a unique family entertainment—and we want to keep it fresh so that circus-lovers will come back and see it again and again—just like the circus of years ago!
From astonishing acrobatics and awe-inspiring aerialists to heart-stopping high-wire feats, you won't want to miss this thrilling, brand new show!
CIRCUS 1903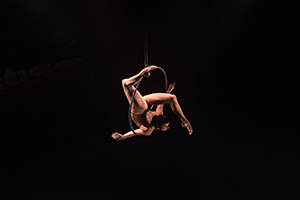 The Golden Age of Circus at The Theater at Madison Square Garden
is scheduled for the following dates and times.
For tickets, visit circus1903.com.
April 5th at 7:00 PM
April 6th at 7:00 PM
April 7th at 7:00 PM
April 8th at 11:00 AM, 3:00 PM and 7:00 PM
April 9th at 1:00 PM and 6:00 PM
April 12th at 7:00 PM
April 13th at 7:00 PM
April 14th at 7:00 PM
April 15th at 11:00 AM, 3:00 PM and 7:00 PM
April 16th at 1:00 PM and 6:00 PM