HOWE CAVERNS: A PLACE TO DISCOVER (AGAIN)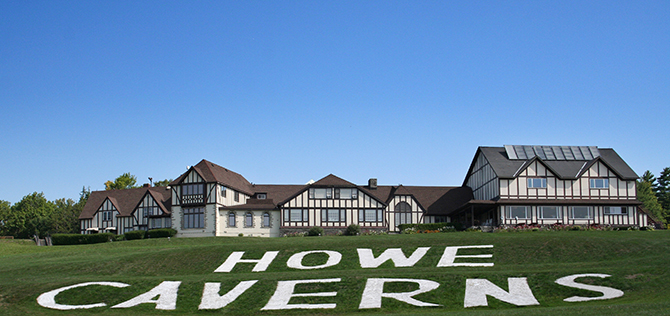 By Thomas Joseph
Howe Caverns has been keeping adventure and exploration alive for 175 years. According to history, it was discovered May 22, 1842 by farmer, adventurer and entrepreneur Lester Howe, or was it?
Howe had heard reports dating back to the 1700s of a mysterious "Blowing Rock" in the area—a strange rocky ledge from which a cool breeze of air emanated, but the location of the cave entrance had been lost to history. On many hot summer days Howe noticed his cows pastured in this same spot, not on his land, but land owned by neighbor and friend, Henry Wetsel. When Howe approached his herd, he began to notice the temperature getting cooler. Howe had found the mysterious "Blowing Rock" and gave credit, in particular, to a cow named "Millicent" for helping with the discovery. Howe then entered the cave with his neighbor and the pair discovered the living, limestone cavern, carved by an underground river over the course of millions of years, 15 stories below the earth's surface.
In the 19th century Howe Caverns was described as one of the most "remarkable curiosities" in the U.S. It is now the second most visited natural attraction in New York, just behind Niagara Falls. It continues to enthrall visitors of all ages with cave tour adventures, the HC Mining Company and Howe High Adventure Park.
For more information on Howe Caverns, visit howecaverns.com.