THE NEW AESTHETICS FOR 2017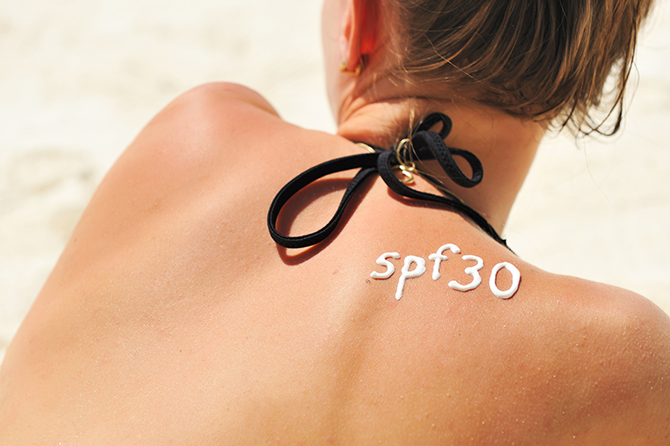 By Dr. Doris Day
We all want to look our best at every age. This doesn't mean you have to do expensive procedures or go under the knife, but it does mean you have to make an effort to ensure you at the very least don't accelerate the aging process. There are, of course, the rare few of us who won the genetic lottery and who can drink, smoke, stress, eat lots of sugar, be in the sun all day long and still age beautifully. But for the rest of us, unless you've lived in a dark room all your life without any emotions your entire life, chances are the exposure to ultraviolet rays, stress and other lifestyle choices are aging you beyond your years.
LOOKING YOUNG & NATURAL
Fortunately, there are ways to reverse at least some of the damage while still looking natural. If you've been thinking about trying a rejuvenation treatment but don't want to go under the knife, this could be your year as there are now outstanding non-surgical approaches that incorporate a philosophy of aging that is natural and holistic as it utilizes the best of the treatments available for you to age successfully.
There is an immense difference between surgical and non-surgical approaches, and in the past, there was very little to be done without surgery. This meant reaching a certain age or amount of sinking, sagging or wrinkling and then have an operation to lift, re-drape and tighten. This made people look smoother and less wrinkled; it often didn't make them look younger because what was still missing was volume. Fat transfer helped but was not always reliable or lasting and ultimately looked, well, fat. Surgery is sometimes still the best option to improve heavy eyelids or jowls and when done well looks natural and beautiful, but the non-surgical approach is gaining momentum and in some cases is helping to avoid the need for surgery altogether.
The fact is we're barely in the teenage years of non-surgical aesthetics. In the U.S. Botox Cosmetic was FDA approved in 2002, and while animal-based collagen was approved in 1981, the first, longer-lasting and more natural hyaluronic acid filler was only approved in 2003. With the advent of the newer aesthetic non-surgical tools, dermatologists more and more became the go-to experts in rejuvenation and began to reset the pathway of enhancing and maintaining beauty. It's been a rocky road at times and one where we have had to learn to both assess and reassess the physical process of aging, as well the best ways to apply the ever-expanding palette of rejuvenation tools to reach those goals without looking unnatural or that dreaded word "done." The growth has been exponential year after year, and the results are more and more beautiful. Here's what we've learned:
SUBTLE & DRAMATIC
The new paradigm is to do smaller procedures as appropriate at a younger age to avoid falling behind rather than having to catch up once a threshold of signs of aging is crossed. The results are beautiful and natural and every decade becomes your best. Of course, with time we all look older, but older is no longer synonymous with less beautiful. Older now means 50 is the new 50, and 80 is the new 80! In a life well lived and our bodies well cared for every age becomes our best and most beautiful because beauty is ultimately a feeling and projection as much as it is anything we see on the surface.
Doing nothing is doing something: For those who say they want to age gracefully I would only point out that there's a difference between aging gracefully and aging helplessly. Science has come a long way, and the art and science of rejuvenation aim to restore not distort a naturally younger you. Only about 10 percent of how your skin ages are genetics, so most of what you see is a matter not of natural aging but a reflection of years—even decades of excess sun exposure, along with other toxins such as smoking, stress, pollution and more. Many of the treatments, especially the fractional resurfacing lasers restore the skin and reverse at least some of the damage. They make the skin look younger and better because they make the skin healthier and this has the bonus of also reducing the risk of skin cancer.
The artistic eye and skill of the aesthetic physician who no longer chases lines and wrinkles, understands your unique beauty and how to celebrate and enhance it. It often means starting younger and doing just a little at a time--and it's as far removed as possible from the early and sadly too often still present days of pushing each to its limit. Think frozen look, big lips, big cheeks, where each product or device is used with little understanding, coordination or thought of the actual final aesthetics.
The modern age of non-surgical aesthetics is a study of both science and art: the science of aging and each product and device used, and the art of the treatment starting with understanding each person as a unique individual and creating balance and harmony and making sure you always look like the best. That's the art of the science, and it's a precise definition of the modern facelift.
Skin Care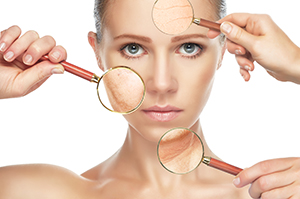 From as young as possible, get yourself into the habit of a great skin care routine of cleansing, exfoliating on a regular basis, hydration and sunscreen every day all year round. As you reach your 20's consider adding in antioxidants like retinol, vitamin C, niacin-amide, peptides and others. As you reach your 40's you may need to pay more attention to moisturizing as your skin gets drier with age, and you may need to ramp up the antioxidants. Of course, the necessity of sunscreen is essential at every age, and it's never too early, or too late to start using it on a regular basis.
Start Young
The idea here is to not fall behind so you won't need to have to catch up. This doesn't mean doing Botox at 15 or 20; it means seeing your dermatologist for a great skin care regimen and to learn about options to take small steps over time to always look your very best and to age successfully. We now often use a combination of devices as well as neuromodulators and fillers to achieve these results. In your 20's it may be chemical peels, microdermabrasion or the Clear and Brilliant laser. During your 30's you may graduate to a fractional laser. While in your 40's or 50's and beyond, you may need a fractional CO2 laser along with fillers and neuromodulators or tightening devices such as ones using ultrasound energy or radiofrequency with or without micro needling. The beauty of these treatments is they are subtly dramatic, and they give beautiful results over time.
---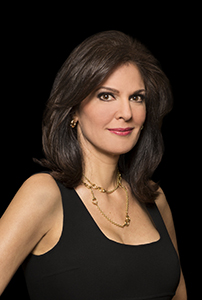 Dr. Day, a dermatologist, is affiliated with NYU Langone Hospital.