GET FIT WITH MOTHER NATURE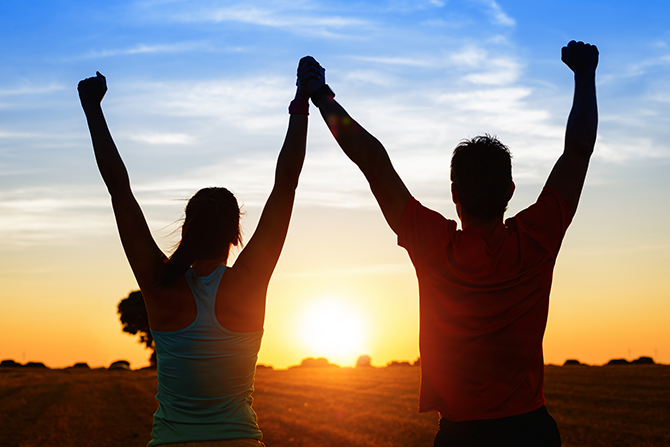 By Daryn Mayer
The sun is shining, and spring is in the air. It's the perfect time to take a break from the gym and workout with Mother Nature. According to fitness trainer and outdoor workout specialist, Joseph Sinagoga, "exercising outdoors has many physical and psychological benefits that you just can't get in a gym or an exercise class." Sinagoga continues, "Unlike a stationary piece of gym equipment, there is no repetition outdoors, and its constantly changing surface can help strengthen your connective tissue. Instead of staring at a screen, you can see the beauty that nature has to offer."
Sinagoga emphasizes that the out-of-doors can help you become more fit. "Headwinds and uneven surfaces make your body work harder, which helps you to burn more calories." Finally, exercising outdoors in groups can increase motivation and enjoyment. Here, some of the top outdoor workout classes that will get you in shape the way Mother Nature intended.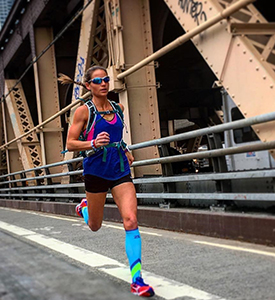 RUNNING
Every Thursday you can literally hit the road and run outdoors with the Mile High Run Club (MHRC) at the East River Track located on East 6th Street and the FDR. You can train with John Henwood, the Olympic runner and a world record holder in the master's mile distance run for those age forty plus. Students meet at Mile High's NoHo location at 28 East 4th Street. Whether you are just out for a run and fun or training for the Brooklyn Half, MHRC offers one-on-one training, personalized coaching, a unique eight- week half-marathon training program, as well as running events.Running in an outdoor group setting provides additional motivation, accountability, and socialization. Locker rooms with showers are available. Prices range from $22 for a single group run to $399 for an 8-week training program.
For more information on Mile High Run Club, visit milehighrunclub.com.
---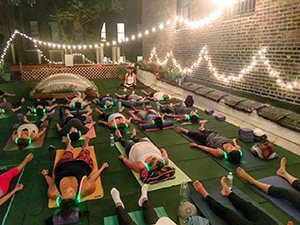 YOGA
With its private rooftop, complete with twinkle lights, Yo Yoga! hosts regular outdoor classes which recently began as temperatures reached 70 degrees. Practicing yoga outdoors can benefit both the mind and body. Breathing in fresh air (which is a relative term in NYC!) after sitting in an office all day can help us flush the toxins out of our lungs and connect to that steady, deep yoga breath. Being outdoors also makes us feel more expansive and open, encouraging us to move more freely. Additionally, the outdoor space is slightly uneven, so it helps to increase our focus on balance, which assists with muscle building. Single classes start at $22. New students can purchase an unlimited series for $65.
For more information on Yo Yoga!, visit yoyoganyc.com
---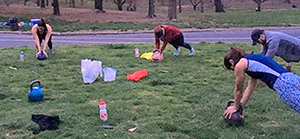 FITNESS
Specializing in outdoor fitness all year round BODIESYNERGY—the no-equipment-necessary boot camp—challenges participants at every level. Each class keeps you on the move through Brooklyn's beautiful Prospect Park. BODIESYNERGY fitness provides a compelling and challenging opportunity to achieve your fitness goals in a serene and natural environment. Classes are held daily Monday through Saturday. A single class is only $20, and they offer a special price for Spring: $75 for five workout sessions.
For more information on BODIESYNERGY, visit bodiesynergy.com.
---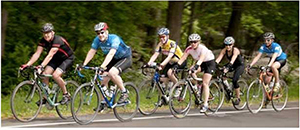 CYCLING
Founded in 1936, the New York Cycle Club (NYCC) is the largest in the city. It offers its 2,000+ members rides at all pace levels, which are classified according to skill level and cruising speed:
• A-Fast, with pace line skills required
• B-Moderate
• C-Gentle (an excellent introduction to the club)
The NYCC provides riders with a test so they can assess their fitness level, which helps keep the rides safe and fun for everyone. In addition to riding in the city, the NYCC offers friendly group rides every weekend and some weekdays to suburban destinations throughout the metropolitan area.
For more information on New York Cycle Club, visit nycc.org.
---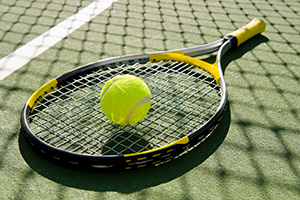 TENNIS
The Central Park Tennis Center (located on Central Park Drive at 96th Street) features 30 newly reconditioned courts. The season at this iconic location begins in April and runs through November. Adult and junior programs are available, and each is led by a certified instructor. Their landmark Tennis House features a Pro-Shop with on-site racquet stringing, a snack bar with a spacious outdoor veranda, and locker rooms. Central Park Tennis offers private and semi-private lessons for players of all ages and levels. Their adult group clinics and cardio tennis programs are especially fun and challenging. Whether you're a seasoned player, new to the sport, or want to get back to the game you love, their certified instructors will take you to the next level. Program durations are either one or two hours, and prices for six-week programs range from $225 to $840.
For more information on Central Park Tennis Center, visit centralparktennis.com.
---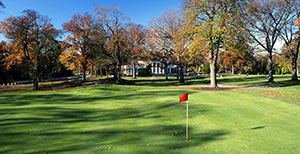 GOLF
Is there a better way to enjoy Mother Nature than by walking outside with a mashie, a niblick, and a spoon in your bag? Golf NYC operates five of the finest golf courses in New York City:



• Douglaston Golf Course, located in Queens, offers a country club experience at a fraction of the cost.
• Forest Park Golf Course, is also located in Queens, and features a beautiful tree-lined course that was judged to be the best golf course in New York City by Golf Guides USA.
• Flushing Meadows Golf Center has a beautiful 18-hole "Pitch & Putt " course that caters to golfers of all levels, and has the distinction of being the only fully-lighted course in NYC.
• Kissena Golf Course features a lovely Pro Shop and snack bar and beautiful surroundings.
• Van Cortlandt Golf Course is America's oldest public course. It has been redesigned recently by Stephen Kay, one of the finest golf course architects in the Northeast. It specializes in full-service golf outings and catered events.
Green fees range from $18 to $51 for eighteen holes, and groups and private classes are available.
For more information on Golf NYC, visit golfnyc.com.