ENTREPRENEUR'S CORNER
By Lori Simmons Zelenko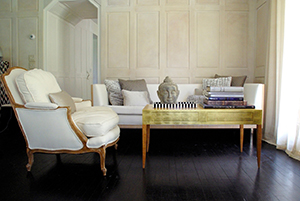 For York Street Studio it's always about perfect proportions, a graceful balance of style that integrates modern flair with classic lines whether space is a library made luxurious with leather walls or a kitchen updated with new cabinetry and decorative hardware. YSS offers design solutions both luxe and practical.
Steering the aesthetic of YSS's interiors with perfect vision, Linda Zelenko, owner of this exceptional design studio, began her career as a shoe designer, one of the few genuinely understanding the properties of leather, working with Charles Jourdan in France to learn the actual value of artistry.
ALL THE WAY
York Street Studio collaborates with a host of decorators and architects from top tier firms like New York City-based S.R. Gambrel, Inc. to Richard Beard Architects in San Francisco and Tichenor & Thorp in Los Angeles—as well as up and coming designers here and around the world. York Street's bespoke craftsmanship appears in the commercial sphere as well: their craftsmanship enhances the Smythson leather goods store on Madison Avenue and also at the World Trade Center location.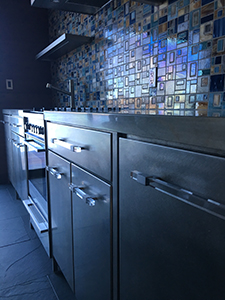 Founded originally in the late 1980s by Stephen Piscuskas, Linda Zelenko's late husband, whose design sensibility and exceptionally skilled craftsmanship were a vital force in shaping the studio, YSS began with a focus on furniture, cabinetry and woodworking with an unusual eye for scale and proportion. Under Linda Zelenko's guidance, the firm has evolved into an atelier fueled by artisan talent, rare in this technological age.
When custom furniture is designed and an interior collaboration begun, the architectural detail of the space is considered: The flow of the apartment, the lifestyle of the client. Also taken into consideration is how they utilize the space. All these factors carry weight in deciding whether how York Street Studio grasps and designs what is just right for the client's environment. Is the client entertaining a great deal or seeking a quiet library as a sanctuary? For the socially-focused customer, a "gorgeous" formal dining room table would be the right fit vs. a leather-paneled library for the client seeking solitude or quiet, intimate gatherings.
There is no detail overlooked in creating what Linda Zelenko refers to as an "integrated interface" the ways York Street can enliven a space with user-friendly design as well as exquisitely crafted accessories. Whether it be contrasting textures and materials rendered in lighting, hardware or leather trays, York Street Studio's way of creating an overall aesthetic simply feels great. What could add more artisan allure to even the most classic of spaces than the way the studio uses the rich texture of leather for walls, kitchen backsplashes, powder rooms, entire environments as well as just the luxe touch of cabinet drawer faces?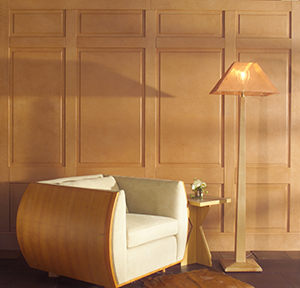 MADE IN AMERICA
The York Street Studio distinctive signature: Alternating textures, combining leather with unusual wood or an unexpected metal finish, adds the YSS "stamp" to furniture and interiors. Every element of York Street's work is Made in America.
Each project Linda Zelenko sees from a 360 perspective: "We consider lifestyle, budget, and the personal aesthetic of the client. Is their focus antiques and traditional style? Or are they concerned with modern materials like glass or metal and want to go for a very contemporary look?" Linda explains.
"Not every architect is deeply involved with how people live so we find often York Street Studio becomes a bridge, suggesting a perspective or direction that's highly personalized, synchronized with the daily routine of the client's life as well as their design sensibility." She adds, "We work closely with the architect or designer, able to share valuable insights. Our role is to enhance the interior design with the goal of maximizing the potential of the space."
Seeking to be as innovative as possible, York Street Studio is as Linda Zelenko likes to say a "pragmatic" expression of her one of a kind aesthetic merging modern with traditional, classic with edgy, balancing artisan-crafted furnishings and an eye for a design statement that's like no other. Dedicated to being the best of the best, YSS stays true to creating and manufacturing the most exceptional products—furniture, hardware, lighting, sophisticated lifestyle accessories—that just make life a little more comfortable, beautiful, unique. What York Street offers is a necessary luxury, never strictly utilitarian.
For more information on York Street Studio, visit yorkstreet.com or e-mail info@yorkstreet.com.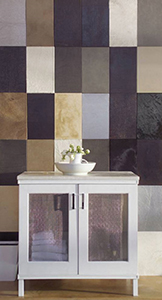 SAVVY TIPS
For a new or renovating homeowner, York Street Studio offers a few helpful tips:
• Assure comfort in every space, every detail. Don't opt for a piece of furniture or a design element that may look good but isn't going to put you at ease.
• Consider your lifestyle when you work with a designer or an architect. Share the way you like to live with them. Love their vision but make sure that your design partners have a clear understanding of how you live your life.
• Determine a realistic budget for your interior with professional input and try to stick to it. Overspending may not always be necessary, but under-budgeting is also problematic.
• Realize that little things can make a big difference. Maybe retrofitting a kitchen with a paint job, a leather backsplash and new drawer pulls or door knobs, i.e. decorative hardware, is the way to go instead of a complete renovation. But whether you're starting from scratch, or upgrading what's already there, be aware that there is no detail too small to overlook.
• Avoid delays. Get started when you have paperwork cleared. A project can derail if what's proposed may look great but not meet appropriate approvals. Time usually equals money.
---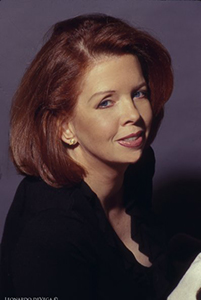 Lori Simmons Zelenko is the founder of LSZ COMMUNICATIONS. To drive sales and buzz, visit lzelenko.wixsite.com/lsz-communications or call 917-693-8602. ©2017 Lori Zelenko, All Rights Reserved.
(Photo credit for portrait of Lori Zelenko: Leonardo de Vega)