ENTREPRENEUR'S CORNER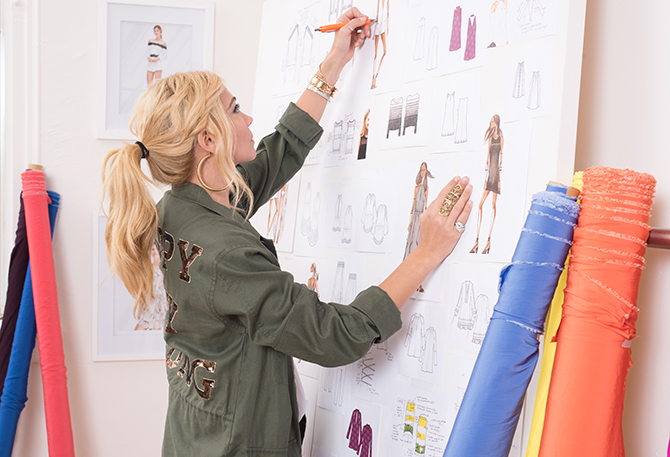 Ramy Brook Sharp
By Judy Goss
It takes a ton of motivation and consistent perseverance to be a successful brand in the city, especially in such competitive industries like fashion and TV. But that didn't faze the Shalotsky sisters originally from New Jersey who went after exactly what they wanted when they wanted it - and got it!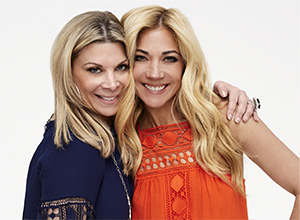 Robi Ludwig & Ramy Brook Sharp
SELF-MADE CITY SISTERS
You may recognize one of the sisters named Dr. Robi Ludwig from her countless TV segments who is a nationally renowned psychotherapist and award-winning reporter. And her sister is Ms. Ramy Sharp, the creative genius behind the iconic fashion brand "Ramy Brook," who has taken the fashion world by storm with her unique day-to-night chicness. These two beautiful siblings grew up from a modest background before arriving in New York City and making their way to the top in their glamorous careers. As young, ambitious women coming to New York City, they were embarking on an adventurous journey that, not even they realized, existed for them. Dr. Ludwig went to school initially focusing on psychology/therapy, and Ms. Sharp began her career in New York City with a job at an advertising agency. Each, however, had other passions that they skillfully incorporated into their lives while settling down with a career and family in the Big Apple.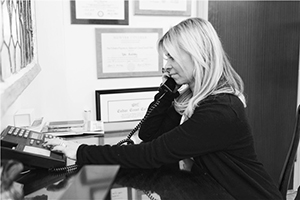 Robi Ludwig in the office
TV was always in Dr. Ludwig's blood, even though becoming a therapist was the priority, so shortly after school, while working at a hospital, she approached the CEO of that hospital about representing them on TV. They took a chance on her and booked her on Good Day New York, where a producer from Montel Williams happened to see her and immediately snapped her up to be a regular on his show. That ignited her TV career instantly which snowballed delightfully over the years into repeat bookings on FOX, NBC, CNN, Headline News, ET, ABC and the list goes on. Dr. Ludwig continually appears on national segments today (years later!) as a psychological reporter while running a thriving private practice located on the Upper Eastside. As if that weren't enough, in addition to all of that and raising three children, Dr. Ludwig is also the author of Your Best Age Is Now (HarperCollins) and a co-author of Til Death Do Us Part: Love, Marriage and the Mind of the Killer Spouse (Atria Books).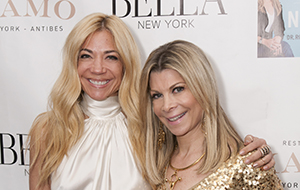 Ramy Brook Sharp & Robi Ludwig
MAKING LIFE HAPPEN
Ramy Brook Sharp, Dr. Ludwig's sister, had a similar drive but with a different passion—one distinctively for fashion. When asked what motivated her to start her clothing line, she answered, "When I opened my closet I felt I never had the right top to wear with my jeans. All I wanted was a sexy yet sophisticated top that looked good with jewelry. It didn't exist for me, so I decided to design one for myself." At the time she was a stay-at-home mom, having stepped down from a career in advertising to take care of three children. What's fascinating is that Ms. Sharp had a background in something entirely different than the career she ultimately pursued in fashion.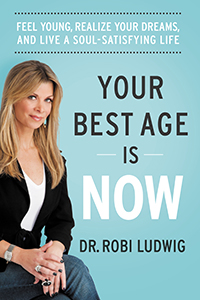 So design Ramy did, starting from her first blouse and quickly landed in Bergdorf Goodman within a year after she opened her company called "Ramy Brook." Six years later, her line is now in Neiman Marcus, Saks Fifth Avenue and Bloomingdale's, in addition to her flagship boutique in Soho, New York and countless other stores and online shops around the country. "I'm often asked what advice I would give to someone about starting a business. Stick to your vision and break down any walls even if people say it can't be done.
IT RUNS IN THE FAMILY
Dr. Ludwig said, "It goes back to my mom and how we were raised—a vision of what we wanted to share with the world and we just did it. We were raised to own our strength and follow our passion; we were given confidence in that regard, we believed in ourselves."
It's inspiring to hear stories of people's incredible successes, but even more so to find out that as a family, these ladies were taught to embrace their power and femininity. To take risks and not let anyone stop them. Dr. Ludwig stated, "The idea of 'Why not? Why not me?'" shines brilliantly through her illustrious career and loving family.
Of course, ask these successful sisters what advice they would give an aspiring entrepreneur, and they both agree, "Go with your gut, find mentors to help and believe in yourself."
---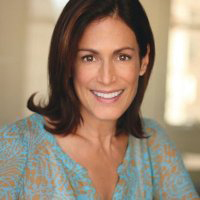 Judy Goss is currently the radio show host of What Women Want with over 500,000 downloads and is a published author of St. Martin's Press. She is also an entrepreneur who founded the nationally acclaimed networking organization What Women Want with its 20 chapters from New York to California. Judy is also a freelance journalist who interviews people about her favorite topic; their personal stories and what inspired them to be who they are today.