15 MINUTES WITH BETH LEAVEL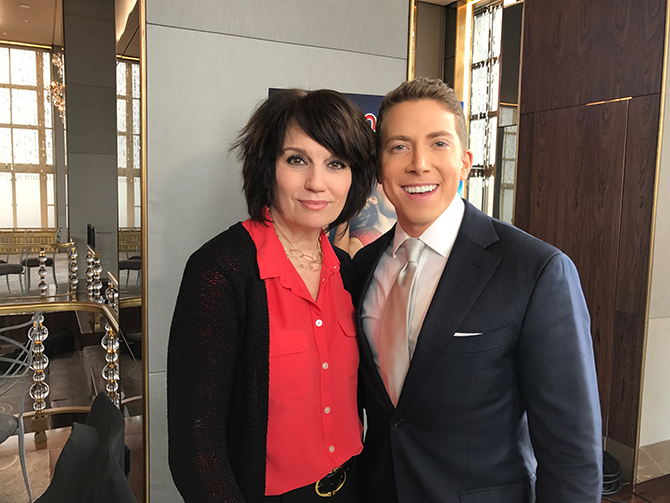 Beth and Baruch
By Baruch Shemtov
Beth Leavel has been entertaining Broadway audiences for over three decades, performing in a long list of shows including 42nd Street, Crazy For You, Show Boat, Mamma Mia!, and The Drowsy Chaperone, for which she won a Tony Award for her role as Beatrice Stockwell. Now she's bringing her extensive experience back to the Great White Way as Mrs. June Adams in the Broadway musical, Bandstand. The show features a group of World War II vets performing in a band, with Mrs. Adams's daughter Julia as the singer. And night after night, Leavel fills her role with the joy and sense of humor that have fueled her enduring status as a Broadway star.
Take me back to your first night on Broadway. What went through your mind?
It was 42nd Street in 1985! Anytime Annie! I joined the Broadway show after eight months on the road. I was so focused on assimilating into the new company seamlessly that it hit me (coming out in my big yellow dress for the "Dames" number) that I was on Broadway! I quietly cried and then ran to my next quick change. Joy.
How does it feel to be part of the first cast to perform this show?
Does it feel like you've been given a blank slate?
It is a rare privilege to originate a role in an original Broadway show. You give birth to the part along with your creative team. The template is made for what June Adams should bring to the storytelling arc, but then you get to put your DNA all over her.
Do you feel like you've defined the character for future actors?
Absolutely! They are stuck with my jokes! I'm sure there will be a variation on a theme but I, we, have created and defined June's purpose in the show.
How have audiences responded to the show? Why do you think it resonates with them?
They are at the edge of their seats! Processing, listening, laughing, feeling. We feel them. They are our scene partners. And then they stand and scream with joy and thanks!
What is your pre-show ritual?
Each show is different. But, with Bandstand, I try to arrive early and take my time prepping my hair for my wig, putting on makeup, connecting with other cast members and crew, feeding my fish Paprika. And then, once I'm in costume, I listen quietly in the dark stage left to the opening sounds of the opening number. Eyes closed. Then I'm ready.
BETH'S NEW YORK FAVORITES
A Coffee?
My living room in the morning! Nothing like it.
A gift?
Domus on 44th Street between 9th and 10th Avenues. Unique, beautiful and singular gifts from around the world. And the owners are fabulous and love the Broadway community! Yeah, Nicky and Louise!
Dinner?
So many choices! Right off the top—Becco. Delicious! And ditto Thalia's!
Some time alone?
Usually my dressing room (or my midtown office, as I like to call it!). But I'll venture up to World Wide Plaza, and I love to walk all the way to the River near Circle Line Tours and just watch the water.
A celebration?
A very small, fabulous restaurant in Inwood called Anchor Heights!
---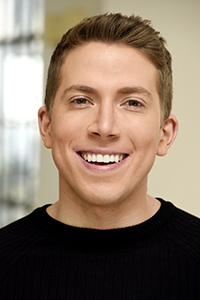 Baruch Shemtov is a New York-based television reporter. A graduate of Harvard College, Baruch has interviewed a long list of leaders and stars including Senator John McCain, Secretary of State Madeleine Albright, Prime Minister Gordon Brown, Tom Cruise, Ryan Seacrest, Yo-Yo Ma, and many more. Baruch grew up in the City and is passionate about everything the Big Apple has to offer. Visit Baruch Shemtov at baruch.tv.