SOMETHING FOR EVERYONE
By Patricia Canole
School's out, and—at least for some—workloads are lighter, making summer a prime season for travel. However you get there, it's an opportunity to bond and depending on your destination learn something new. Tasting exotic foods, learning foreign languages and visiting homes in other countries can be an eye-opening experience for a child--and an adult. Of course, discovering the world around us also extends to couples and friends. Travel is the best way to invent memories by experiencing new places, new cultures—together. For the young and young-at-heart, these trips are a sure guarantee to make life-long memories.
---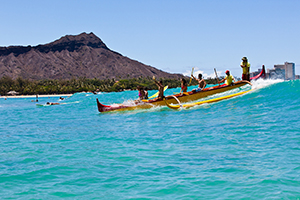 HAWAII
Hawaii is the good life in a single word—but what makes the 50th State tops with vacationers year after year is that it's one of those rare destinations you always want to revisit again and again. Relax at top-notch spas, where the pampering comes with a tropical twist. Or dine on gourmet food from contemporary Pacific Rim dishes to classic French cuisine. Crave adventure? The islands are full of opportunities for an adrenaline rush—both in the water and on land. Best of all, you can easily mix and match experiences by hopping from one isle to the next. But even if you only have time to visit a single island, there's no need to miss out. Oahu has your name on it if you crave an urban pulse. From the lively beaches of Waikiki to award-winning restaurants, incredible spas, and museum, Oahu throbs with energy and elegance. If you seek out all that is trending, Maui is for you. Glamorous resorts are strung like pearls along its western shore. You'll find plenty of snorkeling, diving and whale watching. Hiking the famous Haleakala Crater at sunrise transports you to an entirely different world. If you love going eco, Kauai will win you over with its green tropical rainforests and steep mountains. Take one of Hawaii's best hikes along the emerald Na Pali coast. On the south shore, you'll spend sunny days hiking the red earth of Waimea Canyon, dubbed the Grand Canyon of the Pacific by Mark Twain himself. Then, there's wondrous Big Island, land of spirits, where you can hike to a volcano spewing liquid glass or drive to the top of the Pacific's tallest mountain. It's an island of contrasts, of fire and ice, of exhilarating days and nights.
For more information on Hawaii, go to gohawaii.com.
---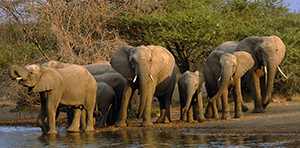 SOUTH AFRICA
Spy exotic wildlife, sip fine wine, and lounge in luxury. South Africa is on a lot of traveler's bucket lists right now—not just because it's the continent's most developed nation—but because it offers something for everyone. Wildlife lovers, beach bums, wine enthusiasts, outdoor adventurers will all be won over by its mystique. Start with a soft landing in laid-back Cape Town, gorgeously sandwiched between the Indian Ocean and Table Mountain, and enjoy some of the world's top hotels and a vibrant culinary scene. Rent a car and head to the Cape Winelands to sample the local varietals. If time permits continue your exploration along the Garden Route—a trip into scenic bliss. White-sand beaches rise into lush mountains, with lakes and amazing ocean vistas along the way. Still, don't let South Africa's coastal beauty (and wines) go so much to your head that you neglect the interior. Visit a Zulu village or get an up-close look at nature by hiking the jagged Drakensberg Mountains. And, of course, save time to shoot some big game—with a camera. Head into South Africa's most famous park, Kruger, or its many smaller private preserves. Lush greenery gives the animals lots of places to hide. But be patient—it won't be long before a herd of elephants comes ambling along. Lions by day and world-class meals at night: It's no wonder this place is so popular!
For more information on South Africa, go to southafrica.net.
---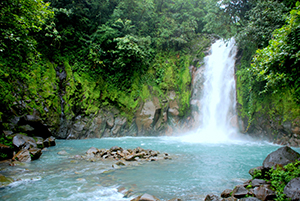 COSTA RICA
Can you see yourself being strapped into a harness and sent careening—and screaming—across a treetop canopy of undulating green? If not, think again. Even as your guide latches you to the thick wire cable, you still might not be quite sure that you'll go for it. A treetop canopy tour is just one of nature's thrill rides on tap in Costa Rica, Central America's most popular spot for eco-adventure. This vast swathe of rainforest has 25 national parks, four active volcanoes and is bounded by both the Atlantic and the Pacific, so there are lots of beaches, too.
What doesn't Costa Rica have? Attitude: It's people, who call themselves Ticos, are some the warmest, most genuine you'll meet anywhere. From heaping helpings of spicy rice and beans to fresh mangoes, the local cuisine is as all-natural as the landscape. And what a landscape it is: If you had enough time you could spot almost 1,500 species—from monkeys to manatees, sea turtles to sloths, and 10 percent of the world's butterfly species. After a hike or a river kayak, you can slip into the soothing mineral waters at Tabacon Hot Springs and watch the glowing lava flow from Arenal Volcano.
For more information on Costa Rica, go to visitcostarica.com.
---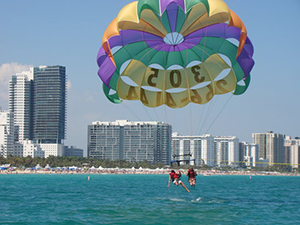 FLORIDA
Looking for sun, sand, and surf? Enter the Sunshine State. Whether your idea of a getaway involves cruising the Keys or taking in the sunset from the chic sands of South Beach, Florida is a fabulous place for everyone.
If you crave prime beach, plunk your towel down along the sugar-white sands of the Florida Panhandle. Rent a cottage in the resort of Seaside and curl your toes in the sand so soft that it squeaks. For a bit of history, hop over to the Atlantic Coast and tour the Victorian mansions on Amelia Island, or step back in time on the well-preserved streets of nearby St. Augustine. Looking for action? Touchdown in Orlando, where thrill-a-minute theme parks and attractions abound and where Mickey, Minnie and friends take up residence. Miami has plenty of action, too—of the late-night kind. Do the Art Deco tour in South Beach by day, then move to the Latin Beat after dark at one of the city's famed nightclubs. For upscale shopping and dining, nearby Palm Beach is as posh as it gets, while the cool-yet-casual Keys to the south offer the ultimate in kick-back time.
For more information on Florida, go to visitflorida.com.
---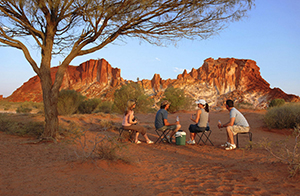 AUSTRALIA
Everything about Australia is big: the world's sixth-largest country boasts the most beaches, the longest barrier reef, the largest monolith and fun-loving people. The only thing lacking is crowds: With few people to fill its vast spaces, the land Down Under is the perfect place to plan your vacation. Be sure to arrive in Australia with a sense of adventure. Sure, Sydney and Melbourne both have world-class hotels and restaurants, but with some 3,000 parks and preserves encompassing beaches, rain forests, mountains, deserts and unique wildlife, Australia is ideal for exploring. Head inland to the vast red outback and be awed by ancient Ayers Rock (Uluru). To hike and river raft amid lush, green landscape, visit the eastern coast, home to the dense Daintree National Park. Just offshore lies the astounding Great Barrier Reef, where you can dive and snorkel its underwater kaleidoscope. You can also check out Tasmania's beautiful mountains and coastline or mix with kangaroos on Fraser Island. Best of all exploring and enjoying nature throughout Australia doesn't mean roughing it. Tasmania's eco-lodges and the Outback's camps are all set up with families in mind.
For more information on Australia, go to australia.com.
---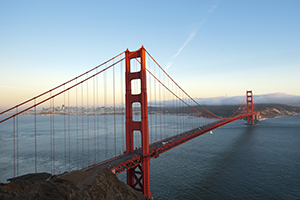 CALIFORNIA
The gold rush may be over, but the state that sparked the fever still shines for vacationers. Miles of gorgeous coastline, from sophisticated San Francisco to laid-back San Diego, invite you to get behind the wheel. Mountains offer hiking trails while spare deserts are sprinkled with indulgent oases. If pop culture is your thing, head straight for the glamour of Hollywood or the dream factory that is Disneyland.
For sheer fun in an urban setting, hop on a cable car in San Francisco. The City by the Bay has tons of culture, and unbeatable sights: The Golden Gate Bridge looks magical in the moonlight. Escape to Napa and Sonoma for a chance to tour a winery. In Los Angeles there's no limit to what you can try. Take in the masters at the Getty Museum or spot heavenly bodies in Hollywood. And just two hours south, you can talk to the animals at the world-famous San Diego Zoo. That enduring litter in California is a lot more than gold.
For more information on California, go to visitcalifornia.com.
---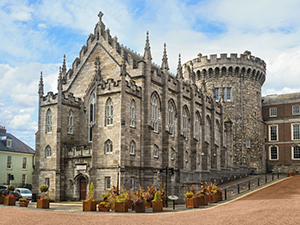 IRELAND
How abundant the gifts that Ireland has given to the world: poetry and prose, including the words of Yeats and Joyce; a treasure trove of music ranging from the Irish Tenors to U2; food and drink—what would we ever do without pints of Guinness? But the best way to see Ireland's many gifts is to head straight to the source for a trip that's a real feast for the senses. Begin your stay in fair Dublin, the friendliest capital in the world. Explore the rugged hills and lakes of the north or the rolling pastures of County Waterford in the south. Revel in the great outdoors along the scenic Ring of Kerry, home to hiking, horseback riding, and golf. Marvel at the epic rock formations that make up the Giant's Causeway in County Antrim. And wherever your travels take you, be sure to pop into a pub or two to learn why Ireland's natives are the most entertaining storytellers on the planet.
For more information on Ireland, go to discoverireland.com.
---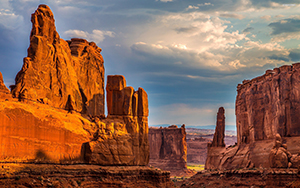 ARIZONA
From the imposing cliffs of the Grand Canyon to the luxe resorts of Scottsdale, Arizona is the wide-open American West personified. With its proud Native American and Spanish influences, it's also the closest you can come to experiencing a foreign culture without leaving the continental U.S. A visit to Phoenix/Scottsdale means perfect weather and world-class golf courses. The area is also home to lavish spas with a distinctly Southwestern flair (desert nectar honey wrap, anyone?) as well as fabulous restaurants. Further afield, tiny towns, once mining centers, are now artists' colonies. Check out quirky, lovable places like Jerome for a unique blend of small town ambiance and creative excellence.
Then there's Arizona's natural beauty—not only the Grand Canyon but also the legendary red rocks of Sedona, the start landscape of the Petrified Forest and the stunning vistas of the Painted Desert. Even the mountains have evocative names like Superstition and Squaw Peak. Famed Camelback rises in its eponymous shape right in the heart of Phoenix. And around it spreads the surprisingly lush desert. Ride horseback past ancient Indian petroglyphs, pan for gold along a hidden stream or hop in a jeep for an off-road adventure past blossoming cacti.
For more information on Arizona, go to visitarizona.com.
---
SET SAIL ON A CRUISE
Hitting the high seas with your family is exciting and surprisingly affordable. Finding the right cruise for your getaway, however, takes a little bit of research and preparation. Here are some things to consider: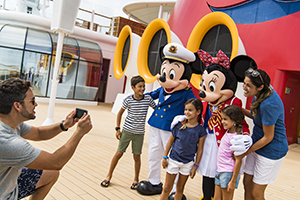 • The Ship's Style Cruise lines re a bit like people: Each has its own distinct personality. Some emphasize a high-energy, party-centric atmospheres, while others, focus on a quieter, more refined experience.
• The Itinerary Cruise Cruise ships can take you almost anywhere on the planet—from the Caribbean to Alaska or Europe to China—so explore all of your options before you settle on a route. When you've found a trip feel is right, go over the schedule carefully to see if allows enough time for exploring in each port of call.
• Getting a Great Rate Cruise lines offer a host of discounts, so consider every angle when you're looking for a deal. Look online; travel websites, such as Travelocity and Orbitz. Also. consider organizations you belong to, from AAA to an alumni/professional associations, to see if they've snagged any special deals for members.
For a comprehensive list of all Cruise Lines, go to cruising.org.
---
LIFE'S A BEACH!
Surprisingly, you don't have to go too far to find the perfect stretch of sand. The Northeast ranks tops with some of the most beautiful beaches in the nation. Here, our picks for a summer full of fun!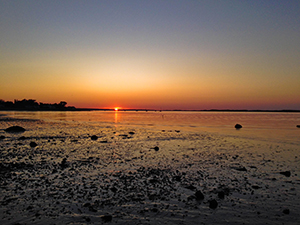 • Cape Cod, Massachusetts North of Boston is the national seashore of Cape Cod, a peninsula without bedrock—it is all sand. After years of neglect, the Cape Cod National Seashore was created in 1961. It encompasses 40 miles from Chatham to Provincetown, much of it private property and five public beaches (with parking lots). No camping is allowed except on privately owned campgrounds. From June through the fall, the National Park Service conducts guided tours and evening lectures. There are plenty trails, bike trails, and working lighthouses to keep everyone occupied during the day.
For more information on Cape Cod, go to capecodchamber.org.
---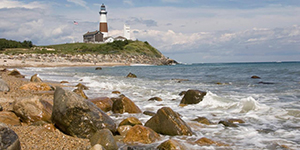 • Long Island, New York Head to The Hamptons, Quogue, Southampton, and Montauk located on the East End of Long Island—where you can enjoy some of the most beautiful ocean beaches along the eastern seaboard. Though many of the beaches require seasonal or temporary passes (most inns/hotels provide these for guests), the restrictions often have to do with parking rather than foot access. Southampton and East Hampton are the most expensive for dining and lodging and are the best locations for catching sight of the A-list set. Hampton Bays and Montauk have the highest concentration of inexpensive motels and also offer the best opportunities for fishing and boating. On weekends, from Memorial Day through Labor Day, be prepared for lots of traffic. But when the sun shines on the miles of pristine sand and the various village greens and fabulous homes nearby, who minds an extra 45 minutes in traffic!
For more information on Long Island, go to discoverlongisland.com.
---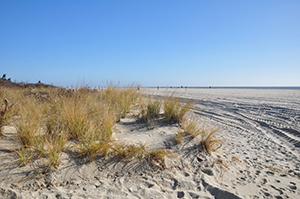 • Cape May, New Jersey This small island at the tip of New Jersey is the nation's oldest beach resort—and a world away from other seaside towns along the Jersey shore. Over 600 Victorian houses, and white-sand beaches covered in wild beach plum shrubs and dune grass, make Cape May a perfect seaside getaway. Wander down the Promenade along Cape May's town beach, or climb to the top of Cape May Lighthouse for a view of the place where the Atlantic Ocean meets Delaware Bay. Sightings of Atlantic bottlenose dolphins are not at all unusual. Or if you're not up to the arduous climb, search through the pebbles of nearby Sunset Beach for "Cape May Diamonds"—bits of wave-washed quartz that shine brilliantly when polished. The park also offers the Cape May Migratory Bird Refuge, a bird sanctuary, where hundreds of species find rest and food while on their spring/fall migrations.
more information on New Jersey, go to visitnj.org.