THE WARWICK HOTEL: ROSEBUD REDUX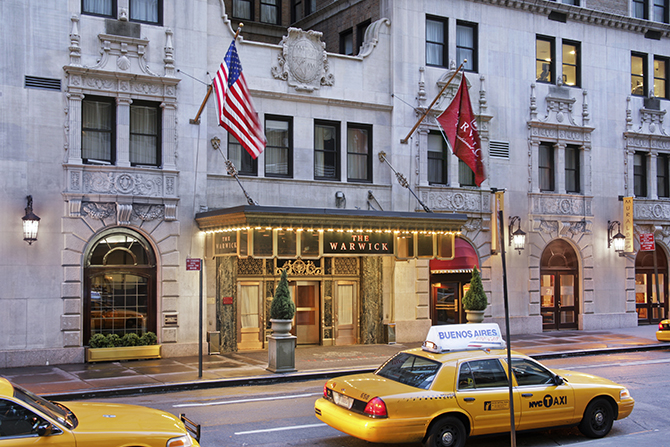 By Gretchen Kelly
With the two-year closure of the Waldorf Astoria and the essential demise of The Plaza from its original state. The Warwick remains one of the only vintage-feel, classic hotels in New York City.
The Warwick was built in 1929 by Citizen Kane himself, William Randolph Hearst, and was built with a wicked little secret. The primary purpose of The Warwick was to house Hearst's mistress, Marion Davies (Orson Welles got the "Rosebud" reference from his nickname for her). Together, Hearst and Davies used their "love nest" to throw extravagant parties with their famous friends.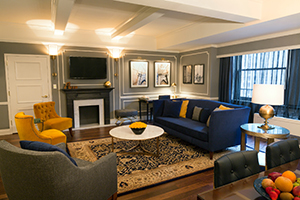 REFINED PLEASURE
I checked into the Warwick, whose original 1929 building takes pride of place in discreet but Orson Welles-ian majesty at the corner of 54th Street and Sixth Avenue. The Warwick Group's new loyalty program, Warwick Journeys, which moves guests up the tiers in an "accelerated program" full of surprise amenities and incentives along the way, granted me honorary Black Level status and a sleek Moleskin "Journeys" notebook on check-in. I grabbed my little journal and made my first stop: Randolph's Bar and Lounge, the hotel's popular Sixth Avenue-side bar named after Citizen Kane himself. The buzz comes from media execs, bankers, and other Hearst-size power brokers who come to bend an elbow here with classic cocktails from the MadMen-era of the three martini lunch. I ordered The Marion cocktail (named after Hearst's mistress) a lovely, light cucumber drink in a martini glass. Dinner would have made either Orson Welles or Hearst happy: Steak Frites with Peppercorns and a glass of pinot noir. My partner had a Citizen Kane (recipe included here!) that would have done justice to both WRH and Orson.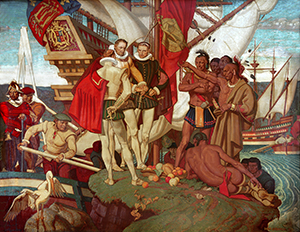 SUITE RETREATS
On retiring for the night, I made myself at home in a corner suite much like the hotel's four specially decorated ones: The Follies (named after the Ziegfeld girls who stayed here), The Marion (Ms. Mistress), The Randolph (Kane, himself) and The Modern (named after the Museum around the corner). Some of these suites have excellent outdoor balconies where you can feel like Hearst himself lording it over the eternal lights of the traffic on Sixth Avenue.
You can also request the suite that was, for many years, Cary Grant's New York apartment—imagine the ghostly but dapper ghost that could appear in that room.
The rooms are large with a human-sized dimension much loved by architects of the 20s and 30s and joy of joys, there's an actual bathtub in the marble bathroom—something becoming more and more of a rarity in modern hotels but very much a luxury to be savored.
My Black Level status bestowed one of the Warwick Journeys surprise amenities on me: A bottle of wine and some savory cheese that I snacked on while using my other comfort, a bit more modern than in Hearst's day, free WiFi (which was glitch-free and fast).
In the morning, there was more Hearst-iana in the form of breakfast at Murals on 54th, the large restaurant used only for that meal and named after the 1937 Dean Cornwell murals of Queen Elizabeth and her courtiers that include a seductive little secret. Hearst commissioned the artist to paint the murals before a payment dispute encouraged him to add in risqué details like Hearst's mistress' face (and naughtier bits, it is said). He painted out the off-color bits only after getting his final payment, but Marion's face remains on one of the ladies in waiting (she must have done a lot of waiting for WRH). Get one of the waiters to point her pouty visage to you while you sup on Smoked Salmon and Eggs Benedict.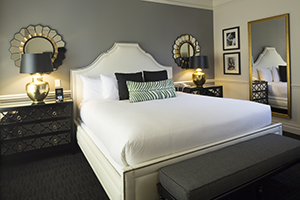 WHEN YOU STAY
Introductory members in Warwick Journeys get free WiFi on their first stay at any of the groups' participating hotels. The membership then moves up the tiers from Purple to Gold to Black.
Black Level members receive guaranteed availability with a 24-hour notice of arrival when booking the member-exclusive rate. Also, welcome drink for up to two people per day during their stay, complimentary breakfast for up to two people per stay. There's early check-in at 11 am (based on availability); a private guest services contact, which serves as a dedicated concierge for Black Level members. They also get surprise treats along the way, perhaps much as Hearst himself would leave little gifts for his "Rosebud" at the Warwick.
For more information on The Warwick Hotel, visit warwickhotels.com.
---
A TOAST TO THE PAST
To keep the William Randolph Hearst-Marion Davies memory alive, sip some magical cocktails in the comfort of your own abode.
THE MARION




2 oz. Effen Cucumber Vodka
.75 oz. Simple syrup
.75 oz. Lime juice
3 Cucumber discs
7-8 Cilantro leaves
Muddle cucumber, tear cilantro leaves,
and add remaining ingredients;
shake with ice and strain into a Martini glass.
Garnish with cucumber disc.

THE CITIZEN KANE




2 oz. Sipsmith Gin
.75 oz. Lemon juice
.75 oz. St. Germain
.5 oz. Aperol or Campari
Lemon peel twist
Rosebud garnish
Combine ingredients and shake with ice;
strain into Martini glass. Add a lemon peel twist
and rosebud garnish.
---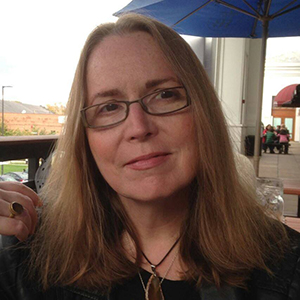 Gretchen Kelly writes on travel and hotels for The New York Post, TravelwithVal.com, Frommers.com, and many other websites and publications. She has appeared on FOX5's Good Day New York, BBC Worldwide News and Bloomberg News. She's been to over 80 countries.