WAVE HELLO!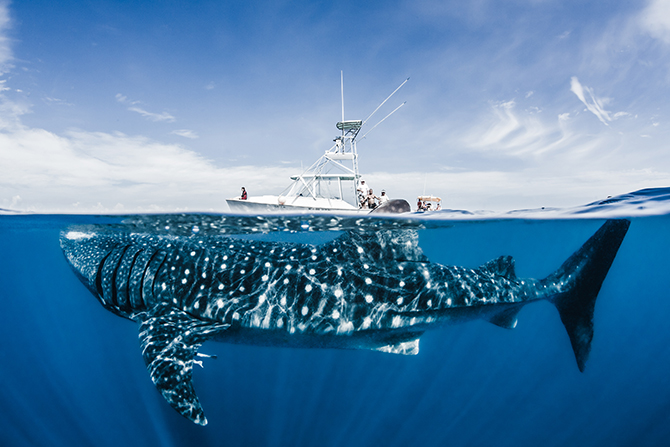 By Joan Hornig
Oh, the beach days of summer! How we love them! Nothing is more enjoyable than a day at a New York area beach.
New York has some of the best beaches in the country. Coming from the Midwest, I had no idea how restorative a day at the beach could be despite throngs of people, children inadvertently throwing sand my way, and the cacophony of different tastes in music competing with the crashing waves. There is something special about the light, smell, air, sounds and walking or napping on the beach.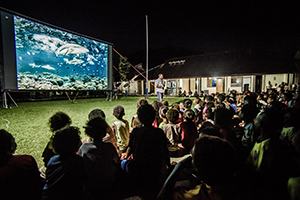 AVOIDING A CRISIS
But now I think about more than summer relaxation when enjoying the ocean. We are rapidly destroying this essential engine of all life on earth. The world's oceans have lost half their capacity to produce oxygen in the last 40 years. Seafood is the primary source of protein for three out of every seven people in the world, but all commercial fisheries are predicted to collapse by 2048. About 44 percent of the world's population lives within 93 miles of the ocean. Oceans account for 71 percent of the planet, but less than 2 percent are protected. Over 100 million sharks are killed every year but are essential in maintaining the biodiversity and productive ecosystems. And, in 100 years 50 percent of all ocean species could become extinct.
Nearly $2.5 trillion per year of economic value produced by oceans is now jeopardized by changing climate and acidification of seawater, which reduces the ocean's ability to absorb carbon and regulate global temperatures and local weather patterns. Business practices pollute, and bomb fishing and other deadly practices destroy nature's balance. Despite the growth of global marine environmental activism, insufficient funds have resulted in thousands of abandoned ocean conservation projects.
These statistics are more sobering to me than my summer beach weekends are restorative. Fortunately, it is not too late to turn the situation around, and there are many non-profits dedicated to marine conservation. Through my philanthropic work, I was recently introduced to two in the same week: Blue Sphere Foundation (BSF; bluespherefoundaton.org) which goes into threatened ocean ecosystems to safeguard, stabilize and build community support for conservation. There's also Project 0 (weareprojectzero.org), which focuses on raising awareness and opening new revenue streams to grant to organizations across the world to complete ocean conservation projects begun but stalled due to lack of financial support. Both non-profits leverage art forms to capture and engage a broad audience in campaigns to alleviate abuses.
A WORLD-WIDE EFFORT
In addition to providing financial aid and plans in high-risk situations, BSF uses media, storytelling and outreach approach across global, national and local platforms to effect policy change. Photography, film and multimedia projects underscore the damages unsustainable consumption habits have on nature's beauty as well as many communities' livelihoods and well-being.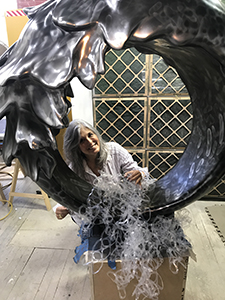 Examples include BSF's 2014 grand scale arts campaign held in 12 remote communities in Raja Ampat, Indonesia. In conjunction with the education team of the Kalabia, a 100-foot floating classroom, BSF constructed outdoor theaters in each Raja Ampat district drawing in over a thousand people—one-quarter of the region's population! Each event included an outdoor movie created by BSF where many in the audience saw themselves while witnessing the harmful effects of fish bombing. A live concert by Edo Kondologit, Paupa's most famous singer, followed. The evenings concluded with a community commentary creating support to change abusive practices affecting the richest marine ecosystem on our planet.
The following year, BSF's founder, Shawn Heinrich's Oscar-nominated film Racing Extinction, which premiered at Sundance and Discovery, became one of the most watched documentaries in history. Depicting the devastating consequences of climate change and the illegal wildlife trade on our oceans, shorts from Racing Extinction have also been projected on some of the world's most iconic landmarks, including the Vatican and our very own Empire State Building!
Meanwhile, if you want to help restore the oceans and love sculpture, you don't have to travel beyond NYC this month to participate in raising awareness for ocean conservation. Join me in following Project 0's Wave Walk which continues through June 21st. With the goal of raising $1 million for conservation programs, 50 giant Wave sculptures are publically displayed around the city.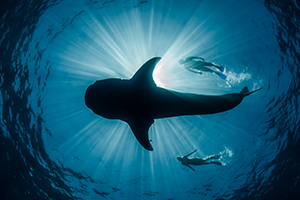 Project 0 provided 50 artists and designers (including myself) unadorned iconic Wave sculptures with the assignment to complete them with our own interpretations of oceans before mounting them across all five boroughs and our harbor islands.
Lest you think Project 0's focus is too far from home to have an immediate impact on our city beyond this art installation, think again. In addition to its active collaborative conservation projects worldwide, restoring fisheries, rebuilding coral reefs and mangroves and cleaning up the ocean around the world, Project 0 works with NYC's very own Billion Oyster Project on Governor's Island to reseed the city's waterways with oysters. Thousands of NYC school children actively plant and grow oysters which provide natural filters to clean the water and rebalance the ecosystem's support of new life.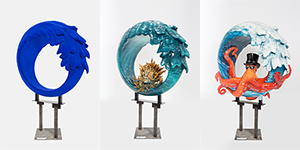 SPREAD THE WORD
So, what can you do to leverage and heighten ocean conservation? See as many as possible of the 50 Wave sculptures placed in high traffic locations across the city—Rockefeller Center, South Street Seaport, Oculus, Roosevelt Island and many other places. Reflect upon the artist's message. Post photos to help raise awareness about the need for ocean conservation. Who among us doesn't like a good selfie with an environmental consciousness?
Mark your calendar for World Ocean's Day June 8th. Consider donating to or volunteering for a conservation non-profit. You have at least 50 opportunities to make your own art with a "Wave Hello" photo that spreads the word and can encourage bidding. The more Waves you post, the more likely the prices will rise during the bidding on Paddle8 at paddle8/auctions/wave-walk and Sotheby's for the June 21st live auction.
Let's show our appreciation for the environment with renewed vigor this summer. Choose seafood wisely using ocean-friendly seafood apps. Eliminate single use plastic materials. Reduce your carbon footprint. Most importantly talk to your children about the ocean while you play with them on the beach, attempt to distract them from traffic on the LIE, or take photos of them next to Waves while they "Wave Hello!"
---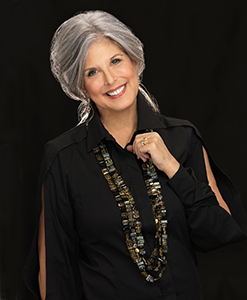 Joan Hornig is a New York-based Jewelry Designer, Social Entrepreneur, and Philanthropist. She left a Wall Street career 15 years ago to create a jewelry line at Bergdorf Goodman, where 100 percent of her profit is donated to the charity of the purchaser's choice.