A SMALL WORLD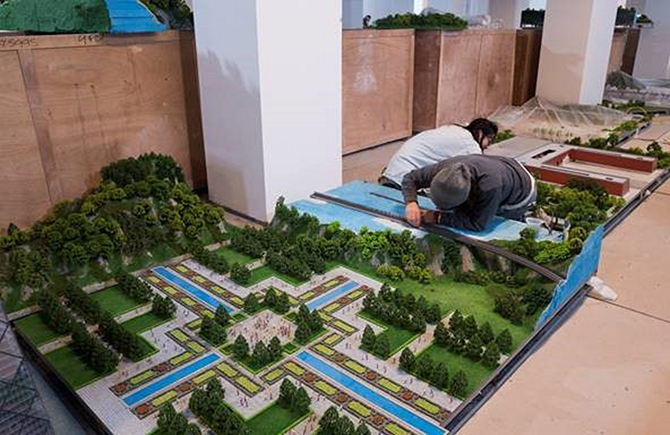 By Daniel J. Bollinger
Gulliver's Gate is the new 49,000 square-foot exhibit of 300 miniature scenes of landmarks and towns which opened this year. From 50 countries around the world you'll "visit" the Great Pyramid of Giza, the Leaning Tower of Pisa, the Taj Mahal, New York City and many other international locales.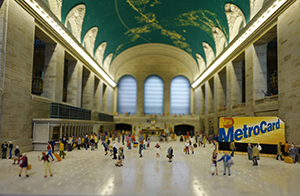 The brainchild of Michael Langer and Eiran Gazit, this is like no other attraction you'll find in Manhattan. "We are such a unique place where people can open their minds," Langer explained, "and travel to new parts of the world they've never experienced. We're excited for our guests to experience this sense of wanderlust after visiting."
The entire exhibition is interactive: cars, trains, and helicopters all move throughout the exhibits. There are also cutaways within the displays that show the underground subways below classic New York City buildings. Everything is built to 1:87-inch scale and the more you look at these exhibits, the more you see.
ONE-STOP TRAVEL
"We sought out model-making studios in eight countries on four continents to create the 50-nation display," Langer said. "Design teams are based in locations around the world, including China, Russia, Italy, South America and right here in New York. When people visit, they will be able to see that each country has its own personality and creativity built through various scenes from the past, present, and future." Unbelievable detail has been created with people inhabiting the mini-cities being exposed to surprise elements like Spiderman on the Brooklyn Bridge to the Beatles crossing Abbey Road.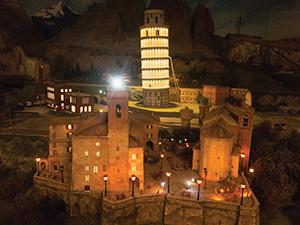 Adults and children alike will enjoy walking through this exhibit located in the heart of Times Square. Not only will you enjoy the different international replicas but you will also enjoy the interactive exhibits like the Open Workshop, where you can see the artists creating the models that inhabit the space.
MINI-ME
Probably the best part of visiting Gulliver's Gate is you can create your own 3D replica of yourself! As one of only three in the world, the Cobra 3D body scanner is the most advanced photogrammetry booth in the world. The booth, which is similar in size to a TSA body scanner, is comprised of 128 cannon DSLR cameras. Upon entering a 3D Gif photo is snapped in one-eighth of a second. Guests can opt to have themselves printed in 3D (full color) in three different miniature sizes.
"This project was in the works for almost four years," Langer told us, "and we're proud finally to New Yorkers and visitors alike. Now that we're open, this is just a first look at Gulliver's Gate and the beginning of a one-of-a-kind experience in Manhattan. That said, our team is already in the process of developing new regions and countries to add. Yes, there's more to come!"
For more information on Gulliver's Gate (216 West 44th Street), visit gulliversgate.com.