EASY BEAUTY CARE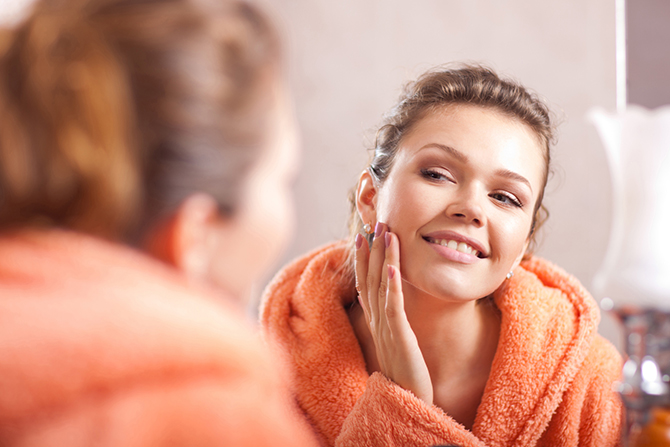 By The Editors of BeautyPress.com
With the last days of warm weather on the horizon, let's make the most of these warm days and breezy nights. And while we enjoy pool parties, and adventures at the beach, it's still crucial to care for skin and hair while the heat and humidity beats on. We asked the experts at BeautyPress.com for some light care tips to get you through the last hot and humid days of summer.
CLIMATE CHANGES
Not only do the climactic changes affect our skin, but also the differing productivity of our oil glands. They are more active during the warmer months; hence, a lot more sweat and dirt accumulate on the skin's surface that causes clogged pores and impurities. At the same time, environmental toxins and other harmful influences put a strain on the skin when being outside. A mild facial cleansing regimen is a must now! Cleansing lotions, using micelle technology are the ideal summer companion since they free our skin of makeup and impurities; moreover, they clarify it and even provide moisturizing qualities. Remember, too, large-pored skin becomes fresh and clear again by using a mild cleansing gel.
SMART HAIR CARE
Besides facial and body care, the treatment for our hair should be adapted to the season, too. Both hair and scalp need special care during summer. Shampoo that moisturizes the hair and, at the same time, calms the scalp is exactly what we need now. Also a hint from the pros: To protect hair after an extended stay outside use a moisturizing spray that supports the hair's keratin fiber.
MOISTURIZE
For summer, dermatologists recommend using a moisturizer that has an oil-in-water formula. These emulsions contain tiny oil drops in an aqueous base that have an incredible moisturizing effect. Oil-in-water emulsions can be found in the form of lotions, gels, serums, and creams. They are easy to apply and have a lovely cooling effect due to their high moisture content. Also, they don't leave a greasy film on the skin or clog pores, but rather leave a pleasant feeling on the skin.
Skin care also includes the all-important use of SPF—a must during summer (and for that matter, all year round). While UVB radiation causes sunburn, the short-wave UVA rays are responsible for premature skin aging. Therefore, a good SPF with a broad spectrum protecting against UVA/UVB rays is recommended every day.
WEIGHTLESS BODY CARE
There's no doubt the body loses a lot of water during warmer months. To prevent dehydration, drink more water; it keeps our largest organ (skin) healthy and supple. To assist in the quest for healthy skin moisturize from the outside, too. Rather than a rich texture often used in cooler months, opt for a lighter lotion or refreshing gel for easy absorption.
BEAUTIFUL PROSPECTS
Despite the heat, most women don't want to wear makeup during the summer months…nor do they have to! Very often what is needed is a light texture. Instead of a thick foundation or creamy compact powder, opt for a lightweight BB cream that conceals blemishes without weighing down the skin. Today, cosmetic companies are also offering CC and DD formulas that match the individual skin tone and give your complexion a natural finish.
COOL OFF
Once temperatures start to rise, so too our body heat. Thankfully, our body has developed an ingenious system to protect against overheating: sweat provides a natural cooling effect. Unfortunately, sweat is also an ideal fertile soil for microorganisms that can cause an unpleasant body odor. Solution: Take a break and shower. A moisturizing and lipid-replenishing shower gel prevents dehydration while supporting the regeneration of the skin after outdoor activity. Also recommended, use a gentle scrub to promote velvety soft skin. These fine particles exfoliate to help smooth and revitalize the skin.
---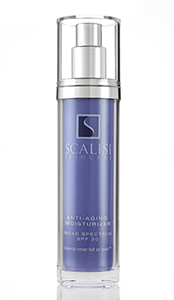 Scalisi Skincare Anti-Aging Moisturizer SPF 30
Uses tri-peptide technology to banish visible wrinkles and prevents new ones from forming with the lightest silk-like feeling SPF 30. scalisiskincare.com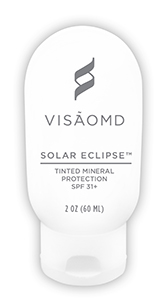 VisãoMD Solar Eclipse Tinted SPF 31+
Offers the highest levels of broadband UV protection in a lightweight hydrating formula, without the residue and heavy feel of traditional SPFs. visaomd.com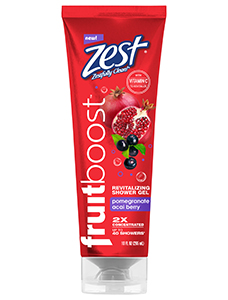 Zest® Fruitboost™ Revitalizing Shower Gel Pomegranate Acai
Has a 2x-concentrated formula that revitalizes with moisturizers and antioxidant-rich vitamin C. amazon.com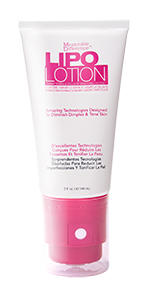 Measurable Difference® Lipo Lotion
Reduces the puffiness which accompanies the dreaded "orange peel" texture of cellulite. amazon.com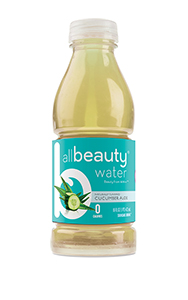 All Beauty® Water Skincare Drink® Cucumber Aloe
A refreshing and delicious tasting drink, which makes it easy and enjoyable to hydrate and nourish skin from the inside out. allbeautywater.com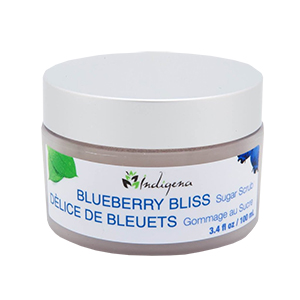 Indigena's Blueberry Bliss Sugar Scrub
Uses coconut oil, wild blueberry seeds, sugar and essential oils for a face and body exfoliation. indigenaskincare.com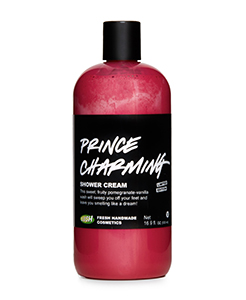 LUSH Prince Charming Shower Cream
A beautiful pink sudser has everything you've been dreaming of: an intoxicating fruity perfume, skin-softening oils, and a gentle touch. lush.com