REAL ESTATE SPOTLIGHT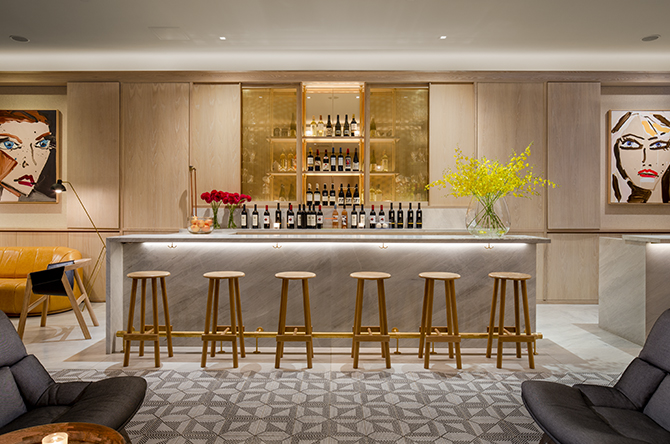 By Daniel J. Bollinger
Paris Forino Design is a full-service, boutique design firm that specializes in high-end residential, hotel, and restaurant projects. Owner Paris Forino, who hails from Australia, started her company in 2012. In 2015 the New York Post named her one of the best four design firms in New York City.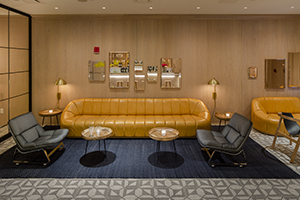 Paris values accurate and detailed conceptions that meld traditional and modern styles. A chic, elegant and understated glamour infuses each design. To ensure these principles are embodied in each project, she has carefully built a team of exceptional designers and architects who bring their unique skills, passions, and personalities to the success and vibrancy of the firm.
Paris' portfolio is rapidly expanding. Her latest work includes a gut renovation of a 10,000 square foot townhouse in the West Village, a boutique wine bar and hotel lobby in Chelsea and a 60-unit condominium in Stockholm, Sweden. With 15 years of interior design experience, she combines a perfect sense of style with excellent knowledge to create thoughtful, beautiful solutions. I recently sat down with this designing woman.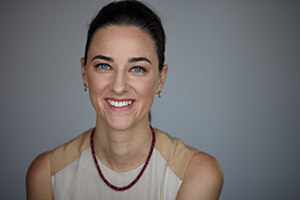 What drew you to interior design and how did it all begin?
I love beautiful spaces because they can both inspire and calm people.
I remember I was decorating my room as a small child by arranging dolls and paint colors—so I guess it started at a young age!
How do you approach a design job?
The most important thing is the customer and their goals, then we create mood boards and renderings and start developing a design. For instance, the owner of the Gem Hotel turned to us to craft a chic wine bar. The property's Chelsea neighborhood is vibrant but with a deficit of nice bars. To create a sense of lightness and warmth we employed cerused oak paneled walls and light gray slabs of marble for the bar, reception, and half of the flooring; the other half is black and white patterned tile for added texture. The furniture pieces are a combination of custom and hand-curated, including honey-colored mirrors, and mustard-hued leather sofas.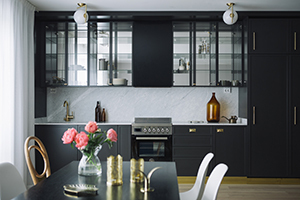 Where do you get your inspiration?
I get my inspiration from a multitude of sources. Being in New York and surrounded by beautiful old buildings, work of other designers and furniture makers, going to the opera and ballet, and even fashion magazines are all points of inspiration.
How do you decide when to customize and when to install factory items?
It depends on the number of units and the level of engineering that goes into a product. For example, we would not engineer a custom faucet for a private residence but we would for 150 condominiums. Some pieces are always customized as that gives the client the optimal proportioned and designed piece of their design.
What's your dream project?
So far we have been fortunate to have amazing clients with great taste and projects for us. We are looking forward to doing our first boutique hotel though under our imprimatur—that would be a dream!
Tell us other designers you admire and respect?
Joseph Dirand, Dimore Studio, Pierre Yovanovitch.
For more information on Paris Forino, visit parisforinodesign.com.