GET ON THE PATH TO WELLNESS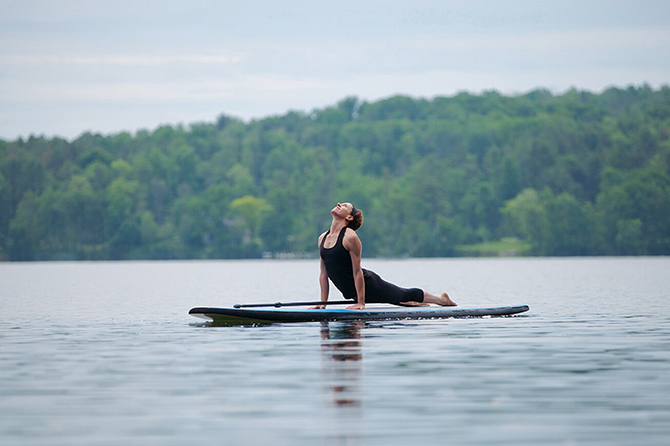 Canyon Ranch
By Olivia Owens
Most of us turn to gym memberships for restoration, but no amount of getting fit is going to help us get our heads on straight. Sometimes, the only answer is a solid break from our everyday life to consciously focus on our personal development. Here, our picks to detox, de-stress and ultimately appreciate life.
---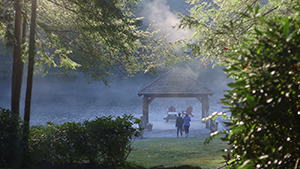 SKYTERRA WELLNESS RETREAT AND WEIGHT LOSS SPA
Lake Toxaway, NC
Surrounded by the Blue Ridge Mountains, the Pisgah National Forest, and the French Broad River, near Asheville, Skyterra Wellness Retreat & Weight Loss Spa offers an all-inclusive program with something for everyone. You can choose from over 60 exercise classes (yoga, aquatics, cardio), hiking, kayaking, whitewater rafting, waterfall hunting, fishing, cycling. There are also guided meditation and mindfulness seminars, along with delicious farm-to-table cuisine. That means no processed foods! As soon as you arrive, you undergo a spate of tests, including a bio-electrical impedance analysis test, which measures body fat, muscle distribution, and body water balance. After, you meet with a specialist to review your results and plan your stay. And what a stay it is! It's the perfect place to relax and sleep peacefully after a day of adventure.
For more information on Skyterra Wellness Retreat & Weight Loss Spa, visit skyterrawellness.com.
---
SUNRISE SPRINGS SPA RESORT
Santa Fe, NM
Sunrise Springs Spa Resort, situated on 70 acres between the Sangre de Cristo and Ortiz Mountains in Santa Fe, has been home to Native American pueblos for millennia. By the early 17th century, Sunrise Springs and the nearby El Rancho de las Golondrinas became parajes, or resting places, for travelers along El Camino Real de Tierra Adentro (The Royal Road of the Interior Land). This summer, the resort is offering Wellness Exploration, a healthy getaway for people looking for a life overhaul. The all-inclusive package includes accommodations; farm-fresh gourmet meals; a Spa credit; a private outdoor pool; and unlimited activities. Those in need of a longer exploration can opt for the Immerse & Thrive. In this program, you can work with Sally Fisher, M.D., a licensed counselor who can help you evaluate physical, mental, emotional and spiritual health and develop a Customized Wellness Plan. Guests have unlimited access to experiential activities and customized one-on-one consultations. After your visit, you'll also have access to ongoing support from the team.
For more information on Sunrise Springs, visit sunrisesprings.ojospa.com.
---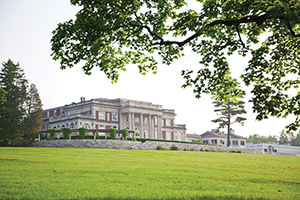 CANYON RANCH
Lenox, MA
Known for pleasing celebrity-types, the award-winning Canyon Ranch offers one of the best weight-loss and life enhancement programs in the country, thanks to its in-house professionals and experts. Wellness is the top priority here, with a full range of fitness classes, lectures on well-being, and spiritual enrichment programs. You'll receive personalized consultations and treatment plans that may include changes to your diet and daily habits to achieve healthier, cleaner living. You'll also discuss clean eating guidelines, along with recommended detoxifying smoothies, which are available daily. Also included in your plan are detoxifying spa treatments; like the Herbal Wrap to help your body release toxins. Or, perhaps the Lymphatic Massage a delicate type of treatment that stimulates the lymphatic system to help the cleansing and detox process in the body. Therapists use light strokes to work on central areas of the body to open up the joint areas and allow the lymphatic fluid to flow more freely. Expect light pressure and longer fluid strokes, with less kneading, pulling and stretching, than in a typical massage. Of course, the options go far beyond these classics—it's just a matter of discovering what works best for you.
Canyon Ranch also has outposts in Tucson, a SpaClub in Las Vegas and can be found at sea on many modern cruise lines. For more information, visit canyonranch.com.
---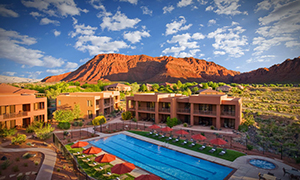 RED MOUNTAIN RESORT
St. George, UT
Here is a place where you can be active or relax as you like, anytime you like. Red Mountain Resort is surrounded by thousands of acres in the hub of recreational diversity and the majestic beauty of the American Southwest. Framed by cliffs and red rock formations at the entrance of Snow Canyon State Park, the resort offers a surprising selection of quality activities for fitness and outdoor recreation enthusiast. Experience Utah's diverse ecological beauty by participating in a guided hike or mountain bike ride. Or spend the day exploring dramatic natural "art" at Zion or Bryce Canyon National Parks.
Renew your body and mind with over 50 fun fitness classes. Work smarter, with fitness testing using state-of-the-art equipment. Or participate in healthy living classes and workshops, cooking demonstrations and pottery classes. Over at the spa, a soothing and sensual experience awaits guests. Treat yourself to a Canyon Sage Warm Stone Massage. Or, perhaps book the Bee Perfect Body Wrap treatment with its layers of honey, aloe, and fruit extracts for a soft and silky skin.
Whether your goal is seeking sports or solitude, spiritual sanctuary or wellness/ spa offerings, Red Mountain offers a whole landscape of limitless possibilities. And best of all—you choose your own adventure!
For more information on Red Mountain Resort, visit redmountainresort.com.