TASTE AND TOAST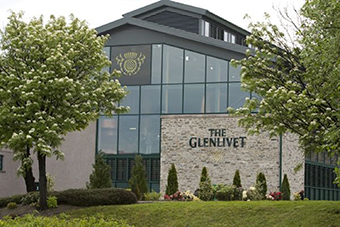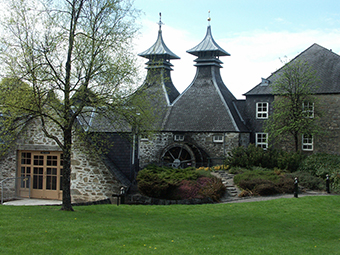 The Glenlivet Distillery Strathisla Distillery
By Patricia Canole
Food may get all the press, but specialty liquors are just as important in imparting the real taste of a location. The creation of such spirits is a celebration of the history, landscape, and culture of a particular region. We explored in search of authentic experiences to taste and toast some of the world's most famous liquors.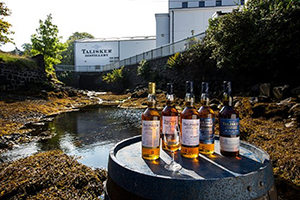 Talisker Distillery
SINGLE-MALT IN SCOTLAND
Scotch is certainly having a significant moment, but it's been the favored libation of every Scot from shopkeepers to kings for centuries. The single malts, which are distilled, barrel-aged and bottled by Scotland's 120-plus whisky makers, are more prevalent now than ever. Meant to be slowly savored, single malts warm the palate with intense flavors that range from light and delicate to rich and smoky. The spirit is produced mainly in the Highlands (but also along the western coast and on islands such as Islay and Skye). Scottish whisky-tasting adventures are the perfect complement to the country's wild craggy landscapes and secluded castles.
Begin in Edinburgh, where there's no shortage of whisky bars. At trendy The Devil's Advocate, you'll find more than 200 options, plus delicious whisky-based cocktails. And the old-school Bow Bar is popular with visitors and locals. Hire a driver/guide to explore the heart of the single-malt country in Speyside, and you can learn how malted barley, spring water, and yeast combine to create this strong (40 percent alcohol) spirit. Two favorite distilleries include Strathisia (chivas.com)—home to Chivas Regal—the region's longest operating (since 1786) and most photogenic distillery, and The Glenlivet (theglenlivet.com), where history meets modern mega-commerce. Then head to the Isle of Skye to visit Talisker (isleofskye.com)—the producer makes whisky with a smoky taste: it's malted over a peat-fueled fire.
---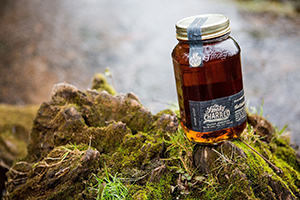 Ole Smoky
MOONSHINE IN TENNESSEE
For a spirited getaway closer to home, check out the wildly popular Gatlinburg, Tennessee, where legal moonshine distilleries are abundant, and the Great Smoky Mountains National Park is ripe with spectacular scenery. Visitors score with warm hospitality—all served, of course, with a chaser of fiery Appalachian moonshine.
Try some white lightning at the Ole Smoky Tennessee Moonshine Distillery (olesmoky.com). Here the unaged corn whiskey liquor is crafted using century-old recipes. In addition to tastings, the distillery hosts live bluegrass music. Pick up some samples: You can choose from the original 100-proof deal or slightly less lethal flavored versions (peach, watermelon, apple pie, sweet tea). All are packed in Mason jars. A visitor-friendly trolley makes imbibing easier.
---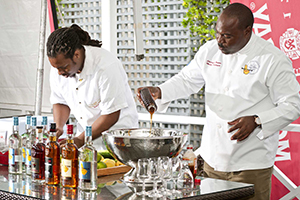 Barbados Food & Rum Festival
RUM IN BARBADOS
You'll find a thriving rum culture on most Caribbean islands, but on Barbados, you'll also discover an almost religious reverence for rum shops—small wooden houses—where locals gather to drink, play dominoes and nibble flying fish cutters (sandwiches), along with rice and peas. Barbados' history is robust with this sweet spirit, which is derived from sugarcane. The rum tradition dates back to the 1600s when the island was dotted with 500 windmills that were used to cold-press the sugarcane. Today, Barbados beaches are teeming with luxurious resorts. So, when you are not soaking up the rays or dining under the moonlight, there's always time to toast the day with the island's favorite libation—rum punch.
---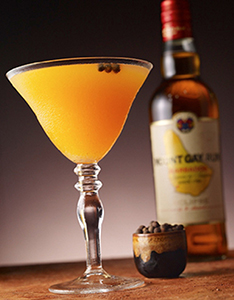 Mount Gay Rum
Start at the source: Mount Gay (mountgayrum.com)—named for Sir John Gay, whose business partner was the improbably named John Sober—has been making rum since 1703, when the spirit distilled from molasses was known as "Kill-Devil." Here, you can choose from one of three tours/tastings, before continuing your rum lessons at beautiful St. Nicolas Abbey, which was built in 1660 and is home to a rum and sugar museum and distillery. Tip: In November, the island welcomes the Barbados Food & Rum Festival (visitbarbados.org), during which top Bajan chefs and international names, such as Anne Burrell and Marcus Samuelsson, demonstrate cooking techniques, along with loads of rum sipping.