SWIRLS OF MAGIC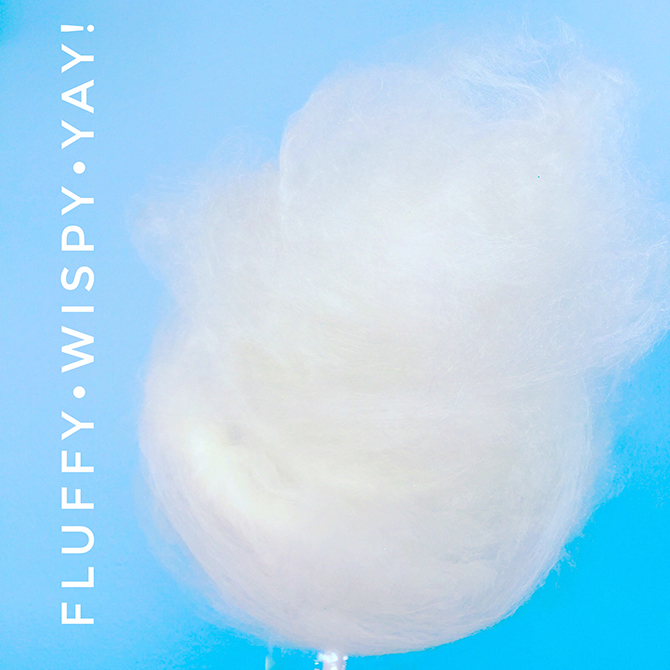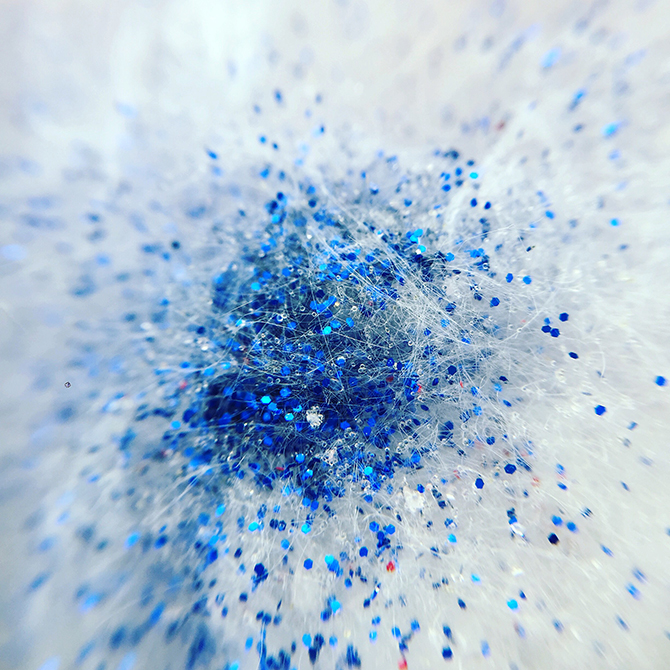 By Patricia Canole
Think back to your childhood: Summer meant a season of fairs and carnivals and the inevitable accompaniment to the Ferris wheel, bumper cars, and carousel. I'm talking hot dogs, soft pretzels, onion rings, snow cones—and, of course, bowling ball-sized wisps of cotton candy. True, a day at the fair or carnival can still be found somewhere within the region—and to the delight of children of all ages. But how does a New Yorker recreate that feeling of carefree fun and wonderment? The answer: fluff + fluff to satisfy any sweet dilemma.
We recently caught up with Natalia Ryder, the founder of fluff + fluff, who opened this confection company last year. She noted that fluff + fluff only uses organic cane sugars, natural flavors, and colors because quite simply they care. They want to make this a happy, wholesome delight.
What inspired you to start fluff + fluff?
The sheer pleasure of cotton candy in all its splendor. I love the look, feel and taste of our cotton candy. It is, quite possibly, the prettiest confection on the planet. I like working with beautiful things. Once I made it artisanal cotton candy I was truly inspired.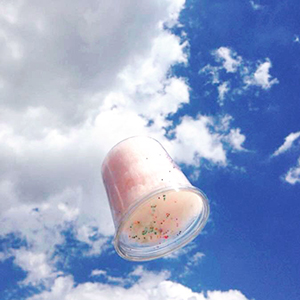 Did you have a background in making cotton candy?
I bought the cotton candy machine to add the fun factor to a White Party we were hosting. I had visions of white clouds dotting the dance floor, as impromptu props at the photo booth and a guaranteed treat and smile-maker for our guests. Once the machine arrived, I started dreaming up ways to make it taste better. In no time, at all, I arrived at the conclusion that I would only use organic cane sugars and all natural flavors for the party. It made the look and taste vastly superior! Organic sugars caramelize in a way that refined sugars can't. The response was over-the-top. Everyone at the White Party gushed and shared on social media. Soon, friends would invite me to their celebrations and then interject with, "Do you think you could make your fluff?" It wasn't long before friends of friends were calling to ask me to spin for their events. That is how fluff + fluff came to be. We've been spinning for quite some time, but our official launch was last May 2016. It was high time we properly shared our fluff + fluff with the planet!
Tell us about the process of making your cotton candy. Is it as complicated as it looks?
It's not difficult because fluff is inherently pretty. It's very hard to go wrong but our Spinners develop individual flair and personal style for their fluff spinning. I aim to build hills and valleys to "catch" our Snappy Toppings and spread the joy of Pixie Dust, Sparkle, Chocolate Cookie Crumble, Sea Salt, Chili or Confetti Sprinkles...all over our fluff + fluff clouds. Some of our Spinners love to build perfect spheres and punctuate with our Snappy Toppings. Other Spinners look for a budding rose effect. We infuse a lot of personality and panache into every cloud of fluff!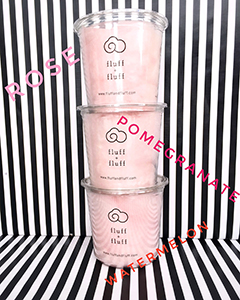 Where did you start out? Was it in your kitchen or did you already have space in a manufacturing facility?
I started out making choices about good wholesome ingredients in my kitchen when I was making fluff for family and friends. The moment we started getting requests from people, beyond our nearest and dearest, I started borrowing a chef's kitchen and getting his kind input on my fanciful concoctions.
Did you ever think you'd be this successful making an old-time favorite?
Once I came up with flavors like Rose, Pomegranate, Earl Grey, Mojito, Caramel with Black Hawaiian Sea Salt, Cookies & Cream, Coconut, I couldn't fathom anyone resisting a taste. The notion of fluff + fluff Tubs took the concept even further. Our 24 oz. Tubs keep our delicate wisps airtight (under the right conditions they can last up to two weeks and, sometimes, a bit more). This means that you can travel with them, ship them, hand out a great many of them at a time, set them on a table, in a basket or swag bags for guests and clients to enjoy a sweet treat.
Although most of your business is directed to catered events, can the individual consumer purchase fluff + fluff?
Yes, we are a democratic maker of wispy works of artisanal cotton candy. We came up with our fluff + fluff Tubs so that anyone could eat our confections at home, in the office, at events and gift it to those they really and truly love and appreciate!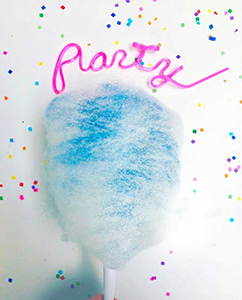 Tell us who dreams these up?
Inspiration is everywhere! At fluff + fluff, we talk flavors all the time and pride ourselves on being inventive and inspired with our menu offerings. Nevertheless, some of our faves can be credited to our clients and friends. For instance, our Unicorn Mix (a Snappy Topping composed from a medley of Sprinkles, Confetti, Pearls, Shimmer and small sugar shapes) was created by one of our youngest clients, when her mom asked her what the topping should be for her Unicorn Party. At fluff + fluff, we live to make joy so it stands to reason that if a client can dream it, we will make it happen for them. Our sugars are handcrafted so we can offer endless variety.
Tell us about some of your over-the-top flavors.
Of course, the Pink and Blue versions are the common experience for most but don't offer the joy of flavors like Champagne, Lavender or Tangerine. Having a flavor like Passion Fruit is an exciting departure. There's something for every palate. Our menu changes seasonally, so it always stays fun. This summer we're offering Coconut, Mango, Watermelon, Strawberry, Lime, Cherry, Almond, Rose, Caramel, Cookies & Cream, Pomegranate, Vanilla, Champagne, Lavender, Earl Grey, Mojito, and Tangerine. Then, of course, factor in our Snappy Toppings: Confetti, Sprinkles and the magic of Sparkle on your fluff + fluff.
Team fluff + fluff identifies with fun being a "core value." We live it every day. We attract it from other people. We bring it everywhere we go. Hence, our motto: fluffy, wispy, yay!
For more information on fluff + fluff, visit fluffandfluff.com.