BIG SCREEN PREVIEWS
By Pat Collins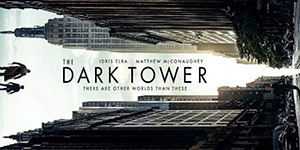 THE DARK TOWER
Not Yet Rated
Release: August 4th
The Shining, Misery, Stand By Me and The Shawshank Redemption are the best of the many films based on a Steven King best seller. Inarguably Carrie was the worst page to screen adaptation. The Dark Tower, a series of eight books, inspired this sci-fi, western horror movie starring charismatic British actor, Idris Elba, as the lone gunslinger Roland Deschain. He has the unenviable task of preventing the Sorcerer/Man in Black Walter Padick (Matthew McConaughey) from destroying a mystical structure known as The Tower. Where else but NYC would such a tower be located. Jake Chambers plays Tom Taylor (Deschain's protégé) and surrogate son. The Dark Tower's journey from page to screen began in 2007 with J. J. Abrams on board to direct before Nikolaj Arcel signed on.
---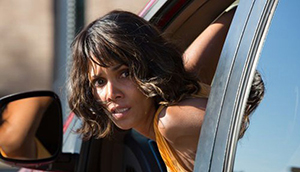 KIDNAP
Rated: R
Release: August 4th
It is a parent's worst nightmare and the subject of several films including Liam Neeson's 2008 blockbuster Taken, Hugh Jackman's Prisoners and Halle Berry's smaller budgeted film about a devoted single mother- Karla whose 10-year-old son Frankie (Sage Correa) is abducted at a carnival. Frustrated by police department bureaucracy Karla resolves to find the men who sped away with her terrified son while onlookers failed to intervene. Her determination is summed up in one line of dialogue: "As long as my son is in that car, I will not stop. Wherever you go, I will be right behind you." The Oscar winner's star power and the subject matter account for the movie's 95 percent audience want-to-see-rating based on statistics provided by Rotten Tomatoes. Kidnap's original opening date was scheduled for October 2015; a new date, May 2016, was scrapped as well. In her next film Ms. Berry co-stars with Colin Firth, Taron Edgerton and Channing Tatum in The Kingsman: Golden Circle, a sequel to the 1995 spy action adventure opening in October.
---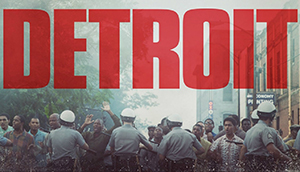 DETROIT
Not Yet Rated
Release: August 4th
Fifty years ago on July 23rd, Detroit was a war zone. State troopers, the National Guard, and the city's police force descended on the city's West Side during what would be known as the 12th Street Riot. The events leading up to that urban battle are recreated in Kathryn Bigelow's film. Ms. Bigelow, the first woman director to win an Academy Award, helmed The Hurt Locker and Zero Dark Thirty. The battleground here is the Motor City's streets with snipers on the loose and civilians in danger. Ms. Bigelow focuses on a group of young terrified African American men who sought refuge from the police in the Algiers Motel. The police attack on that motel claimed the lives of three innocent people. Leading the cast are Anthony Mackie (The Avengers), Jack Reynor (Transformers: Age of Extinction), Hannah Murray (Game of Thrones) and John Boyega (Star Wars: The Force Awakens). Ms. Bigelow shot her film in Boston not Detroit because Michigan does not offer the movie production incentives Massachusetts provides.
---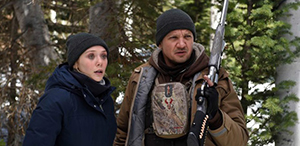 WIND RIVER
Rated: R
Release: August 4th
In a remote part of Wyoming the death of a Native American teenager, raped before she succumbed in subzero temperatures on reservation land, is under investigation. A Las Vegas-based FBI agent (Elizabeth Olson) has the grim task of solving the crime in an unusual whodunit directed by Taylor Sheridan. Jeremy Renner bundles up to play Cory Lambert, a wildlife officer who in pursuit of mountain lions discovers the dead body in the snow. Flashbacks to the crime are not for the squeamish. Coincidentally the victim is the daughter of one of Cory's childhood friends. Also coincidentally Mr. Renner studied criminology in college.
---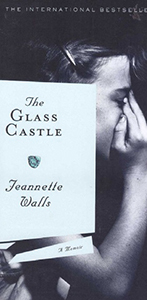 THE GLASS CASTLE
Rated: PG 13
Release: August 11th
Jeannette Walls' 2005 memoir spent 261 weeks on the best-seller list and sold 2.7 million copies. In the highly anticipated film version Brie Larson, (a 2012 Oscar winner for Room) has the pivotal role as the most outspoken of four siblings raised by impoverished, non-conformist parents Rex and Rosemary. Theirs was a nomadic existence controlled by a dictatorial—often violent and alcoholic—hippie father (played by Woody Harrelson) who moved his family from one state to another in search of odd jobs and to avoid many creditors. Unlike Ben Cash (Viggo Mortenson), the widowed father living far from civilization in the Washington State woods with his six children in Captain Fantastic, Rex Walls is not a sympathetic or likable character, but he is an interesting one. Destin Daniel Cretton directed this mostly factual account of Ms. Wall's childhood and formative years before severing ties with Rex. Naomi Watts adds another parental role to her filmography as the dysfunctional mother. I will not divulge more of the plot but will add that with the help of benefactors Ms. Walls graduated with honors from Barnard College and went on to achieve success in her chosen career. Before her father's death in 1994, Ms.Wells reconciled with him.
---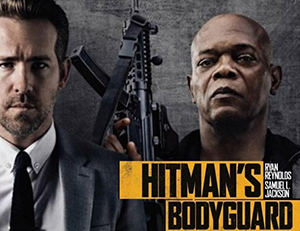 THE HITMAN'S BODYGUARD
Rated: R
Release: August 18th
If there exists a world record for the number of times the best known four letter expletive is uttered in a major motion picture, Samuel L. Jackson indisputably breaks that record in an action comedy directed by Patrick Hughes. Darrius Kincaid (Mr. Jackson), a hit man who proudly claims he has bumped off 250 victims, is temporarily released from jail to testify against a brutal European dictator (Gary Oldman) at The Hague International Court Of Justice. To ensure the star witness is not eliminated by the dictator's assassins before the trial, a protection agent Michael Bryce (Ryan Reynolds) is hired to safely deliver the titular hitman to The Hague. The two men have a history, and it's decidedly not a good one. Once upon a crime Kincaid tried but failed to kill Bryce. Salma Hayek whose presence is always a welcome addition to any movie plays Kincaid's wife and fellow assassin. This is Mr. Reynolds first film since Deadpool a $781 million blockbuster that secured him a place on Hollywood's A-list. With more than 100 movies on his filmography, Mr. Jackson ranks as the all-time box office champ. Added together his films grossed more than $5 billion.
---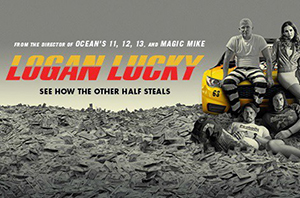 LOGAN LUCKY
Rated: PG 13
Release: August 18th
As the director of three Ocean's movies, director Steven Soderbergh knows a thing or two about making a heist movie. However, the thieves here lack the intelligence and expertise of Danny Ocean and his Vegas crew. The goofy would be thieves Jimmy and Clyde (Channing Tatum and Adam Driver) intend to break into the vault at the Charlotte Motor Speedway but are utterly clueless about how to steal the money. For expert advice, they turn to an incarcerated thief Joe Bang (Daniel Craig) and bust him out of jail to plan and execute the daring robbery during the Coca-Cola 600. Mr. Craig's character with cropped white hair and an even shorter temper bears no resemblance to the debonair James Bond. In cameo roles are real life NASCAR drivers Carl Edwards, Brad Keselowski, Joey Logano, Ryan Blaney, Kyle Larson and Kyle Busch as state troopers. Mr. Soderbergh's cast also includes Oscar winner Hilary Swank, Riley Keough, Katie Holmes, and Sebastian Stan. The movie reunites Soderbergh and Tatum who worked together on Magic Mike, Side Effects, and Haywire.
---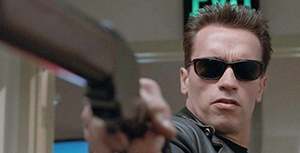 TERMINATOR 2: JUDGEMENT DAY 3D
Rated: R
Release: August 25th
Twenty-six years after director James Cameron's blockbuster opened in theaters Arnold Schwarzenegger is back on the big screen in a 3D digitally re-mastered version of the original. In 1991 the movie's production budget was an unheard of $102 million. The global box office of $520 million set a record. Critics and ticket buyers gave Arnold and company a 94 percent approval rating, and it made The American Film Institute's list of best action films of all time. Legendary makeup artist Stan Winston won an Oscar for transforming actors into cyborgs. The plot centers on a strong-willed mother, Sarah Connor (Linda Hamilton) and her 10-year-old son, John (Edward Furlong) who are pursued by a shape-shifting T-1000 (Robert Patrick). The movie's dialogue co-written by Mr. Cameron and William Wisher includes these quotes "You were going to kill that guy?" "Of course I'm a Terminator," "Give me your boots, your clothes, your money and your motorcycle" to which Cigar Biker replies, "You forgot to say, please." Of course, who can forget the most famous line, "Hasta la vista, baby."
---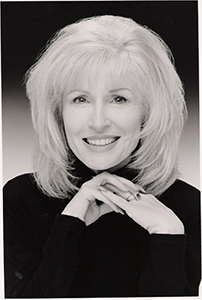 Pat Collins is a three-time Emmy award-winning film, theater and entertainment critic/reporter. Her outstanding media credits include WCBS-TV, Good Morning America and WWOR-TV. She is a contributor to CUNY-TV's Arts and The City program and the host of several Broadway specials including Kinky Boots On Broadway, Fiddler On The Roof: Back On Broadway, and The Road To The Tonys.