FROM MD TO ARTIST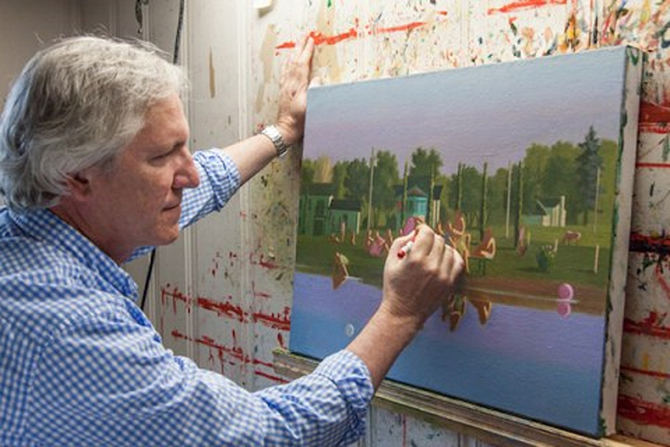 The artist at work
By Debbie Dickinson
Long before becoming a distinguished neurosurgeon, Keith Kattner would paint up to ten hours a day, perfecting his style and use of color. Even into his medical career, Kattner never lost his passion for art. His disappearances after operating where he defused surgical stress were "therapeutic." He languished in his private studio after hours hidden away painting Hudson-Style Renaissance landscapes.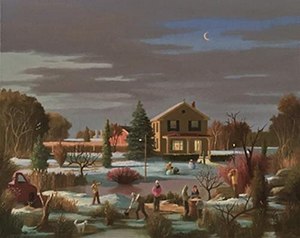 Seasonal Drift

A CLEAR VISION
He chose the oil painting medium because he sees a vision that is an emotional thrust on a canvas that he feels gets lost when sketching. "It took me a considerable amount of effort to realize that the rules of art don't always comply with the standards of science. I had to decide which set of rules would supersede the other," says Kattner. His visions come from memory from his childhood, sometimes during young surfing days while living on the Oahu's North Shore, listening to Jim Morrison.
Another reason for retiring from medicine is he felt he did not have enough time to paint after passionate studies of American History and Science that took up every waking hour. It propelled his quest to become a great master. Once he understood this, he could then move forward in his own style with no limits and without hesitation. A prolific researcher, residency program director, and co-founder of the Central Illinois Neuroscience Foundation, Kattner moved to exhibit in New York City and eventually reside in Hudson Valley.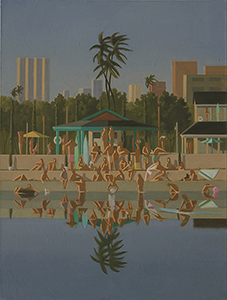 Reflection Eight
STUDYING THE MASTERS
Looking at his art today, you see intrinsic meanings in his paintings. Coincidentally art has been in his family. As a young child, he enjoyed taking art lessons in his hometown of Omaha. And, during his 30-year medical career, he continued studying art history and delving into pre-1945 American Art, visited museums and then became an avid collector. Today, he does not want to be seen as a decorative artist; he only wishes to exhibit as art. His recent works are proof of that title.
For more information on Keith Kattner, visit keithkattnerartisit.com. To view his recent works curated by Steven Torrisi, visit Gray Krauss Sandler Des Rochers & Gigantic Studio (207 West 25th Street, #600). For guided tours contact Debbie Dickinson at edentpr@gmail.com.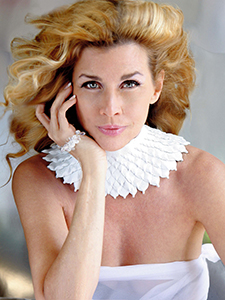 Debbie Dickinson is a writer/actor/supermodel and founder of E.D. Enterprises Luxury Public Relations & Marketing. Her company specializes in Art, Film & Theater Production and Promotion campaigns for artists, luxury products & services, and philanthropy.