CIAO WRINKLES, HELLO SMOOTH SKIN!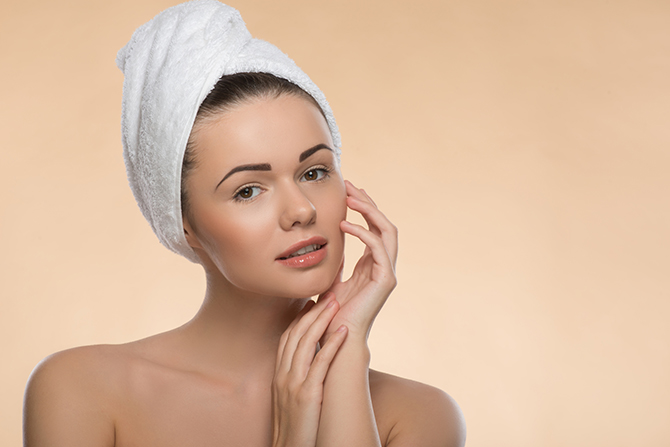 Soft, smooth and supple skin shouldn't be a luxury! With effective anti-aging care, we can take a more relaxed approach to the natural anti-aging process.
---
THE INNER VALUES ARE IMPORTANT!
British scientists may have deciphered the secret of eternal youth: a researcher from Newcastle University has found that the so-called mitochondrial complex II is no longer entirely intact at an advanced age. Because the skin (especially the cells) is exposed to bio-energy, more free radicals are released—fine lines, first wrinkles and a loss of elasticity are the results. The researchers are confident that with this, finding a new approach for anti-aging treatments have been discovered. Those who don't want to wait for the "Miracle Cream" should be certain they include one or more in the daily beauty routine: vitamin E, retinol, collagen, coenzyme Q10, hyaluronic acid and stem cell extracts.
---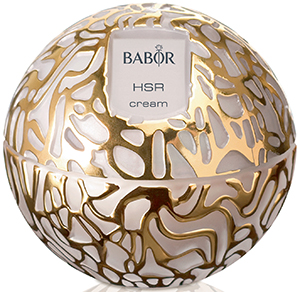 Babor HSR Lifting Cream is a luxurious, anti-wrinkle skincare range suitable for all skin types. It counteracts the most important causes of wrinkle formation: the loss of volume and elasticity, the slowing down of the skin's metabolism and the hardening of the dermal matrix. babor.com
---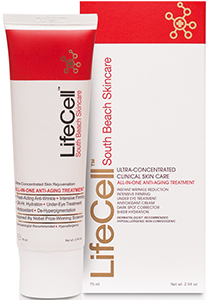 LifeCell - South Beach Skincare an all-natural and all-in-one approach to preventing the signs of aging by putting nature's most powerful nutrients to work for your skin. Instead of using 5 to 6 different products to achieve youthful skin, just one tube of Life Cell is everything you will ever need. It's a moisturizer, a firming cream, an under-eye treatment, an antioxidant and a dark spot minimizer. lifecellcream.com
---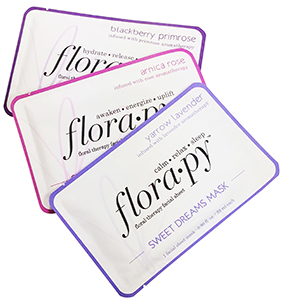 Flora•py Floral Therapy Facial Sheet Masks hydrate the skin and renew the senses with sheet masks soaked with healing flowers and essential oils. The soft gel-like mask conforms comfortably to the face. florapybeauty.com
---
WHAT HAPPENS UNDER THE SKIN?
Collagens are the structural proteins which form the main and most important fiber component of connective tissue at more than 60 percent. As age increases, however, the connective tissue becomes weaker, and the collagenous and elastic fibers are degraded. This leads to a loss of elasticity and also the energy in the collagen, and cell production decreases. As a result, the skin becomes increasingly dry, wrinkles are formed, and the tissue is more permeable to external breakouts.
---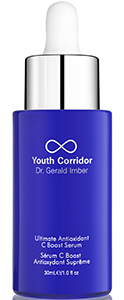 Youth Corridor Ultimate Antioxidant C Boost Serum is a crucial skin care product for all ages and skin types. Boost Serum uses the active form of vitamin C to enhance your skin's rejuvenation process. The powerful antioxidants vitamins C and E are uniquely combined with melatonin and vitamin B3 to help reverse sun damage, visually firm skin, brighten skin's appearance and reduce the look of fine lines and wrinkles. Skin appears more even toned, balanced and youthful. youthcorridor.com
---

MyChelle - Peptide + Anti-Wrinkle Serum firms and repairs the skin. The anti-aging serum features Argan Plant Stem Cells and Crocus Chrysanthus to help firm the skin's texture. The serum also contains two powerful peptides to stimulate collagen formation and minimize wrinkle depth. A potent combination of lipids and hyaluronic acids are used to increase skin's moisture for sustained hydration. mychelle.com
---

UsRx DermRenew Retinol Complex a triple action anti-aging formula designed to reduce the appearance of fine lines and wrinkles, while simultaneously exfoliating-resulting in improved tone and texture. The complex is loaded with vitamins A and pro-vitamin B5 which, when combined, lessen the look of deep creases, reduce pore size, and help smooth out rough skin textures. It contains Retinol to revitalize hyperpigmented skin and vitamin E which will contribute to tone and hydrate the skin, as well as promote scar healing. urbanskinrx.com
---

DNA-EGF Renewal encourages the elimination of DNA damage to replicate the function that naturally occurs in young skin but slows with aging and other external factors. This highly active enzyme is encapsulated in a liposome delivery system to maximize the recovery process for younger, healthier skin. dnaegfrenewal.com
---

AHAVA - Dead Sea Crystal Osmoter™ X6 Facial Serum is a powerful oil based treatment and delivery system that penetrates deep into the skin making it one of the most potent serums to correct loss of firmness, deep wrinkles and skin dullness. ahavaus.com
---

INDERMICA Oxyderm Wrinkle Cream is an innovative patented skin care product which is free of artificial preservatives; blended with new-age compounds and a combination of natural ingredients to include: apple, grape, and alpine rose stem cells to help reverse the signs of aging. indermica.com
---

Skin Authority Beauty Infusion Collection™ delivers superfoods for the face including probiotics, turmeric, quinoa, blueberry, avocado, and Swertia. Skin Authority's formulas are inspired by the ancient Ayurvedic techniques to produce inner, outer and lasting beauty. skinauthority.com
---
EYE-EYE CAPTAIN!
The skin around the eyes is particularly thin and has hardly any sebaceous glands. Due to the high stress, wrinkles can occur quickly. What's more, this area is often very sensitive, which is why it's important to find a fragrance and preservative-free eye care product. Simply dab it on gently in the morning and the evening, so that dryness smears are visually smoothed immediately, and the formation of new wrinkles is delayed.
---
-The editors of BeautyPress.com