THE FUTURE OF FERTILITY MEDICINE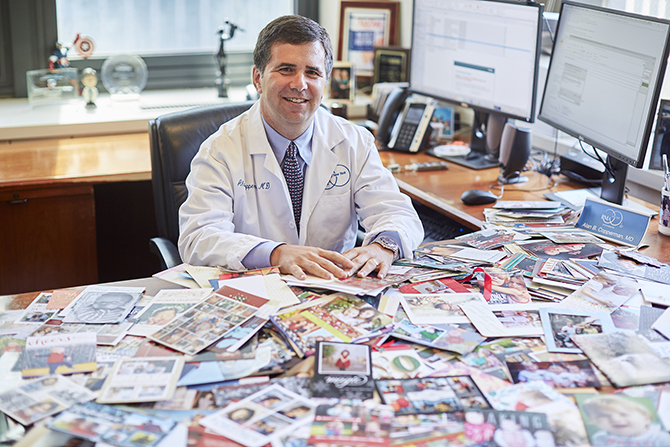 By Dr. Alan Copperman | Photography by Maku Lopez
After more than two decades of practicing reproductive medicine, my greatest thrill is making the call to a patient and letting her know that she is pregnant and her dreams are going to come true. Being a fertility specialist has presented me with more opportunities to help people than I ever could have imagined. Someone asked me recently how many patients I have helped become parents over the 22 years of my career. I calculated that given both the direct and indirect influence of my efforts; the total came to well over 25,000 babies. I was staggered by the number.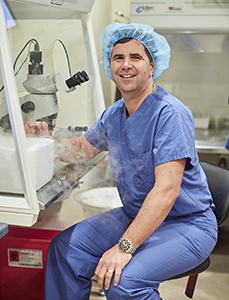 A DOCTOR IS BORN
For some, choosing a career is one of the toughest choices they can make in life. For me, however, I'm not sure I ever considered any other path. My parents recently told me that when I was born, I received a gift: a bib that had the legend "My son, the doctor" printed across it. It was of course quite some years later before I completed medical school, but the desire to be a physician is something that has always been ingrained in me. While becoming a doctor may have been my destiny, I did find it hard to decide which type of medical career to pursue. My early interest in science fiction steered me toward the surgical and technical aspects of medicine: I found the idea of using techniques like microsurgery and applying genetics and new scientific information to clinical care very appealing. However, I also wanted to be able to connect with and support patients on an emotional level. It was this blend of interests that first led me to consider working as a reproductive endocrinologist—and suddenly my future became clear.
I am lucky to have so many facets to my work. I embrace all of my roles as leader, teacher, scientist, mentor, and most of all, physician, and often get to perform each of these on a daily basis. For the past 15 years, I have served as Vice-Chairman and Director of the Division of Reproductive Endocrinology and Infertility of the Department of Obstetrics, Gynecology and Reproductive Science at Mount Sinai Medical Center. At Mount Sinai, I have the opportunity to participate in the educational process of shaping young physicians in training who collectively represent the future of reproductive medicine.
A good deal of my scientific and clinical activities are performed at Reproductive Medicine Associates of New York, the practice I co-founded in 2001. At RMA of NY, I lead regulatory and medical advisory meetings, coordinate our laboratory, clinical, and scientific, and mentor young doctors. Together, we are developing new protocols and clinical treatment strategies to support patients and provide access to the best possible outcomes.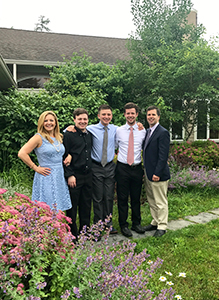 THE PERSONAL TOUCH
The most rewarding part of my work involves helping individuals and couples achieve their reproductive goals. I take both the emotional and the medical side of the patient journey seriously. I find that asking open-ended questions, listening to fears and concerns, and recognizing emotional needs help us tailor treatment strategies. Today's medical workup must be personalized and patient-centered. It involves investigation of the uterus, the tubes, the eggs, and the sperm, as well as assessing a patient's or a couple's emotional needs. I believe that today's physician has a unique opportunity to access data and use the information to streamline treatment. Some patients may benefit from low-tech approaches, while others will require in vitro fertilization (IVF) and transfer of a chromosomally screened embryo. In the infancy of IVF, having twins and even triplets were a simple fact, but by using modern information and new technologies, we can identify the healthiest of embryos and maximize the likelihood of a healthy, full-term delivery.
One of the most significant impacts the reproductive field has had is in the advancement of egg freezing, or oocyte cryopreservation. For women with cancer, this technology translates into future fertility for those facing chemotherapy. For women focused on building their careers, egg freezing creates the opportunities for them to make their family when they are ready. Using modern vitrification techniques, many women have preserved their fertility, and gone on to have healthy children when they were ready.
Technological advancements in reproductive medicine allow us to now identify mutations in patients who have had genetic diseases run in their families for generations. We routinely combine modern technology such as next generation sequencing with patient education and emotional support to not only cure infertility but to assist couples at risk to have healthy offspring that are not afflicted with diseases such as Tay Sachs and Cystic Fibrosis.
MEDICAL ADVANCEMENTS
One of my personal goals is to increase awareness of today's advances in reproductive medicine. For too long, infertile couples have suffered in private with the shame and guilt of infertility. So many could benefit from consultations, new technologies, and even just basic emotional support. It is time to make discussions more accessible—geographically, financially, and emotionally. We need to understand how to blend the world of science with the very personal family struggles of those who are battling infertility. We also need to take care of practical elements, like advocating for better insurance coverage to address the financial burden of treatment.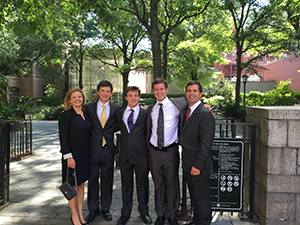 The opportunities before us now are incredible. For centuries, we relied on anecdotal evidence as the basis for medical remedies. Just 100 years ago, infertility was treated with exploratory surgery. Thirty years ago, we saw the proliferation of endoscopic surgery. Over the past two decades, reproductive medicine has moved out of the body and into the petri dish, with physicians picking the healthiest sperm and putting it into the egg. In the last five years, advanced genomics has enabled us to refine that process by using genetic data points to identify the single healthiest embryo.
It is an exciting time to be a fertility specialist. The advances of tomorrow will be primarily digital, and driven by data-based evidence that allows us a greater understanding than ever before of how to maximize the chance of a healthy pregnancy and birth. At the same time, we have to ensure that we don't lose our humanity along the way—just because technology means we can do something, it doesn't mean we should. That's why the thoughtful implementation of science in full partnership with ethics committees, institutional and societal oversight, and appropriate Institutional Review Board approval is so important.
HERE'S TO THE FUTURE
I remain as fascinated today by the technical aspects of medicine as I did when I was at medical school. Continual advances mean I still spend my evenings poring over textbooks as new knowledge creation allows for new tools to be developed. The potential for digital disruption is huge—next generation sequencing, parallel processing, cloud storage and more will in the future mean access to care and knowledge and pathways to success for those who may not previously have had a choice. I can see just over the horizon a future of non-invasive ways to select the healthiest embryos.
I am a father myself, and my three teenage sons are my pride and joy. They teach my wife and myself so much about what parenthood means and the hopes and dreams that it entails. They have also helped me to realize how important it is that we pass on the knowledge we have, to make the world a better place for each successive generation within a framework of ethics and social justice that translates to a better future for all.
I'm honored to be part of one of the largest and most patient-focused IVF practices in the United States. As physicians, we must have the courage to fail as well as to try—just as those undergoing fertility treatments do. My aim is to use my medical training and experience to blend science, compassion, and ethics with an emotional understanding of the courage it takes for patients to go through IVF treatment. I want to contribute to a world where every single patient who dreams of having a healthy baby can be helped to achieve that goal. I want to do good to make people feel better. To me, that's the very essence of being a physician."
---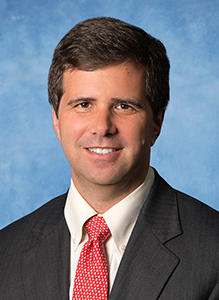 Dr. Alan Copperman is an experienced and respected clinician, has published numerous manuscripts and book chapters on reproductive medicine, and has co-authored hundreds of scientific abstracts on infertility, in vitro fertilization, egg freezing, ovum donation, and genetics. Dr. Copperman is frequently quoted in print and digital media (Wall Street Journal, U.S. News & World Report, The New York Times, SELF, Health.com, Parenting Magazine) and is featured on local and nationally-televised news shows. He has been named to New York Magazine's list of Best Doctors sixteen years in a row.