BIG SCREEN PREVIEWS
By Pat Collins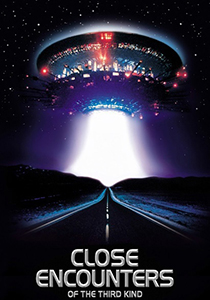 CLOSE ENCOUNTERS OF THE THIRD KIND: 40th Anniversary
Rated: PG
Release September 1st (one week only)
The year 1977 was a banner year for movies: George Lucas' Star Wars IV: A New Hope, Woody Allen's Annie Hall, John Badham's Saturday Night Fever, David Lynch's Eraserhead, Richard Attenborough's A Bridge Too Far and Steven Spielberg's enchanting sci-fi film. In celebration of its 40th anniversary, Close Encounters will be shown in theaters for one week beginning September 1st.
Studio executives were less than enthusiastic about Mr. Spielberg's idea for a film about an Indiana electrical lineman's observation of UFO's. Steve McQueen, Mr. Spielberg's first choice for the Roy Neary role, declined as did Al Pacino, Dustin Hoffman, Gene Hackman and Jack Nicholson. It is impossible to imagine those actors in the role so perfectly played by Richard Dreyfus. Mr. Spielberg convinced the renowned French director Francois Truffaut to join the cast as a scientist investigating UFO activity and the disappearance of those pilots whose undamaged plane was found in the Sonoran Desert. Also in the cast—Melinda Dillon, Teri Garr, Bob Balaban and the young Gary Griffey. The film received 8 Oscar nominations and won for cinematography. The film's budget was $20 million; its worldwide box office gross totaled $300 million. The Library Of Congress selected Close Encounters for preservation in the National Film Registry.
---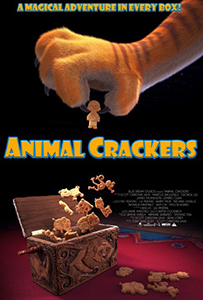 ANIMAL CRACKERS
Not Yet Rated
Release: September 1st
No, it is not a remake of the funny 1930 Marx Brothers movie but a 3D animated comedy. Owen (John Krasinski) and Zoe Huntington (Emily Blunt) inherit an unusual circus which bears no resemblance to Ringling Brothers. Here everyone who eats a cracker turns into a real life version of the animal he or she just digested. The transformation may be harder for those who gobbled an elephant cracker rather than a monkey shaped sweet. Yes, this is an unusual premise for a family movie.
The voice cast includes Danny DeVito, Sylvester Stallone, Raven Symone, Harvey Fierstein as Esmerelda, the fortune teller and Sir Ian McKellen as the Huntington's evil uncle. Scott Christian Sava and Tony Bancroft co directed and the creatures were designed by Carter Goodrich (Despicable Me). Parent Alert: Be prepared to address the concerns of young movie goers who leave the Cineplex thinking they will not turn into a real tiger or bear or any critter after eating a box full of animal crackers.
---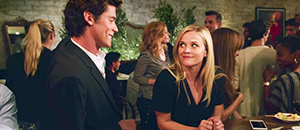 HOME AGAIN
Rated: PG 13
Release: September 8th
She has not appeared in a romantic comedy since 2012's This Means War with Chris Pine and Tom Hardy. In the intervening years, Oscar winner Reese Weatherspoon played Cheryl Strayed in Wild, co-produced Gone Girl and played the role of Madeline Martha McKenzie in the mini-series Big Little Lies. Few actresses of her generation are as adept at playing spunky, independent women in big screen rom-com like Elle Woods in Legally Blonde. Her character in director/ writer, Hallie Meyers Shyers' movie, is an emotionally confused mother of two recently split from cheating husband (Michael Sheen). In a celebratory mood on her 40th birthday, she offers the guest cottage on her property to three struggling screenwriters with no place to live. You have already guessed romantic entanglements between Alice and her boarders arise. Welcome back, Reese. You have returned just in time. We need a few laughs now more than ever.
---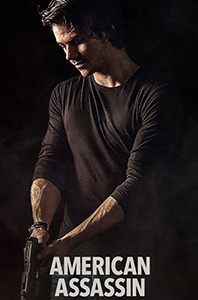 AMERICAN ASSASSIN
Not Yet Rated
Release: September 15th
Robert Ludlum's ex CIA assassin Jason Bourne is a victim of franchise fatigue (critics and audiences gave last summer's sequel a 55 percent Rotten Tomatoes score) and Tom Clancy's CIA analyst Jack Ryan, the hero of 5 movies, ran out of interesting enemies long ago. Movie goers in search of a new and young flawed hero may find one in the late author Vince Flynn's avenging protagonist and rookie CIA operative Mitch Rapp (Dylan O'Brien). Director Michael Cuesta's action adventure based on Mr. Flynn's 2010 novel was originally titled Consent To Kill where CIA deputy director Irene Kennedy (Sanna Lathan) assigns Cold War veteran Stan Hurley (Michael Keaton) to train recruits whose identities are known only to him and one other insider.
Rapp, whose fiancée was killed in an Islamic terrorist attack on Americans at a tropical beach resort, is more than sufficiently motivated. Adding to the intrigue is a rogue operative (Taylor Kitsch) who Mitch must locate before he ignites World War 3 in the Middle East. The movie's creative team first approached Chris Hemsworth for the leading role before casting Mr. O'Brien who is best known for The Maze Runner and MTV's Teen Wolf. Bruce Willis was on their list for the role that went to Mr. Keaton, instead.
---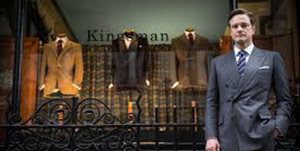 KINGSMAN: THE GOLDEN CIRCLE
Rated: R
Release: September 22nd
He is alive! Colin Firth's dapper British operative Harry Hart's demise at the end of the 2014 surprise blockbuster The Kingsman: Secret Service blessedly was short lived. Hart and his young, fearless protégé Egsy Unwin (Taron Egerton) travel from England to the American West to join forces with Agent Tequila (Channing Tatum) and other Kingsmen. Theirs is a revenge mission: Find and eliminate members of the Golden Circle, the clandestine organization which in a deadly attack destroyed their headquarters. Halle Berry joins the inner circle as its tech wizard Ginger Ale. (Kudos to those responsible for creating characters' names). Julianne Moore is the glamorous villainous Poppy. Sir Michael Caine, whose presence enhances every movie he's in, reprises the role he played in the first film. Pedro Pascal known to viewers as Prince Oberyn Martell on Game Of Thrones also co-stars. Returning director Michael Vaughn adds deadly lassos and other unique weapons to the Kingsman's arsenal.
The first movie's budget was $81 million. The gross was $14 million. In cleverly lampooning the Bond movies Mr. Vaughn and his team created a new spy franchise appealing to males 18-35 the demographic highly valued by Hollywood executives.
---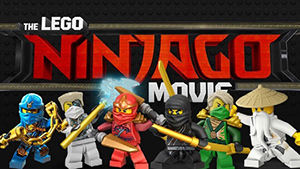 LEGO NINJAGO
Rated: PG
Release: September 22nd
The makers of what will be an instant blockbuster with heroes, villains, cool vehicles and more inspired by the toy line of the title. The 3D computer animated action comedy promises to be an extended entertaining commercial for the Ninjago line with its movie related merchandise. It was only seven months ago when Lego Batman was released, grossing over $300 million at the global box office and making another fortune in sales of the plastic construction toys. The brave characters in this movie are six teenage ninjas not related of course to the Teenage Ninja Mutant Turtles. The six ninjas are recruited by Master Wu (Jackie Chan) to fight dragons and protect the island of Ninjago from the evil Lord Garmadon, (Justin Theroux). To further complicate an already daunting mission Garmadon is the estranged father of the green ninja named Lloyd (Dave Franco). At 63, Mr. Chan, who is one of the most fit men on the planet, began his movie career almost 55 years ago. Others in the voice cast are Fred Armisen, Olivia Munn, and Michael Pena.
---

BATTLE OF THE SEXES
Rated: PG 13
Release: September 22nd
"I am not saying women do not belong on the court. Who would pick up the balls otherwise? -Bobby Riggs
She arrived in the Houston Astrodome dressed as Cleopatra carried by three muscular men in togas. He made his entrance in a rickshaw drawn by young women as scantily clad as Playboy bunnies. What looked like a scene from a B version of a sword and sandal movie was the opening act of an unusual event watched by millions of viewers. Billie Jean King at 29 and 55-year-old Bobby Riggs, the then number one ranked male tennis player, became opponents in one of the most historic matches in professional tennis.
Oscar winner Emma Stone (La La Land) does not resemble Ms. King but Steve Carell, with prosthetics and oddly shaped hair looks like the boastful, misogynistic Mr. Riggs who publicly declared female athletes inferior to male. Nearly 90 million TV viewers watched as Ms. King defeated Mr. Riggs in a $100,000 winner take all match. Despite their professional rivalry the two eventually became close friends. He passed away in 1995. She is still a major advocate for gender equality in sports and remains the all-time number one ranked woman in tennis with 39 Grand Slam titles. Behind the camera and the tennis balls whizzing past were directors. Jonathan Dayton and Valerie Faris. The cast includes Sarah Silverman as Gladys Heldman, the founder of Women's Tennis Magazine. Alan Cumming, Bill Pullman, and Elisabeth Shue also co-star.
---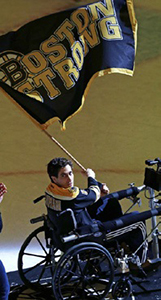 STRONGER
Not Yet Rated
September 22nd
Eight months after Patriots Day opened in theaters another film also revisits the 2013 Boston Marathon terrorist attack, which left three dead, and forever changed the lives of those who barely survived on that April day. Of the sixteen victims who lost limbs, fourteen underwent surgery to amputate shattered legs and arms. One of the amputees Jeff Bauman wrote a moving best seller who inspired director David Gordon Green to bring his heroic struggle to the big screen with Jake Gyllenhaal as Mr. Bauman.
Patriots Day starring Mark Wahlberg as a Boston police officer focused on the manhunt for two radicalized brothers. Stronger tells a different story—that of a then 24-year-old Mr. Bauman, whose ex-girlfriend was among the runners. In an attempt to rekindle their romance, he joined the crowd gathered near the finish line in Cambridge. That is where one of the homemade bombs exploded shattering his legs. An indelible image of a wheelchair bound Mr. Bauman—a double amputee—became a symbol of Boston Strong and its citizens' resilience. The role of an ordinary guy, with the grit, determination, and courage could bring Mr. Gyllenhaal an Academy Award nomination next spring.
---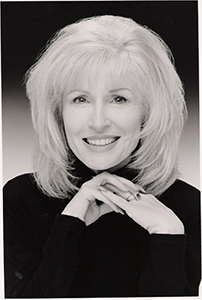 Pat Collins is a three-time Emmy award-winning film, theater and entertainment critic/reporter. Her outstanding media credits include WCBS-TV, Good Morning America and WWOR-TV. She is a contributor to CUNY-TV's Arts and The City program and the host of several Broadway specials including Kinky Boots On Broadway, Fiddler On The Roof: Back On Broadway, and The Road To The Tonys.