A LOOK AT MANHATTAN THEATER CLUB
By Pat Collins
Manhattan Theater Club's contribution to American Theater since its inception 47 years ago is legendary. Terrence McNally, Beth Henley, Athol Fugard, and Harold Pinter are among those whose plays were produced by the theater company—regarded as one of the finest.
Its success is due in large part to Artistic Director Lynne Meadow and Executive Producer Barry Grove. During her tenure, Ms. Meadow produced and directed more than 450 MTC productions including Love! Valour! Compassion! (Nathan Lane), Proof (Mary Louise Parker), Doubt (Cherry Jones), Ain't Misbehavin (Nell Carter and Irene Cara) and Crimes Of The Heart (Mary Beth Hurt). Also Charles Busch's The Tale of the Allergist's Wife, Margaret Edson's Wit, Alan Ayckbourn's Woman in Mind, Anton Chekhov's Three Sisters, and several other successful shows.
Prince of Broadway, one of MTC's most ambitious projects on the life and times of Hal Prince, is performed in the intimate (650 seats) Samuel J. Friedman Theatre. I asked Ms. Meadow about her career at the Manhattan Theater Club and longtime friendship with Hal.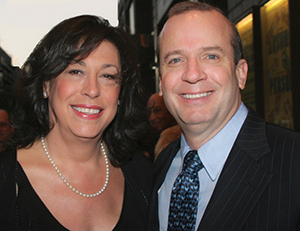 Artistic Director Lynne Meadow and Executive Producer Barry Grove
How and where did you first meet Hal?
In 1973, during my first season at Manhattan Theatre Club, I produced a musical called The Little Mahagonny. Hal was rehearsing She Loves Me upstairs in the Bohemian National Hall on East 73rd Street, which was MTC's first home, and he came to see the show. He filled out a post-show survey with a simple "Fantastic!" Hal's encouragement meant the world to me as a fledgling Artistic Director, and I treasure that note to this day. Already a major figure in the industry in the early 70s, Hal was generous with his time and energy and helped us secure MTC's first NEA grant, which helped us keep our doors open in our first years. He has been a steadfast friend and supporter ever since that first encounter and directed LoveMusik at the Friedman in 2007.
When did you know you wanted a career in the theater?
I knew I wanted to be in theater when I was six years old and my mom had written a musical revue for the little theater in the basement of our synagogue where I grew up in New Haven. She took me to a rehearsal; I watched a tall, amusing man do a pratfall, and I was hooked.
My mom went on to write and perform in original musicals at the Jewish Center, and when I was 12, she and I performed together in the Richard Maltby-David Shire original musical Grand Tour at the Yale University School of Drama. It starred Gretchen Cryer, and Austin Pendleton was in the cast. Watching the brilliant Bill Francisco direct the show cemented my decision to be a director.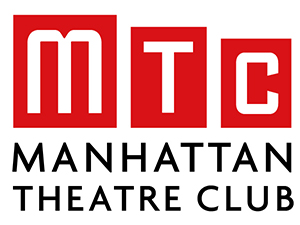 MTC recently received several Tony nominations and awards for two extraordinary revivals: August Wilson's Jitney and Lillian Hellman's The Little Foxes. What productions will MTC present in the 2017-2018 season?
The fall schedule includes The Children, a Royal Court Theater production; John Patrick Stanley's The Portuguese Kid with Sherie Rene Scott and Jason Alexander; Dan Cody's Yacht, a drama directed by Douglas Hughes.
Do you recall the first time you saw a Hal Prince musical?
Yes, as a child, I saw the pre-Broadway out-of-town tryout of The Pajama Game at New Haven's Shubert Theatre. It was then that I learned Hal Prince's name and I can only imagine how proud my parents would be if they were alive to see Hal's newest show at MTC.
How will you describe Hals' legacy?
Hal and his work have truly defined an epoch of American musical theatre. His incomparable talent, creativity, energy, generosity of spirit, and love of telling stories have made him one of the titans of our industry. I feel incredibly lucky to count him as a friend and colleague. I am genuinely proud and excited for MTC to produce Prince of Broadway, an exuberantly theatrical tribute to a living legend. Hal has created an unparalleled body of work on stage and has had an indelible impact on the lives and aspirations of many, many theatre artists—including me.