15 MINUTES WITH Consuelo Vanderbilt Costin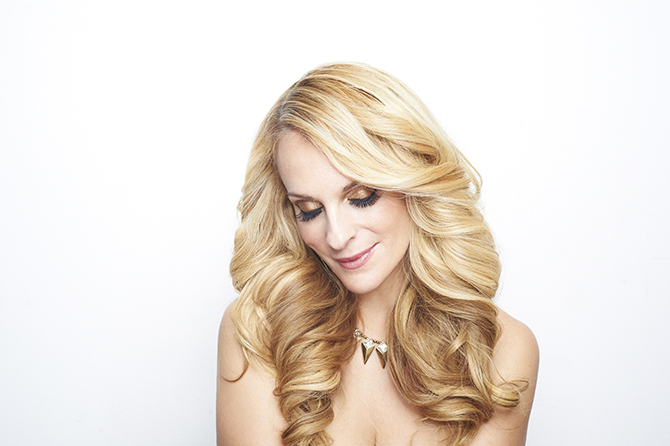 By Baruch Shemtov
Armed with the legacy of the Vanderbilt family, Consuelo Vanderbilt Costin has always forged her own path. As a musician, she started her own record label and released four singles that hit the Top 20 on the Billboard Dance Charts. Beyond music, Vanderbilt Costin also succeeded in the world of fashion, where she launched an HSN line of jewelry inspired by a family heirloom. With this strong creative background, she is now the co-founder of SohoMuse, a digital networking platform designed to connect professionals across creative industries. And as she builds this new business, Vanderbilt Costin reflects on her family's history and how it fuels a new generation of creative entrepreneurship.
What does it mean to be a Vanderbilt?
I feel incredibly honored to be a part of this family of trailblazers and visionaries. Beyond the more commonly known history of the men who revolutionized shipping and railroads and helped build this country are the stories of incredible matriarchs who have fought tirelessly for important causes from war movements to women's rights.
Has the Vanderbilt legacy inspired your entrepreneurial journey?
While I've always been a creative at heart, business is something that's just in my blood. As a seventh generation descendant of shipping and railroad tycoon Cornelius Vanderbilt (and great-great-great niece of Consuelo Vanderbilt, the Duchess of Marlborough), my family's entrepreneurial genes are certainly a big part of who I am. In 2015, I teamed up with HSN to launch Homage, a pearl jewelry collection inspired by an engagement ring I inherited from my great grandmother, Consuelo Vanderbilt Earl. Two years later, I launched the SohoMuse Beta. I feel as if I am continuing my family's legacy of connecting people.
How has your background in music led to your new venture?
Working in the music industry, I saw the need for a vertical social network designed for the creative industry as a whole. A great example is when I was on tour working in Germany and preparing for a performance on a TV show and lost one of my dancers. I had less than 24 hours to find a professional dancer who could work remotely with my choreographer in L.A. I saw first-hand the tremendous value of a site like SohoMuse, where all types of talent can network in one place, showcase their work and find and hire or collaborate with other creative professionals.
In what ways is SohoMuse creating a new community for creatives?
SohoMuse was specifically designed with the needs of creative professionals to offer them the necessary tools and arena to effectively display their skills, identify and explore new opportunities with talent across the global industries—including film, TV, music, and fashion. There's no other platform out there that was created by creatives for the community. With SohoMuse, creative professionals now have the ability to network and collaborate with other creative professionals, showcase their entire body of work, as well as source reliable top-tier talent. For example, an actor-director can promote both professions on a single platform. A producer can go on and find not only actors or directors but everything from cinematographers and set designers to more specialized talent like ballet dancers and motion graphics artists, etc. It's much more than a networking site. We're a collaborative community.
What's the future of SohoMuse?
The future vision is that the creatives are collaborating and creating content and that we are a full-distribution / one-stop shop for creatives. We are working with a partner to fully explore that technology and its potential applications for our members. Technology and this arena are an important intersection because technology is life. It's everything that we do—everything is so fast and moves at a rapid pace. For you to market yourself, or find a job, it's all about using technology. But it has to be efficient.

CONSUELO'S NEW YORK FAVORITES
A Coffee?
Dean & DeLuca in Soho. Aside from delicious coffee, the place is such a hot spot... always buzzing and full of energy.
A Gift?
Tiffany is my go-to place for gifts. You can always find something beautiful for any occasion, and those little blue bags make everyone feel special.
Dinner?
Yefsi Estiatorio on York and 78th. Fantastic, authentic Greek food in a neighborhood setting with a great vibe and ambiance.
Time Alone?
Central Park. It's stunningly beautiful and equally spiritual, and there's no better place to take a little quiet time and clear my head.
A Celebration?
Augustine on Beekman Street. Chic and fun, this place is a throwback to the 1920's with amazing French food and fabulous cocktails.
---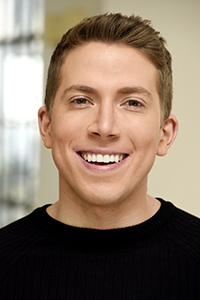 Baruch Shemtov is a New York-based television reporter. A graduate of Harvard College, Baruch has interviewed a long list of leaders and stars including Senator John McCain, Secretary of State Madeleine Albright, Prime Minister Gordon Brown, Tom Cruise, Ryan Seacrest, Yo-Yo Ma, and many more. Baruch grew up in the City and is passionate about everything the Big Apple has to offer. Visit Baruch Shemtov at baruch.tv.