NYC'S LAST HIDDEN TREASURE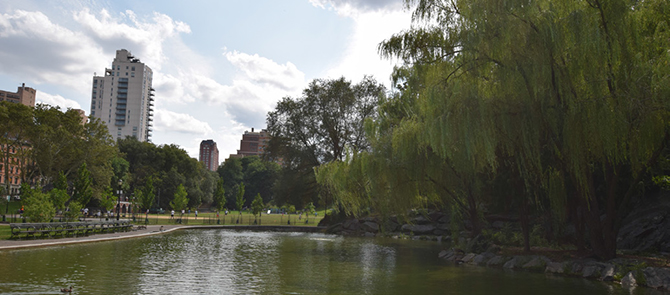 Morningside Park
By Your Vanity Realty Team
Morningside Heights, the hilly terrain between Cathedral Parkway and West 125th Street, was largely undeveloped until the opening of Morningside Park in 1887. World-renowned scholars began to settle in shortly after that, and today the area is dominated by educational giants. Union Theological Seminary, Columbia University, and Barnard College form the cornerstone of this outstanding community. Two other structures stand out in the landscape: the massive still-in-progress of the Cathedral Church of St. John the Divine and the Riverside Church, Not to be overlooked is Grant's Tomb, set high on a hill above the river.
So, if you've been waiting for the Fall to get your best deals here is some info to help you stay head of the curve.
Morningside Heights is a perfect place to live. With rents at an all-time high, New Yorkers are seeking to rediscover old neighborhoods to find a better bang for their buck, making it an attractive area to many. In fact, this place is one of the last areas in the city that was still able to retain that neighborhood feel. It is a beautiful blend of shopkeepers who are known by name and a place which encompasses a diverse political and economic demographic.
NEIGHBORHOOD GEMS
Broadway is the main drag and has seen many changes over the decades. Today, it's welcomed new cafes, restaurants, bars, and boutiques. With this new scene, many New Yorkers are visiting this trending neighborhood.
A neighborhood favorite is Oasis Jimma Juice Bar. Their story, however, began in Ethiopia, where the founder, Abdulsalam, worked in his father's clinic treating patients with roots and herbs from their family farm. His passion for homeopathy remained with Abulsalam and after settling in the U.S. he was inspired to open Oasis Jimma Juice Bar. Here you can enjoy 100 percent natural fruit and vegetable juices, fruit smoothies, and foods to promote good health. Many celebrities have been spotted dining on the delicious cuisine.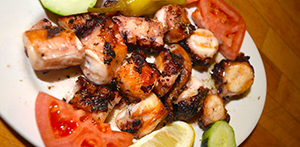 Grilled Octopus
Another old-time favorite Symposium Greek Restaurant is a treasure. This family-run restaurant has been around since 1969. Who isn't in the mood for a generously portioned, well-priced Greek dinner? A good choice is the Grilled Octopus, seasoned, marinated and grilled to perfection. Or perhaps the tender Oven Roasted Lamb served with flavorful homemade gravy. And don't miss out on the Taramosalata, or Eggplant Dip, both incredibly delicious. Whatever your main course, however, leave room for dessert—the custard-filled Galaktoboureko is divine.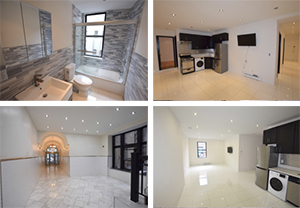 Rental Apartments
MOVING UPTOWN
Living in the city with a lack of public transportation is a nightmare. This is not the case in Morningside Heights where it is a 16 minute (approximate) train ride to midtown Manhattan via the 1, 2 and 3 subways. Also, buses are frequent: there's the M104 on Broadway, M5 on Riverside Drive, M11 on Amsterdam Avenue.
So if you are looking for great value with that neighborhood feel, look no further. This is the place to be. The area offers excellent rental value offering all the modern amenities. And if that doesn't make you want to pack up and move, the deal gets sweeter. The apartments are no fee, and the management companies give you a month's free rent.
Join the fastest growing community and see what all the buzz is about!
---
Faina Vitebsky is a licensed real estate agent at Vanity Realty (163 West 71st Street; 917-434-6922). Visit yourvanityrealty.com or email at fv@yourvanityrealty.com.