A PINOT NOIR BY ANY OTHER NAME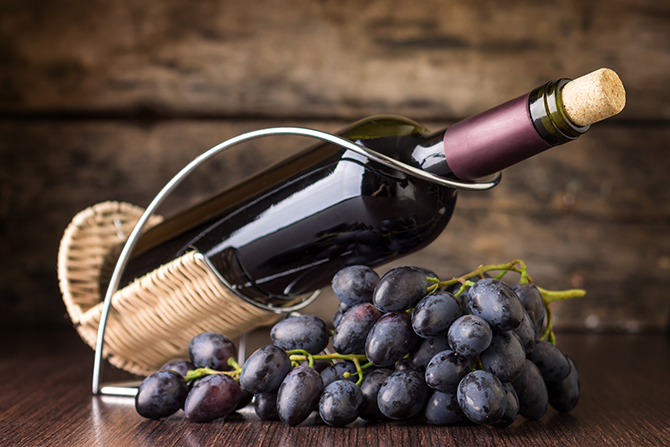 By T.J & Tina Mulqueen
Early in our wine adventures, we took a tasting class upstate. Our instructor, B.J. Schwinghammer, who can be best described as a rock and roll sommelier, complete with gauged earrings, spiked hair, and a demeanor that conveys no pretenses, became a fast friend. He asked us about our palate. "I don't know—as long as it tastes grapey and makes my brain feel funny," said TJ. "I don't like Merlot," I said.
B.J.'s response is something that we still remember today when we find ourselves shying from a particular grape: "Don't hate the grape, hate the region," he said. That is, a grape varietal in one region, say a Merlot from California, can be entirely different than that same grape in another region, say a Merlot from the Bordeaux region in France. As it turns out, I'm quite fond of French Merlot wines.
So, this month, we thought we'd do a deep dive into one grape varietal to showcase a number of different expressions, as we glean insights about why the terroirs and climate produce the respective qualities in the wines. We hope you enjoy traveling vicariously with us to different regions that grow the popular, albeit fickle, grape, Pinot Noir.
---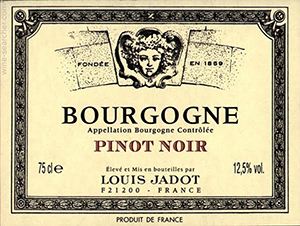 Burgundy, France—Louis Jadot Bourgogne, 2013
It's fitting that we start our list with a region which makes some of the world's most sought-after, expensive and exquisite wines. Burgundy, a relatively small wine region in central eastern France, is the paragon of Pinot Noir in Europe and, some say, in the world. The Louis Jadot we sipped from the Bourgogne appellation takes its grapes from many of the 300 communes throughout Burgundy. A swirl and a sniff of the wine takes you to the cool climate of eastern France with hints of fresh strawberries and cherries on the nose. A sip gives way to earthy notes and crushed cherries on the palate. Low acidity and well-integrated tannins make it an excellent table wine.
---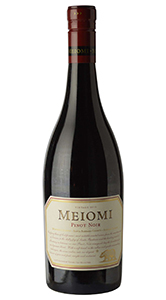 Monterey County, Santa Barbara County, Sonoma County, California—Meiomi, 2016
Across the pond to sunny California where 90 percent of the United States' wine is made, we arrive in a region which espouses innovation and bold experimentation in winemaking while maintaining consistency in offerings. California Pinot Noirs have become a dependable staple for wine drinkers—a sort of safe haven for those sensitive to aggressive wines. While their Burgundian brethren can be of really high or low quality with not much in the middle, California Pinot Noirs offer excellent varieties across the board. A favorite wine on restaurant wine lists, the Meiomi takes grapes from Monterey, Santa Barbara, and Sonoma County. A pungent barnyard earthiness on the nose is indicative of a California Pinot Noir. A sip reveals sweet red fruit and a tart cherry bite. Medium acid is rounded out with a finish of vanilla, chocolate, and spices.
---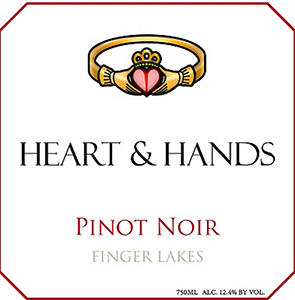 Finger Lakes, New York—Hearts And Hands 2011 Whole Cluster Reserve
Of course, New York is known primarily for white wines due to the cool climate in the Hudson Valley and Finger Lakes regions, but some of the state's winemakers use both white varietals and Pinot Noir in sparkling wines. Pinot Noir red wines haven't made as much of a showing due to the thin-skinned nature of the grape which fairs poorly in New York's extreme annual temperature swings. However, some winemakers are daring to be different and going through great pains to produce wine from this fickle grape. According to our friend B.J., the Finger Lakes region is leading the way in Pinot Noir production with much fanfare. "NY is very much a haven for classic, cool climate Pinot (if you're a wine geek)," he says. "Think of our climate like Germany, and our Pinot like a Spätburgunder—if made properly." He recommended the 2011 Hearts and Hands Whole Cluster Reserve. A sniff yields the familiar earthy aroma while competing with strawberries and rose petals. The palate reveals raspberries, mushrooms and forest floor with a lingering finish.
---

Willamette Valley, Oregon—Rex Hill, Sims Vineyard, 2014
The temperate Willamette Valley climate is ideal for Pinot Noir—in fact, it's arguably the grape varietal that put Oregon on the wine map. Rex Hill is one of our favorite winemakers in the region. Located on a Newberg hillside overlooking a garden punctuated by sunflowers and luscious green trees, it's worth a trip to the tasting room if you find yourself nearby. A "big brother" label to the widely distributed A to Z Wineworks, Rex Hill makes some fantastic Pinot Noir wines. We tasted a bottle of their 2014 Sims Vineyard. The bright red fruit and vanilla on the nose is typical of Pinot Noir. What differentiates Oregon, though, is the volcanic soil that lends a distinct earthy note you won't get from California or France. This wine was fruit-forward, thanks to a warm year, with a good deal of complexity punctuated by subtle earth and spice.
---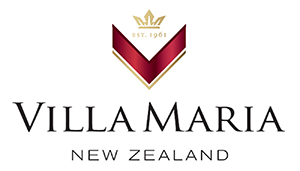 New Zealand—Villa Maria, Marlborough, 2015
We wanted to find something fun and interesting, and have heard that, despite being known for exceptional Sauvignon Blancs, New Zealand produces some notable Pinot Noir wines. We tried a 2015 vintage of a celebrated label called Villa Maria and were first struck by vegetal notes, along with the typical red cherry and vanilla, on the nose. The bright burst of fruit and high acidity is indicative of the warm climate, and a hint of bell pepper is a sure sign of New Zealand wine. The bell pepper and remarkably high acidity are uncharacteristic of traditional Pinot Noir while the earthy tones, red fruit, and vanilla give away the varietal.
From the Pacific Northwest to New Zealand, we've found some exceptional expressions of Pinot Noir with remarkable variation due to climate, age, vintage, and soil. Terroir has a significant impact, as well, giving Oregon its minerality and unique earthiness, California its barnyard flare, Burgundy its rich, old-world complexity and New Zealand its vegetal spin. Thanks to innovative winemakers in the Finger Lakes region, there are even unique expressions of Pinot Noir in our backyard.
Regardless of where your travels take you, be on the lookout for wine lists touting local Pinot Noir. Dare yourself to experiment a little with a grape that is as varied as the countries that grow it. The expression might surprise you, and, even if you dislike it…it's the region, not the grape!
---
TJ & Tina Mulqueen are the owners of Kindred PR, a full service public relations and marketing firm with locations in NY and Portland, OR. When they're not telling their clients' stories, they document their own—which often include wine.