ENTREPRENEUR'S CORNER

Photo by Sandra Kennel
By Michael Alpiner
There's no question the Big Apple is the core of endless fun and excitement. But in a city that never sleeps, most visitors might bite off more than they can chew. Enough with the clichés…and toss away the guidebooks and the labyrinthine web searches. There must be a more efficient method.
Leuzinger, a 33-year-old Swiss-American marketing specialist, and frequent visitor to NYC had a brainstorm which turned into a deluge. He created a process by which perspective travelers can fill out a simple yet comprehensive questionnaire that determines their travel and lifestyle preferences. That survey becomes the foundation for a custom-built travel itinerary. Like a well-tailored suit, the customized travel itinerary helps the traveler make the most of his/her leisurely excursion.
The company is called LOCALIKE New York, and for reasonable rates, the New York team will analyze the questionnaire results, and research the destination to match the needs and desires of the said traveler. Andreas Leuzinger, who grew up in Zurich, now lives and works in Manhattan.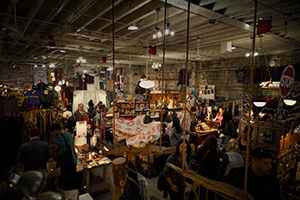 Photo by Sandra Kennel
How did you acquire enough knowledge of NYC to allow you to provide your excellent itinerary service?
I always had a close connection to the city. My mother, a third-generation New Yorker, bestowed the love and enthusiasm for the city and it continued to grow. I enjoyed visiting the city, and in 2012, I founded LOCALIKE New York which has grown and expanded its database tremendously. One of the most enjoyable aspects is being out and about in the city, exploring, testing and trying new things, and experiencing up-and-coming neighborhoods. Every recommendation we give our clients has been reviewed by us in person so our customers can be assured that anything we suggest has satisfied our quality standards. We pride ourselves in our network of local businesses and organizations that keep us updated on new projects such as pop-up shops or restaurant openings. At this point, any niche interest can be catered to with the extensive knowledge LOCALIKE New York has built up over the years.
Why do you think NYC is such a prime destination for experiential travel?
New York travelers can be overwhelmed by the number of options and the variety of offers, activities and information sources. The city is constantly changing, fast-paced and diverse. So, filtering through data not only becomes a hassle, but information can quickly be out of date as well. Digging through websites and guidebooks is time-consuming and stressful, and in the end, travelers tend to just follow the beaten tourist path. Our unique offer is that we have not only tried the available options, but we assemble a customized itinerary for every individual client.
What information is essential to providing the best travel experience?
Every traveler is unique; thus their needs are unique as well. That is why we feel getting to know our clients is a crucial part of providing them with an optimal experience. Rather than just asking for the type of cuisine we inquire about the atmosphere of a restaurant the client is looking for. Our travel profile is the heart of our customized travel service. The questionnaire offers up to 350 different responses, allowing us to get to know the customer's wishes, needs, and interests. At the same time, it just takes 15 minutes to fill out.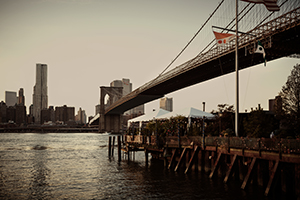 Photo by Sandra Kennel
How do you compare your business with others such as gobe.com?
Thanks to the information we receive about our clients' interests and preferences through the travel profile our service is tailored to their specific needs. Websites listing the standard tourist experiences in the city cannot deliver on such a customized level. Additionally, the experiences we offer are truly one-of-a-kind. LOCALIKE New York wants to be a friend to our clients; this is why we provide access to a unique Japanese restaurant, called Bohemian New York. Reservations are mandatory, but only insiders know whom to call. This minimalist space, hidden behind a Japanese butcher, would otherwise go unnoticed, but LOCALIKE New York is happy to be your insider with the right contacts to get you in.
What are your plans for expanding the business in the future?
Due to the great success in New York, we already expanded LOCALIKE to Rome, Italy. Additionally, we are in conversation with interested parties in various other cities and are planning to open more branches soon. Our goal is to one day offer LOCALIKE in every exciting city destination.
For more information on LOCALIKE New York, visit localike-newyork.com.
---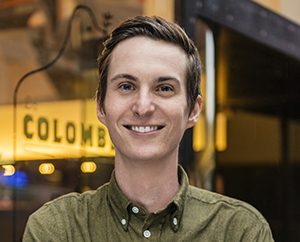 Andreas Leuzinger
TIPS FOR NEW YORKERS
Andreas loves to tell New Yorkers to rediscover your own city. There are so many of you out there who haven't even seen an Outer Borough (you know who you are!). Of course, it's big, intense, and exhausting—so why not let LOCALIKE do the work for you? With that in mind, Andreas offers some insider tips for making your "visit" more personalized. And remember LOCALIKE makes a great gift idea for friends and family.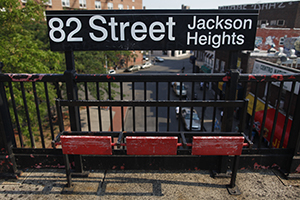 Photo by Joe Buglewicz
There's more to New York
Discover unseen New York and find out what Brooklyn, Queens, the Bronx, and Staten Island have to offer. One shining example is Jackson Heights in Queens where more than 160 languages are spoken—you can literally take a trip around the world without ever leaving the city.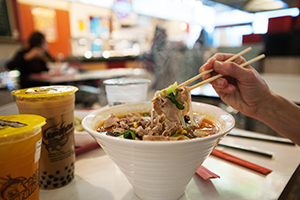 Photo by Julienne Schaer
The ever-changing restaurant scene
The city's 25,000+ restaurants continually reinvent themselves, and new culinary concepts turn food into an experience. For the quick bite head to Trapizzino on Orchard Street for its version of the New York slice. The pizza turnover filled with the best Italian ingredients is the new trend about to hit the city! Another insider tip is to book a reservation at Contra where gourmets on a budget know they can order a six-course set meal made from local and seasonal ingredients for a cool $74.